Powered by a Honda CBR600RR engine.
Ever wondered what Indian auto rickshaw drivers will be capable of if they gain access to a 100 bhp 'Tuk Tuk'? Well, a Youtube user who goes by the name "colinfurze" has transformed a humble Bajaj RE auto rickshaw with a 150 cc engine into a 600 cc, 100 bhp little monster!
[Head to Youtube if you can't watch the video.]
Colinfurze purchased an innocent looking, aged, red Bajaj RE passenger three-wheeler on eBay and striped it down to its chassis. As the video shows, he then plonked a healthy 599 cc inline four-cylinder liquid-cooled engine from the Honda CBR600RR which is capable of 100 bhp; way too much for the rick!
The chassis is then modified and reinforced to handle the added weight of the new powerhouse although the vehicle's ability to withstand all that additional performance is very much debatable. Nonetheless, it has to be said that Colifurze did an impressive job with packaging. The big silencer canister and larger tyres are the only visual hints that indicate something sinister is lurking under the skin.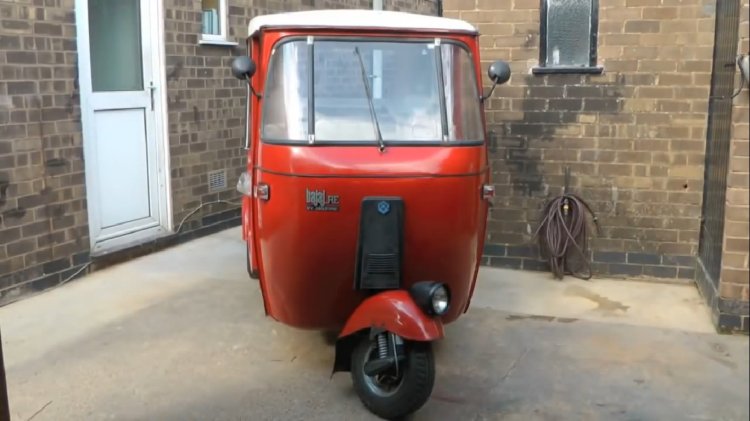 The junkyard enthusiast says that the super Tuk Tuk is inspired by the Far Cry 4 video game which allows the gamers to drive around in the auto rickshaw shooting at opponents. Yes, in the next episode, he is going to demonstrate his creation's on-road capabilities and of course there will be guns involved!