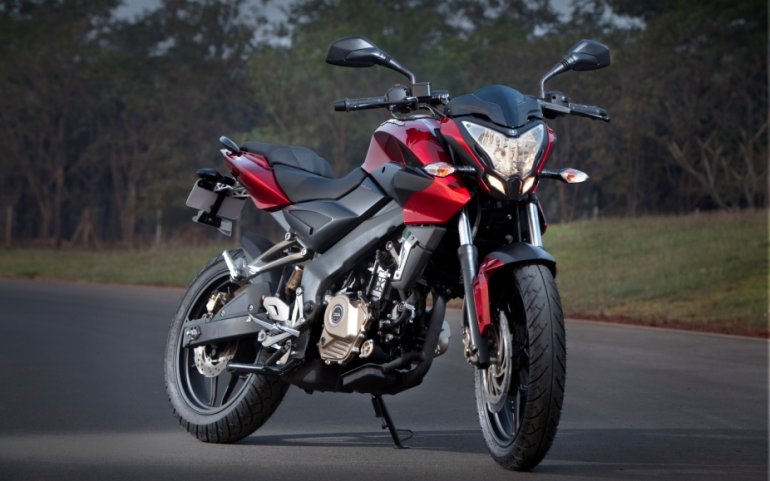 Bajaj Auto's head honcho Rajiv Bajaj has revealed to Money Control that the company will launch two new motorcycles and a handful of variants in 2013.
It is making amends after losing second position to Honda in terms of sales numbers last month. One of the bikes in the spotlight is the all-new highly anticipated Bajaj Pulsar 375.
This model would be another first for Bajaj and a new chapter for Indian motorcycles, as the KTM Duke 390, expected to launch in the coming weeks, will give Bajaj a helping hand by sharing some of its technology and parts with the upcoming Indian sportsbike that ventures into where no Pulsar has gone before.
The flagship model is expected to make a big impact and price wise it is expected to slot below the Duke 390.
The other prospect is also a Pulsar which will be positioned below the 200NS. The sub-200cc motorcycle may feature a shape as similar to the 200 Naked Sport. It could be in the range of 150-180cc as Bajaj has no plans to abandon the lower segments in its pursuit of introducing more high-end motorcycles.
The Pune based manufacturer is not stopping there. 4-6 new offerings in the Discover range are also expected as Bajaj thrives to expand its line-up in all of the commuter segments. All these launches are expected to conclude in the next twelve months. It will be interesting to see how each of the Discover variants are distinguished from one another.
Sales figures of 25,000 to 30,000 units a month for the new Discover 100T has strengthened Bajaj's foothold in the commuter segment. The new Pulsar and Discover variants are expected to springboard the current sale numbers by more than 50%.
[Source: MoneyControl.com]