With the domestic market losing steam, Bajaj Auto's surging export volume came to its rescue in the month of May. The Pune-based two and three wheeler maker posted a marginal overall sales growth of 4% in May 2014 compared to the same month previous year.
Bajaj sold 3,13,020 units (domestic and export) of two wheelers in May 2014 against May 2013's 3,04,780 units. The three-wheeler business grew by 11% in the same period with 38,416 units (34,568 in May 2013). The overall sales stood at 3,51,436 units this May as against 3,39,448 units in May 2013.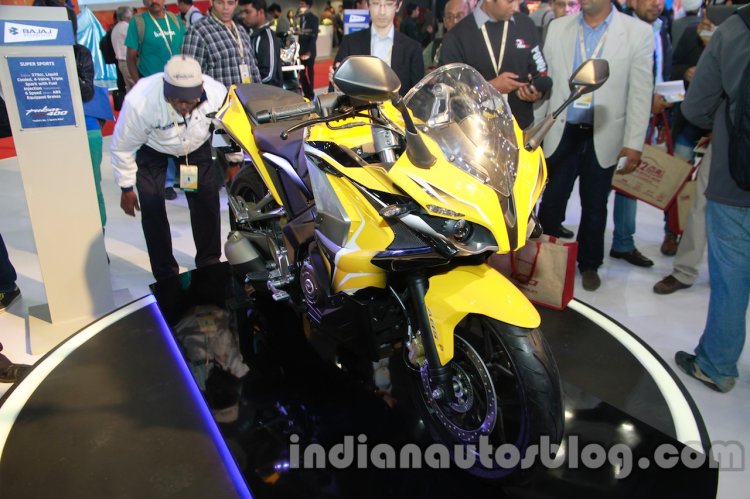 Bajaj posted an export volume of 1,56,179 units in May which is an impressive 40% rise over the same period in 2013 (1,11,835 units). However, the domestic sales which dipped by around 15%, limited the automaker's overall growth.
So far in the current financial year (April and May 2014), Bajaj's total sales remained almost flat with 6,82,965 units compared to 6,83,526 units in the first two months of last fiscal while the exports surged 27% to 3,06,893 units (2,42,164 units in April-May 2013).
Bajaj Auto Ltd. is India's largest two wheeler exporter by far, accounting for over 60% of two wheelers that are shipped from the country. Bajaj is present in several international markets in Africa, the Middle East, South Asia and Latin America.
Bajaj's lack of automatic scooters, which are in the vogue, is a setback for the second-best performance in the local market. The company is planning to compensate for their absence in the short term with a product onslaught comprising motorcycles like the Pulsar 200 SS, Pulsar SS 400, KTM RC200 and the KTM RC390 in the coming months.
Bajaj SS 400 - Image Gallery