Following massive investments into capacity installations and expensive marketing campaigns, automobile manufacturers in India are now looking towards the new government to improve market conditions.
A report says that the average capacity utilisation of manufacturing facilities in India stands at 55 percent. While all plants put together can roll out 51.38 lakh cars a year at full steam, total production last fiscal stood at 28.49 lakh units.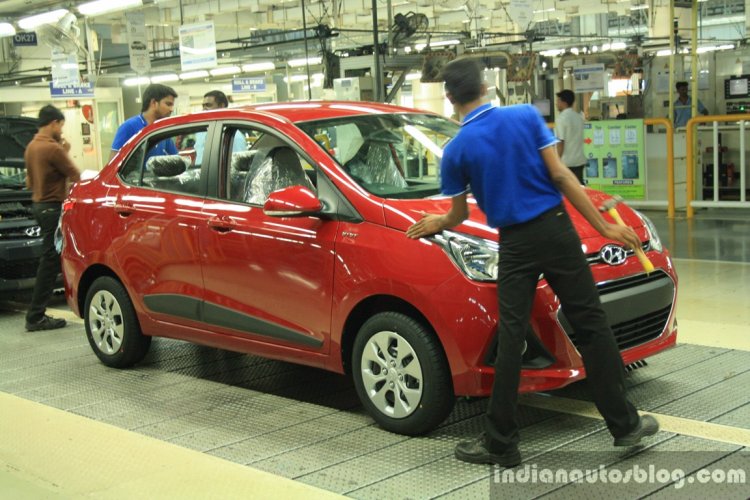 Standing at the bottom of the list is General Motors India. With sales plunging and a low demand for its vehicles, the company had utilised just 28 percent of its facilities. With equipment set up to make 2.82 lakh cars, only 78,426 units were made last fiscal by the company. GM India had, for a brief period in 2013, stopped production due to issues with the then recently launched Chevrolet Sail, Enjoy and the Sail U-VA.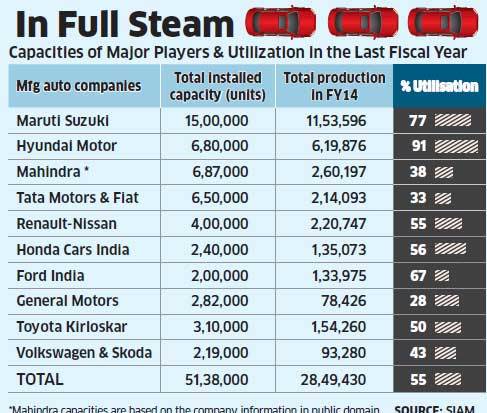 Straddling the average are companies like Renault-Nissan and, surprisingly, Honda Cars India. With the commencement of production at Tapukara, Honda's tally is tilted towards one side. India's largest exporter, however, is also enjoying almost complete capacity utilisation. At 91 percent, Hyundai Motor India has topped the list.
Hyundai has consistently maintained a ratio between its export and domestic production. In 2012, it had sold 3.91 lakh units in India while exporting 2.5 lakh units. With sales in 2013 dropping marginally to 3.80 lakh units, exports subsequently went up to 2.53 lakh units.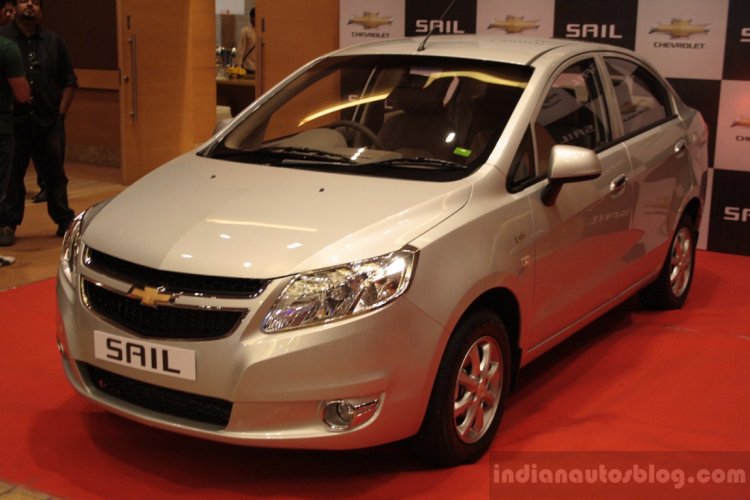 Read about IAB's visit to the Hyundai factory in Chennai
Another serial exporter, Ford India, had used up 67 percent of its Chennai facility. It had recently announced that a third shift would be started to up the production of the Ford EcoSport.
[Source - Economic Times]