Changan BenBen EV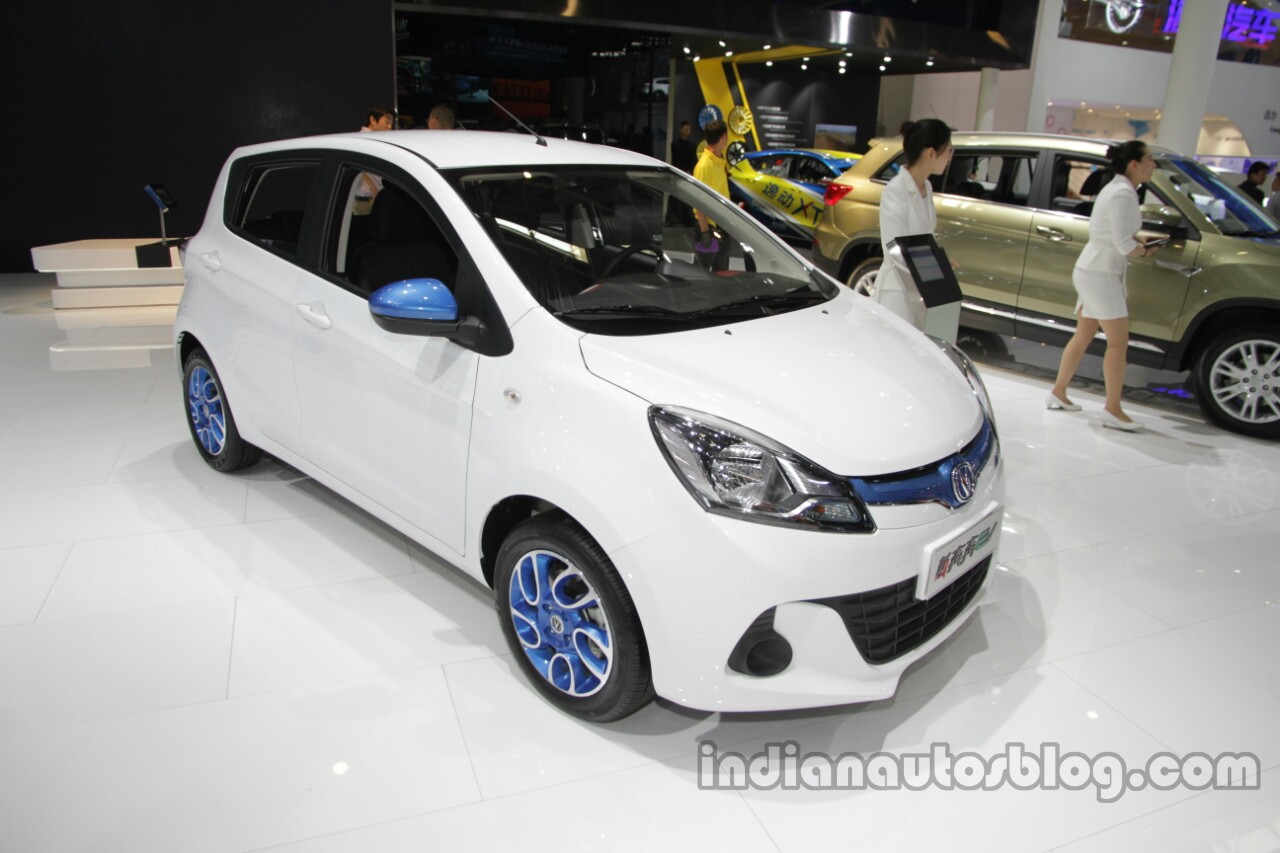 The Changan BenBen EV is the electric variant of the BenBen hatchback. Its electric motor generates 75 hp and 165 Nm of torque. The electrified variant can hit a top speed of 125 km/h and be driven up to 200 km on a full charge.
Geely Borui Individual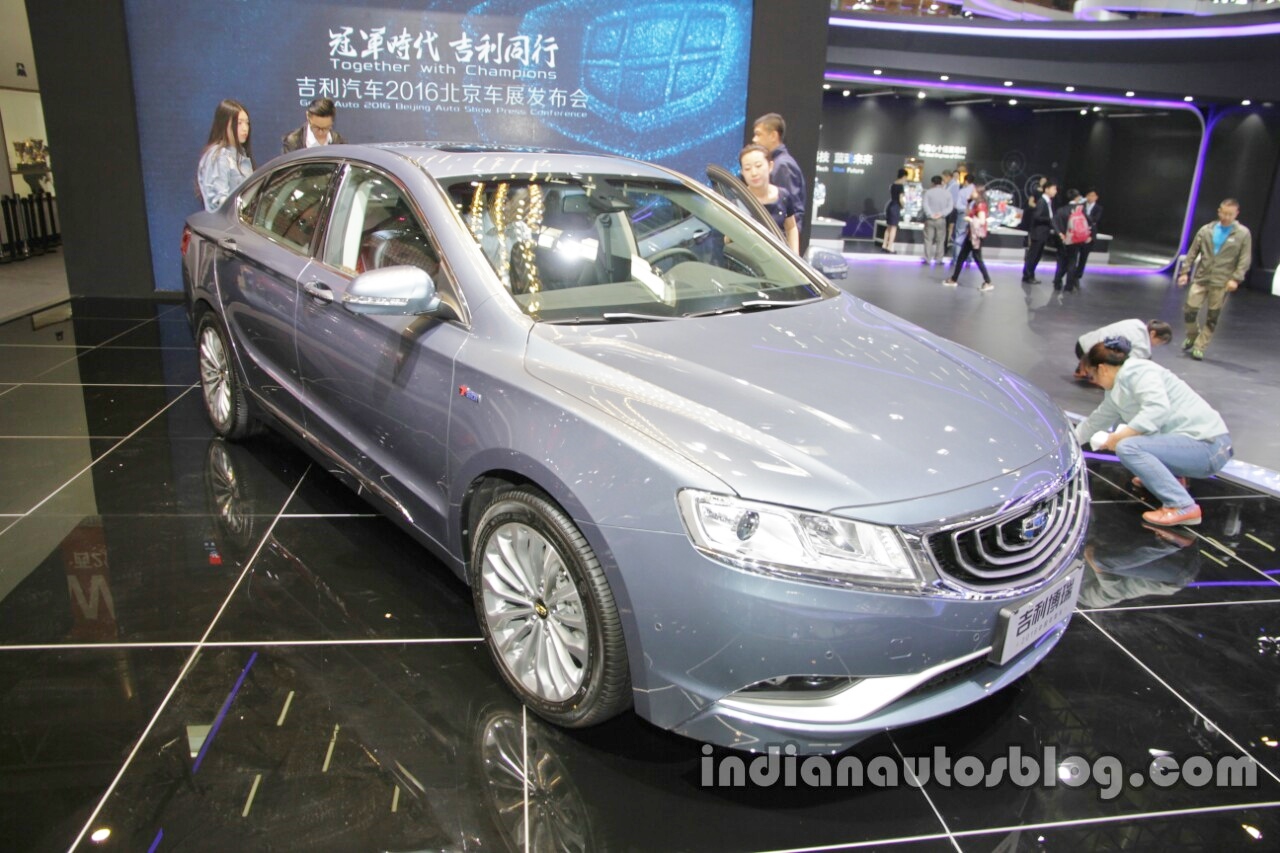 The Geely Borui Individual unveiled at the show is a more luxurious variant of the Geely Borui sedan. The car seen in the images features special grille with more chrome, 20-inch wheels, individual rear seats, 'Individual' badges on the seats and such other special treatments. The Individual variant will be launched in July and come with a 163 hp 1.8-litre turbocharged four-cylinder and a 270 hp V6 engine.
Geely Boyue
The Geely Boyue was launched in March this year with prices ranging from 98,800 to 1,57,800 yuan (INR 10,10,756 to INR 16,14,345). The Boyue measures 4,519 mm in length, 1,831 mm in width and 1,694 mm in height, and has a wheelbase of 2,670 mm. Available configurations include 141 hp 2.0-litre engine with a 6-speed manual transmission, 163 hp 1.8-litre engine with a 6-speed manual transmission and 184 hp 1.8-litre engine with a 6-speed automatic transmission.
Geely Emgrand GS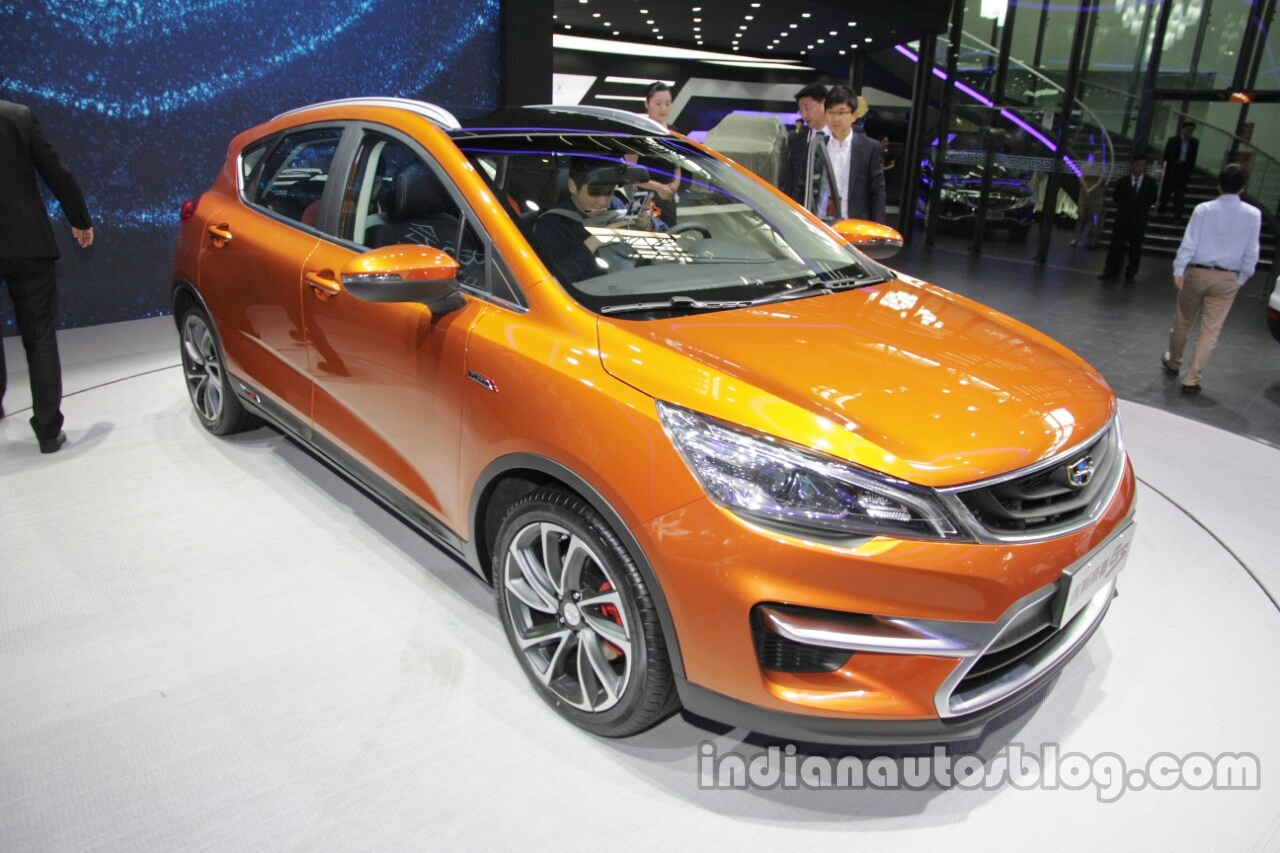 The Geely Emgrand GS is the production version of the Geely Emgrand Crossover Concept from the 2014 Beijing Auto Show, and is the company's first urban crossover. It's based on an updated version of the Geely FE platform and will be available with 133 bhp 1.3-litre turbocharged and 1.8-litre naturally aspirated engine options. Transmission choices for both engines include 6-speed manual and 6-speed dual-clutch automatic.
Zotye SR7 Star Edition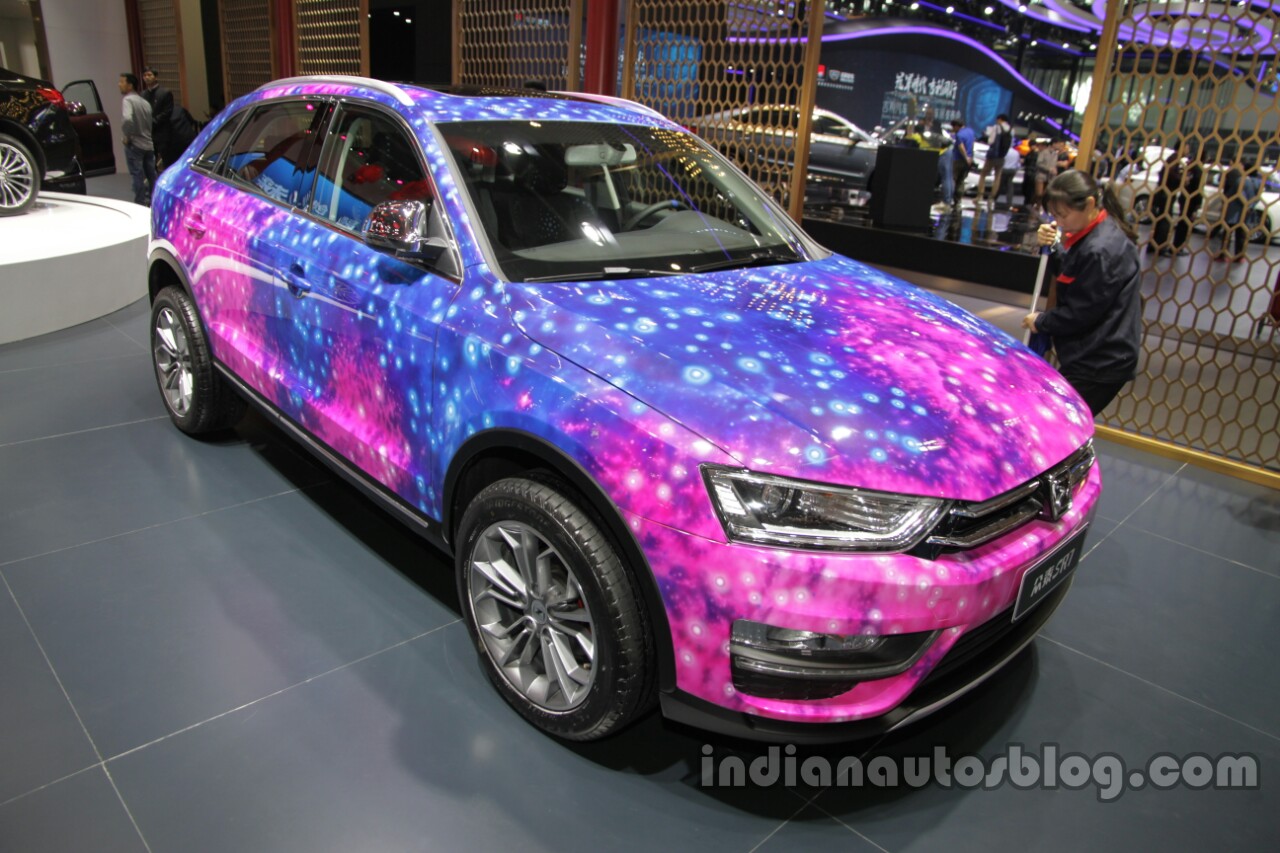 The Zotye SR7 Star Edition features a special starry exterior scheme which incorporates shades of purple and blue with stars spread all over, as well as a distinctive alloy wheel design. Under the bonnet, there's a 1.5-litre engine that produces 150 hp and 195 Nm of toruqe and sends the power to the wheels via a continuously variable transmission.
Methanol-capable Geely Emgrand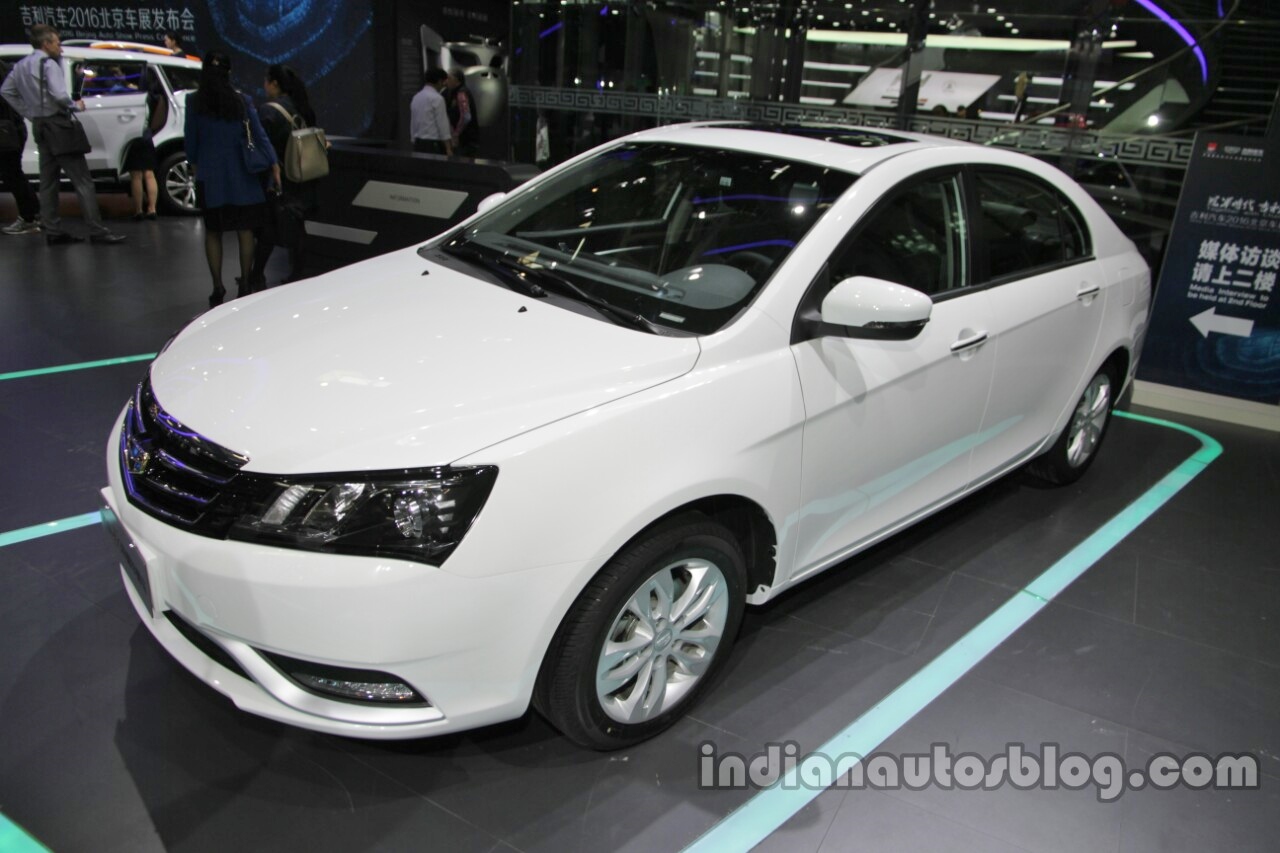 Geely showcased its Methanol-capable Geely Emgrand at Auto China 2016. The M100 Emgrand is powered by a 1.8-litre Methanol-capable engine. Petrol, stored in a small reserve tank, is used for the ignition, and then the car automatically switches to methanol power from the primary (methanol) tank. So far, there are around 1,000 methanol vehicles being used in fleets in China, and Geely has also sent around 10 units of the same to Iceland.