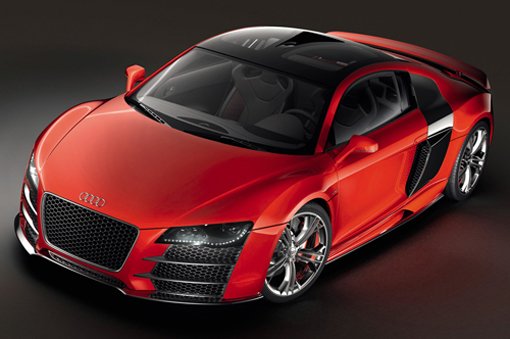 Recent speculations suggest that there is a possibility of a diesel hybrid supercar from Audi.
Audi is becoming invincible at the legendary 24 hours of Le Mans racing in the recent years and one of the primary reasons for their success is the diesel hybrid AWD technology used in the Audi R18 e-tron Quattro race car.
The Audi R18s swept the podium in the LMP1 class this year and the top two finishers ran with the e-tron Quattro diesel hybrid AWD technology. This had probably prompted Audi to consider a road going supercar that could make use of the superior diesel hybrid technology.
The R18 Le Mans warrior has one electric motor each at the front wheels which use electricity generated from the flywheel, giving the car a performance edge while catapulting out of a corner.
According to Autocar.co.uk, Audi is thinking of making use of this technology to power a diesel hybrid supercar which could be called as R10. The car is expected to have a carbon fiber monocoque and a V8 diesel engine.
Audi has showcased a diesel R8 concept (pictured here) with a V12 TDI engine at the 2008 Detroit Auto Show. The V12 motor is reportedly too heavy and the torque generated is way too high for any of the presently available transmissions to handle.
The hybrid diesel R10 is still a speculation and we will keep you updated once we get a concrete evidence of this model being in the works.
[Source: Autocar.co.uk]