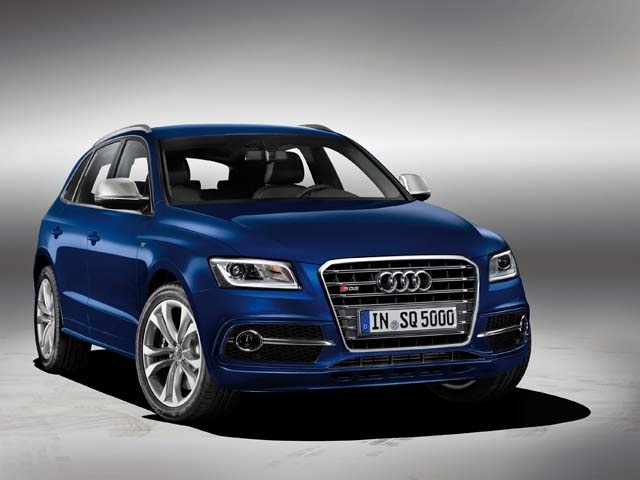 Audi's push for innovative products brings some outrageous monsters on the market.
To start with, I don't understand the concept of a 'Sporty SUV'.
An SUV needs to be a good off-roader. Making it sporty by stiffening the suspension and fitting it with low profile tyres compromises its off-road credentials.
Secondly, it is ideal to buy a diesel powered SUV than a petrol model. Price of the fuel apart, diesel engines have a much better bottom-end torque which is absolutely essential for SUVs when they are off roading.
Yes, I know, in some countries diesel is cheaper than petrol. But still, a diesel SUV is just a very practical choice.
So when Audi brought the production version of SQ5 TDI to the 24 Hours of Le Mans race claiming it to be the first ever diesel model to wear an 'S' badge, I was puzzled with the basic philosophy of the product. But then I remembered that the Q5 wasn't designed to cross a river but a soft roader that can occasionally drive over mild off-road trails.
Now Audi has gone one step further and plonked a 3.0 TFSI (petrol) engine in the SQ5's body – Yes, it is a petrol powered Sporty SUV..WOW!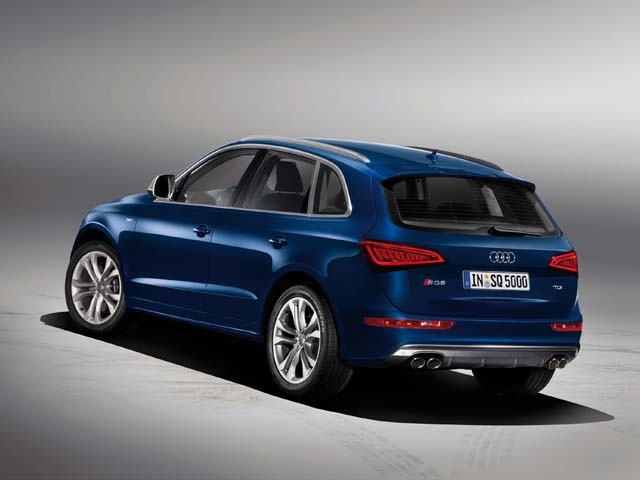 No doubt, the performance figures are up there with the best. The 3.0L engine sends 355 PS/470 Nm to all four wheels via a Quattro system and an eight-speed automatic gearbox. A 0-100km/hr dash happens in 5.3 seconds flat – Impressive, isn't it?
Not really because the Audi SQ5 with a diesel engine can do the same sprint in 5.1 seconds. Considering both petrol and diesel models are electronically limited to 250 km/hr, you are not pulling away from the diesel counterpart anytime soon.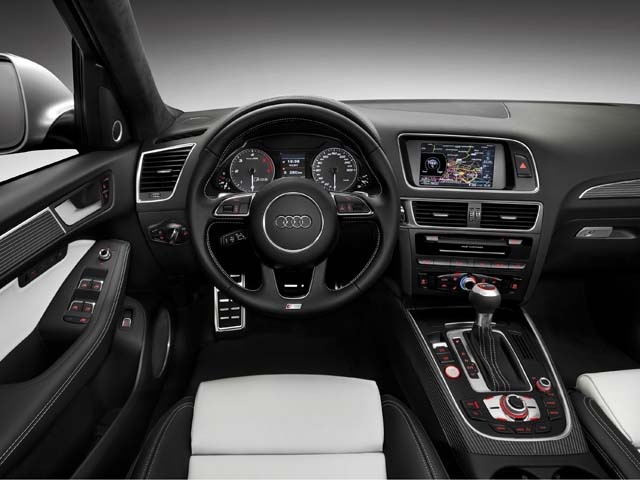 What's more is that the diesel variant of the Audi SQ5 sips a lot less fuel and is kinder (well sort of kinder) to the environment. The petrol SQ5 will return an FE of 14 kmpl and emits 199g/km of CO2. The diesel avatar returns 17 kmpl and emits 179g/km of CO2.
I suppose the petrol car would be a lot cheaper to buy than its diesel counterpart. But for someone who is willing to buy a limited edition example, is price really a concern?
So the BIG question - Is the Audi SQ5 TSI Vorsprung durch Technik?
Not really, it is just a bright arts student forced to write a calculus exam.
[Source: Carscoop.blogspot.com]