Audi India is running an innovative online campaign as part of its efforts to the launch the S4 model. We can't call it a launch as Audi is asking its Facebook fans if the S4 can be launched in the Indian market.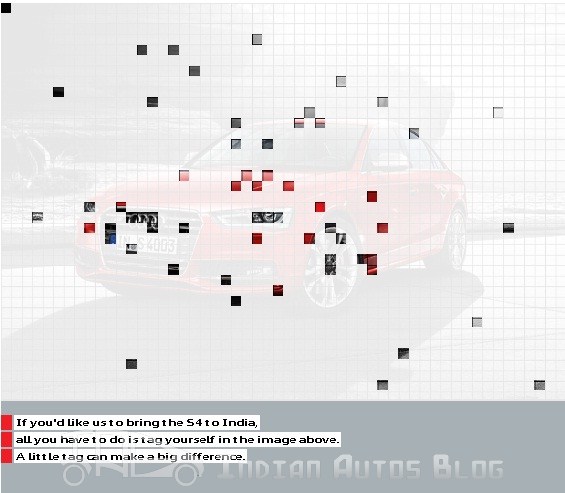 All you'll have to do is tag yourself to the image and a pixel hiding the car is unlocked. Once all pixels are unlocked, a decision will be made by the company.
We'd have to give it to Audi for bringing its fans into the fray in deciding whether or not a model is suitable for India, but there are more serious questions that need answering than asking a group of Facebook fans while studying the feasibility of a launch. A company's decision to invest crores of rupees cannot hinge on the number of votes generated through a social media campaign.
The positive outcome is that Audi's going to engage its fans and make them research on the S4. This will ensure that enough buzz is generated on social media platforms in the lead up to the launch.