Returns a mileage of 58.82 km/l.
Audi has showcased the diesel hybrid Audi Q7 e-tron Quattro at the 2015 Geneva Motor Show. The vehicle will go on sale in the UK at the end of 2015, and a launch in other markets will follow.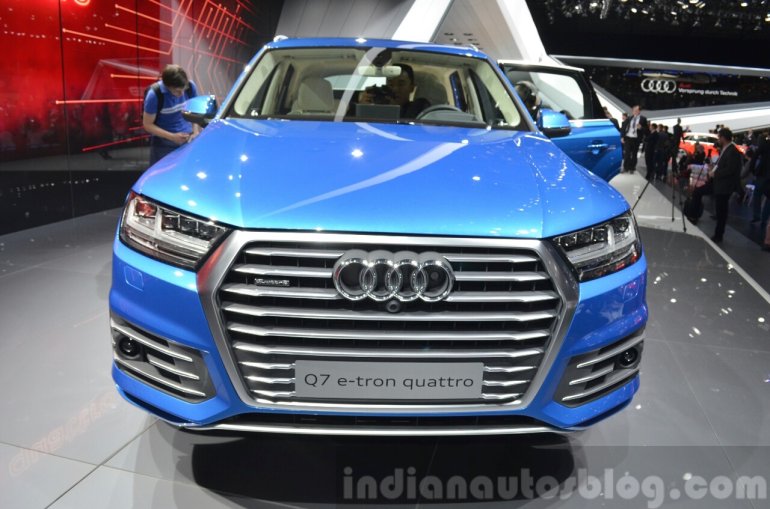 Powering the vehicle is a plug-in hybrid diesel powertrain that has a system output of 373 PS and 700 Nm of torque. The parallel hybrid arrangement features a 3-litre V6 diesel and a disc-shaped electric motor. Running on electric power alone, it can go up to 56 km while the combined range stands at 1,410 km. It can do 0-100 km/h in just 6 seconds, while the SUV also has the ability to manage a top speed of 225 km/h.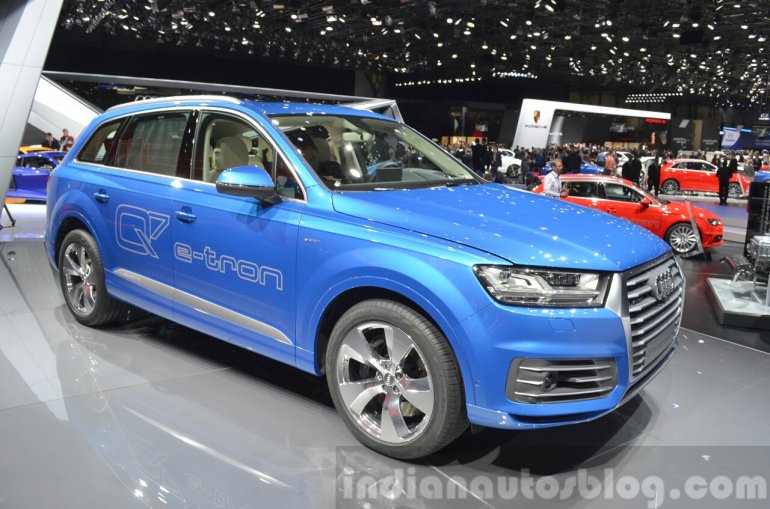 The vehicle also boasts of active engine mounts, which eliminate unwanted vibrations from the engine, and Quattro AWD system. The battery has a capacity of 17.3 kWh, which can be fully charged in two and a half hours, if charged from a high-performance industrial socket, says the company.
There are four driving modes available on the e-tron: EV mode, hybrid mode, battery hold mode, and battery charge mode.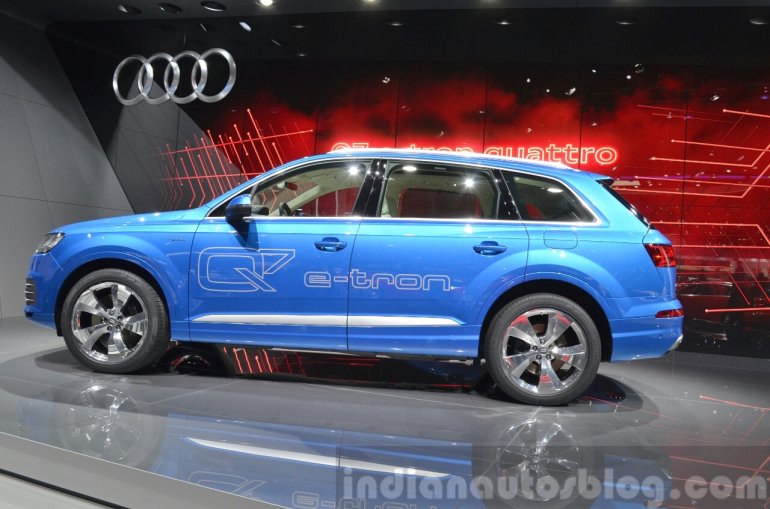 While the new Q7 made its debut earlier this year at the 2015 Detroit Auto Show, the e-tron comes with exclusive grille, air intakes, rear diffuser and 19-inch wheels.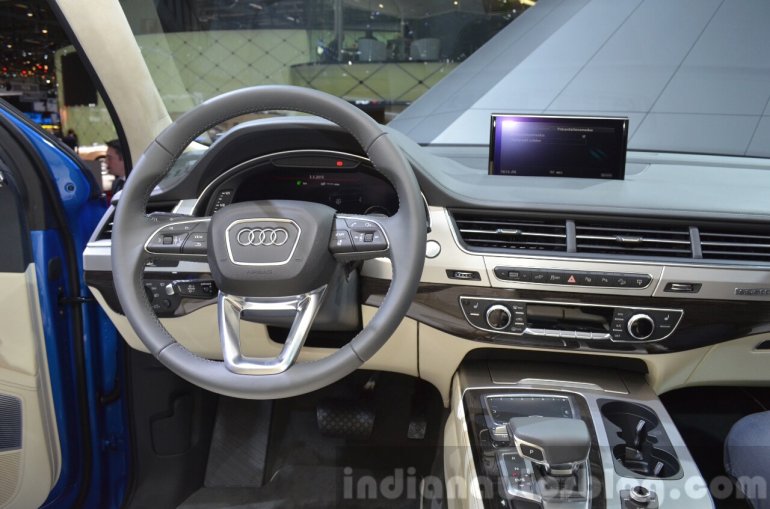 Further information can be found in the press release below.
2016 Audi Q7 e-tron Quattro at the 2015 Geneva Motor Show - Press Release
[Can't read the document above? Head to Slideshare.]