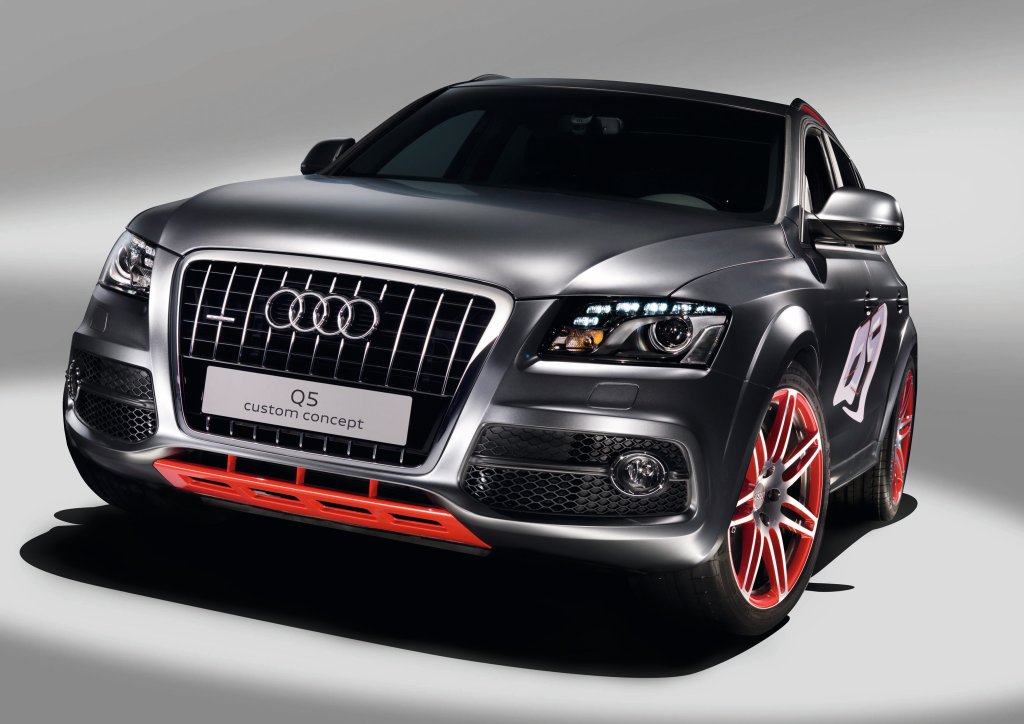 Audi is celebrating its 100th b'day this year, and how could it not do it with panache considering the quantum of achievement and technological breakthroughs it has been credited with in the last century of motoring.
Audi displays this special SUV along with all the other iconic cars bearing the 4 rings at the Worthersee Tour in Reifnitz, Austria, from May 20-23, a special tour to celebrate Audi's accolades.
The Audi Q5 launched in India happens on the first week of next month, so this news fits rather tightly on the front page of our blog.
The Q5 custom concept is expensive looking and hence carries modifications in every department-
special Daytona Grey paint
21-inch wheels
a wider track
lowered ride height
tuned 3.0l TFSi engine goes from 333 horsepower to 408 hp
0 to 100 km/hour in 4.4 seconds
top speed of 250 km/hour (155 mph)
On the inside-
stainless steel-plated pedals
S line sport seats
panorama roof system,
"Worthersee 09" adhesive film
textile floor mats with "Worthersee 09" print application
parking aid with rearview camera
voice control
Audi lane change assistant
headlight range control with cornering lights
Audi Q5 concept of 2009 Worthersee Tour Image Gallery