Audi India mulling LWB version for launch.
The Audi Q2 that was unveiled at the 2016 Geneva Motor Show in March has entered series production at the company's main plant in Ingolstadt in Germany. The Audi Q2 is built on the Audi A3's assembly line. Audi is gradually increasing the daily production of the Q2 to 450 units.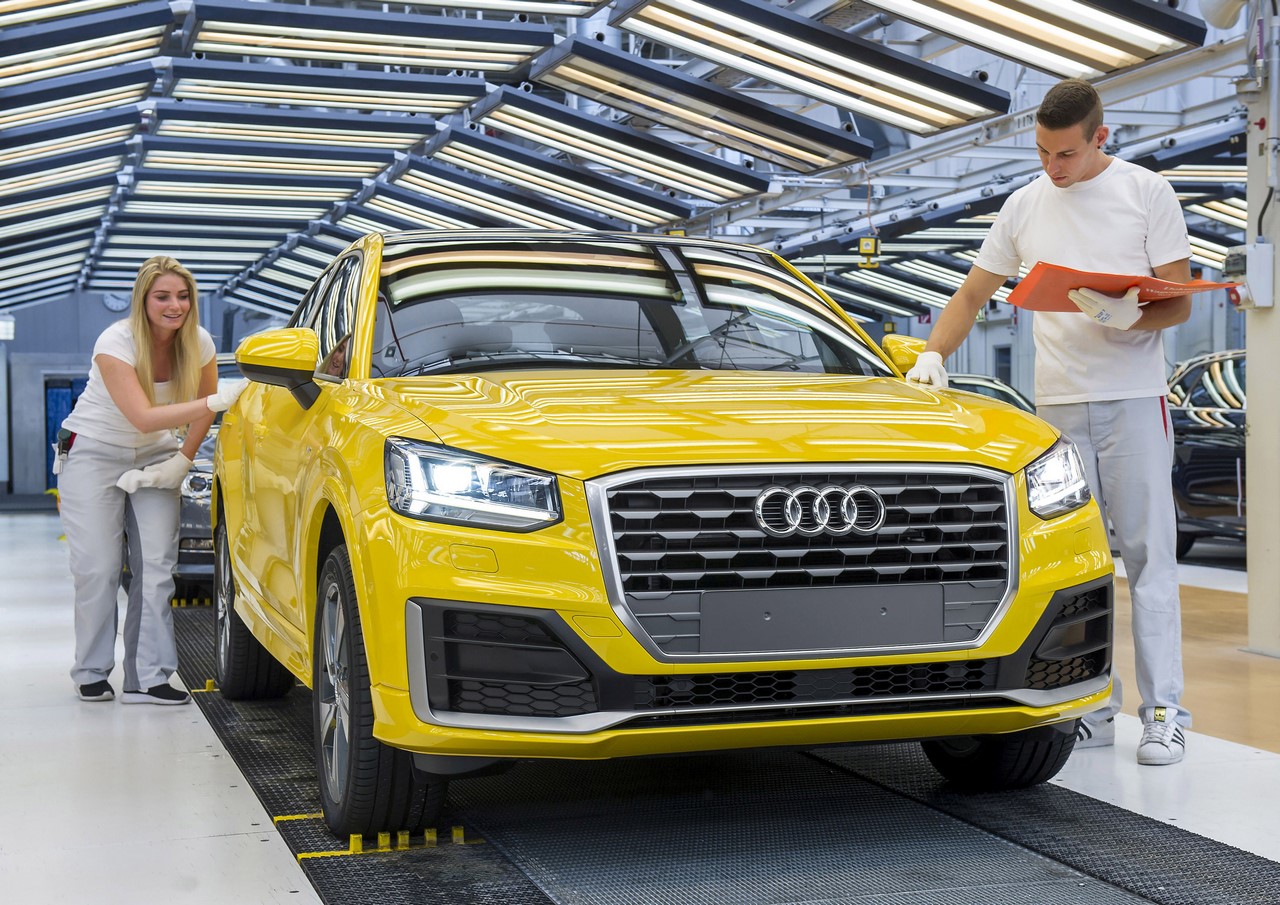 The Audi Q2 measures 4,191 mm in length, 1,794 mm (2,009 mm with mirrors) in width and 1,508 mm in height, and has a wheelbase of 2,601 mm and a 200 mm ride height. The MQB platform-based small crossover is the youngest and most affordable Q family model, priced from €22,900 in Germany.
The Audi Q2 range includes six engine models in Germany: 85 kW (116 PS) 1.0 TFSI petrol, 110 kW (150 PS) 1.4 TFSI COD (cylinder on demand) petrol, 140 kW (190 PS) 2.0 TFSI petrol, 85 kW (116 PS) 1.6 TDI diesel, 110 kW (150 PS) 2.0 TDI diesel and 140 kW (190 PS) 2.0 TDI diesel. Transmission choices include 6-speed manual and 7-speed S tronic dual-clutch automatic. The drivetrain layout choices include front-wheel drive and all-wheel drive.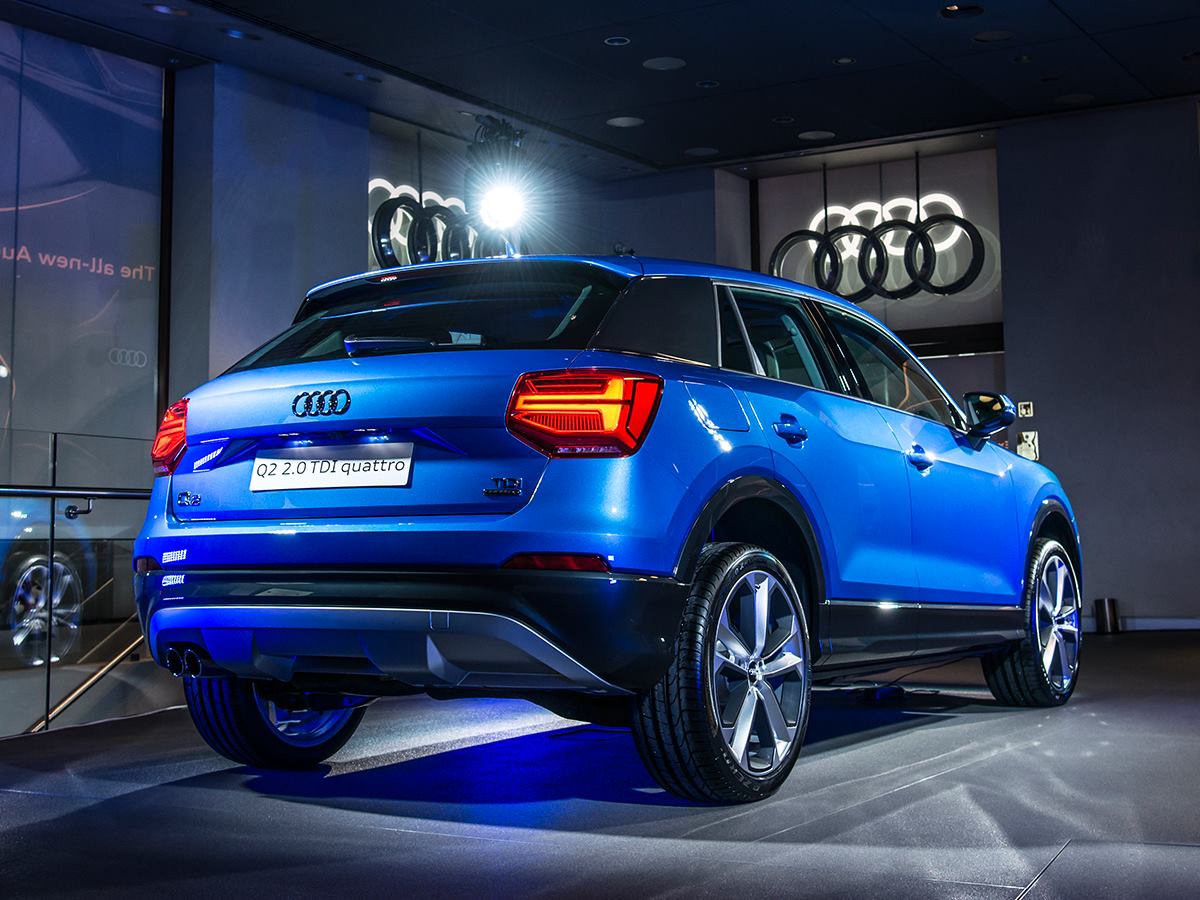 Also See: 2016 Audi A5 Cabriolet, 2016 Audi S5 Sportback – Rendering
Audi India has been avoiding small cars like the Audi A1 and Audi A3 so far, but given that the Audi Q2 is a crossover, it may eventually land in the market sooner or later. With an aim to increase its perceived value for the premium pricing in India, the German automaker is reportedly considering to launch the Q2 in the long-wheelbase version which otherwise was bound to be a China-only derivative. Among other developments, is an S peformance variant set to join the SQ5 TDI, SQ5 TFSI and SQ7 TDI by 2018.