Audi has released new details on the Matrix LED headlight that debuts on the Audi A8 facelift at the Frankfurt Motor Show next month.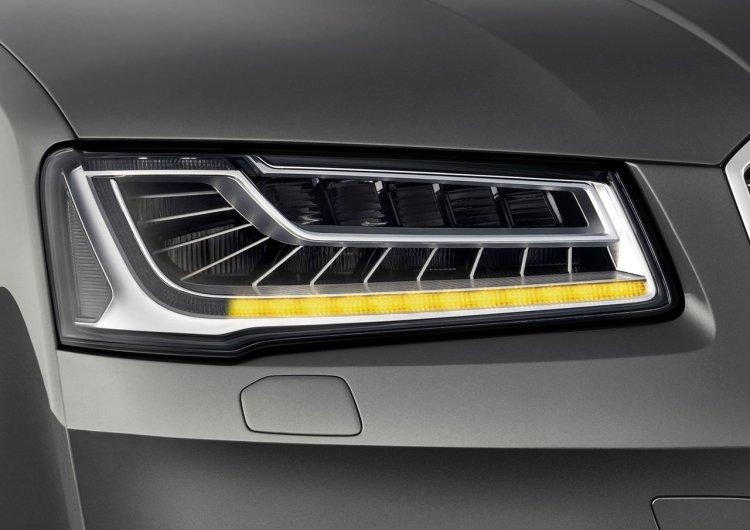 The integrated turn signal lights is an assembly made of 18 light-emitting diodes arranged in a strip that is subdivided into seven blocks. Each taillight is made of 24 LEDs in eight segments, which indicate the turning direction.
Each block is activated sequentially at 20 millisecond intervals, from the inside to outwards in the desired turning direction. After 150 milliseconds, all segments are bright; for another 250 milliseconds they illuminate with full intensity. Afterwards, the blinkers go dark before repeating the lighting sequence. Audi claims that this arrangement can help other drivers clearly and quickly perceive the signal activated by the driver.