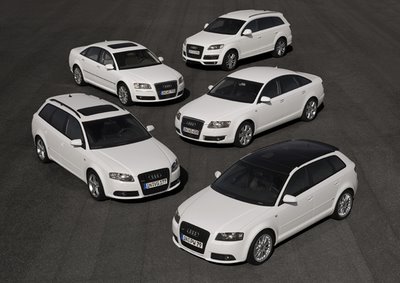 Notwithstanding the slowdown in the automobile industry, German luxury car manufacturer Audi had an ''exciting time'' last year in India, with sales in the country increasing a whopping 201% (1,050 units sold in 2008 as opposed 349 units sold in 2007)
''The year 2008 has been an exciting time for Audi India as we not only have achieved but exceeded our projected targets despite the overall slowdown in the automobile market,'' Audi India Managing Director Benoit Tiers said in a statement.
The last quarter results were ''impressive'' for the automaker, as the sales grew by 229 % to 273 units as compared to 83 units in 2007. The month of December saw an increase of 145 per cent to 76 cars as compared to 31 cars in the same month previous year, the statement said.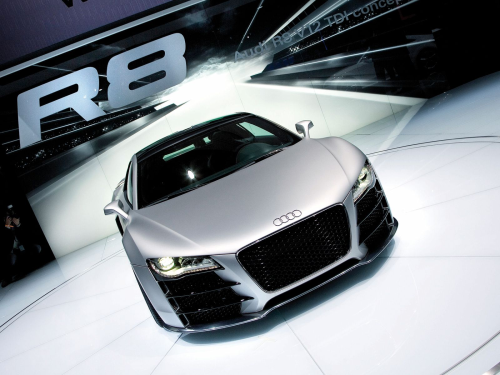 Having tripled the dealership network as compared to the previous year, the company is confident of taking the brand even further to another level in 2009, Mr Tiers said The last year launches of Audi A4 and the super sports car R8 in India also contributed to the ''impressive'' results.
Audi - Price reduction and Zero % Financing
In order to provide full benefit to its customers, Audi India announced recently a price reduction of its homologated models in India following the government's announcement of revision of excise duty and central value added tax (Cenvat) by four percent. The prices resulted in a reduction of Rs. 2,79,000 of the Audi A8, Rs. 1,85,000 of the Audi Q7, Rs. 1,51,000 of the Audi A6 and Rs. 1,21,000 of the Audi A4. Mid of December Audi India also declared a special offer for its customers - a zero percent financing rate and an extended four-year warranty for the Audi A6 range in India.
''The Audi A4 recorded impressive sales in the last quarter and the Audi R8 was sold out for 2008 even before the official launch,'' he said. The Audi model range in India--Audi A4, A6, A8, Q7, TT and R8-- is available at twelve dealerships across the country in Delhi, Gurgaon, Chandigarh, Mumbai, Pune, Bangalore, Hyderabad, Ahmedabad, Ludhiana, Chennai, Kochi and Kolkata.
Source: Financial Express