Audi has sent us a press release on their new Audi Matrix Headlights. As interesting as it could be, Audi officially states that the 'new' Audi A8 would be appearing on the market at the end of 2013 with the innovative lights.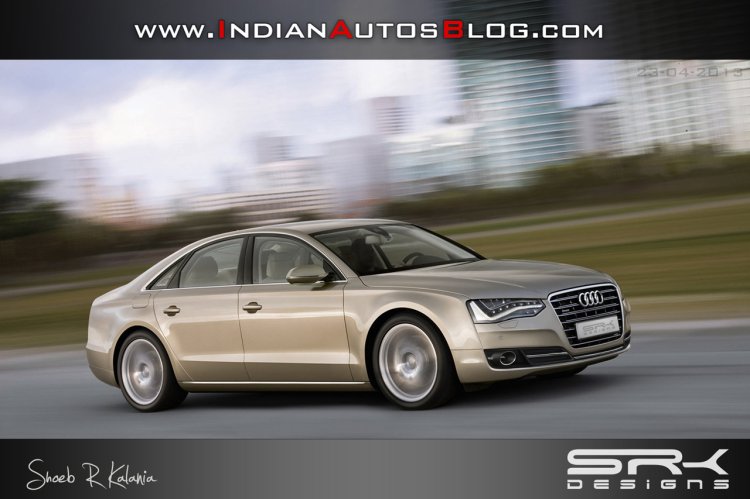 Regular Indian Autos Blog readers would have seen the countless spy images and videos of camouflaged new A8 prototypes caught in Europe. We also had our in-house designer, Shoeb's render of the facelifted A8 based on the findings.
You can take a look at our exhaustive coverage on the A8 facelift here
But enough about that, let's talk about the Matrix LED lights now.
What is it?
The Audi Matrix LED technology will split up the LED high-beam headlights into numerous individual, small diodes. It is managed by a control unit, and activated, deactivated or dimmed individually according to the situation. As a result, they do not need a pivoting mechanism like other cars.
How is it going to be on the refreshed A8?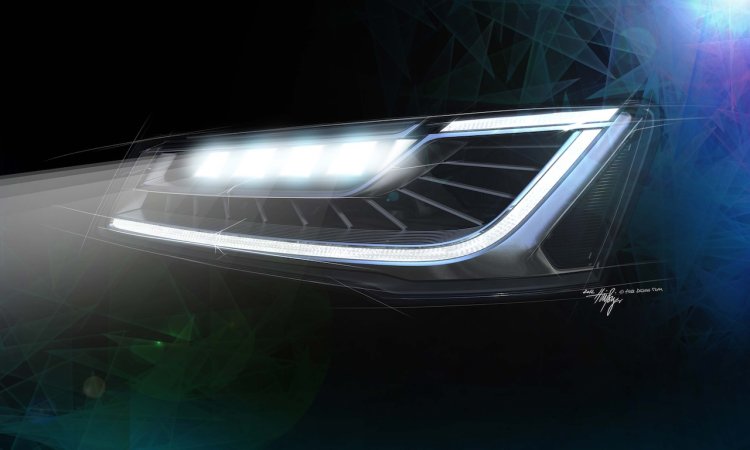 Each headlight will comprise of 25 high-beam light-emitting diodes, arranged in groups of five per reflector. When you're in "automatic" mode and the high-beam headlights are on, the system is activated from 30 km/h (18.64 mph) on highways and from 60 km/h (37.28 mph) on city streets. These headlights will produce a quality of light with a special 'crystalline sheen'. Audi says that there would also be a new appearance for the daytime running lights.
What does it do effectively?
A camera in the A8 detects oncoming vehicles, and the Matrix LED headlights will dip the relevant sections of the high-beam headlights. The system will blank out light that would shine directly onto oncoming and preceding vehicles, but continues to cast the high beams with full power on all other zones between and beside them. The closer an approaching vehicle gets, the more LEDs are deactivated or dimmed. When there is no more oncoming traffic, the high-beam headlights then resume full power, including the sections that had previously been off.
What else can it do?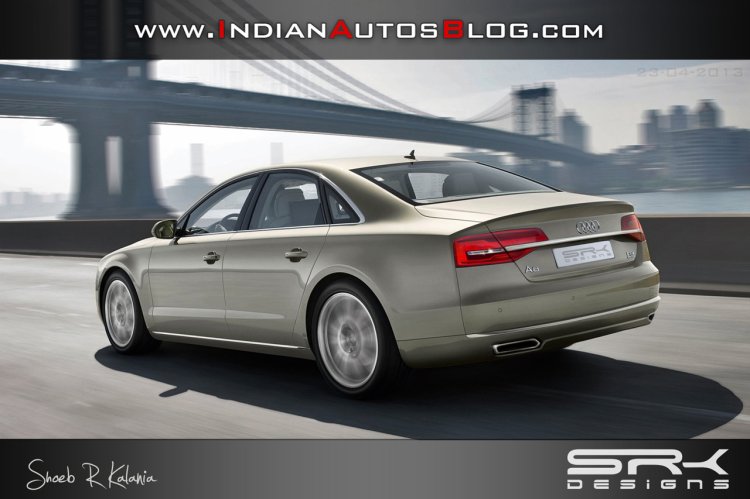 With the optional night vision assistant, the system will mark detected pedestrians on the road, thereby cautioning the driver. When it detects a person in the critical range in front of the car, individual LED's flash at them rapidly three times in succession, picking out the pedestrian clearly from their surroundings and alerting both the pedestrian and the driver. They will also perform a 'predictive' cornering function (an advanced cornering lighting feature basically).
Head to Page 2 to view the press release.
Audi Matrix LED headlights Press Release
[Head to Scribd if you're unable to view the document above.]