Exclusive to China.
The Audi A6 L e-tron has been unveiled at the 2015 Shanghai Auto Show. Given the fact that it is an 'e-tron' version, this new Audi A6 L uses a hybrid powertrain that is more fuel efficient and environmentally friendly.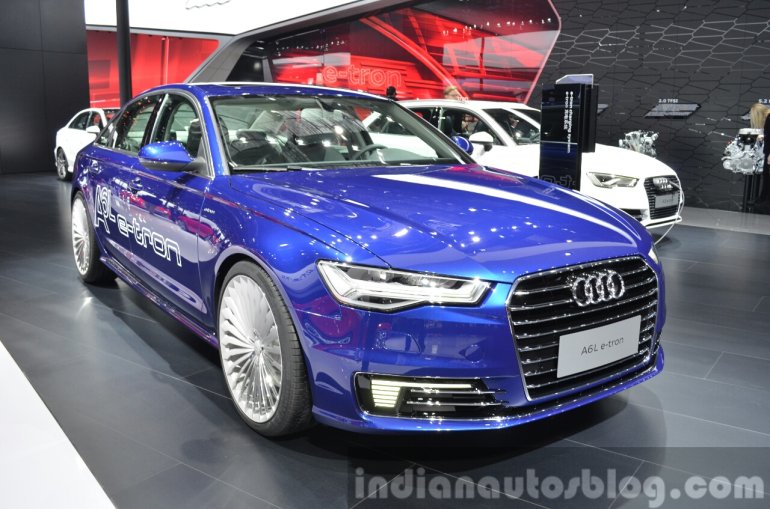 Audi has built it keeping in mind the requirements of the Chinese market where it goes on sale next year. The show car is wrapped in Explore Blue paint scheme, a new bumper with L-shaped LED DRLs, striking tail light LED element and dual-exhaust tips.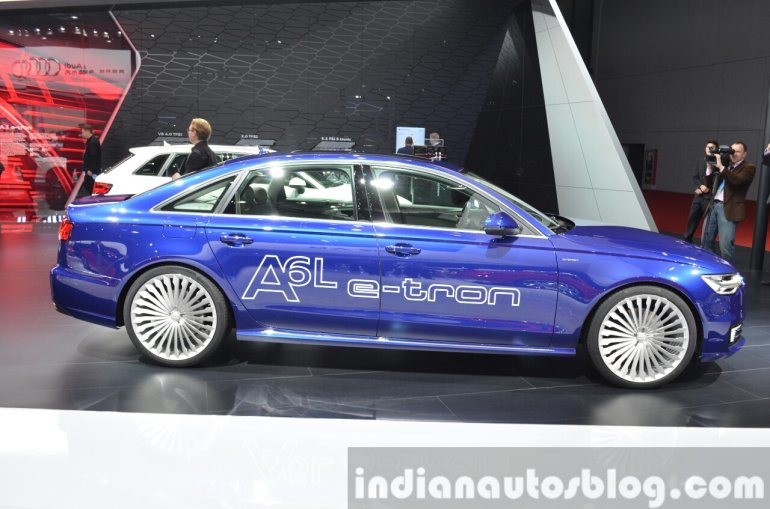 The new Audi A6 L e-tron is based around a long wheelbase version of the Audi A6 which is also specific to the Chinese market. Under the stretched body is a plug-in hybrid powertrain which consists of a 2.0-liter TFSI engine coupled with an electric motor.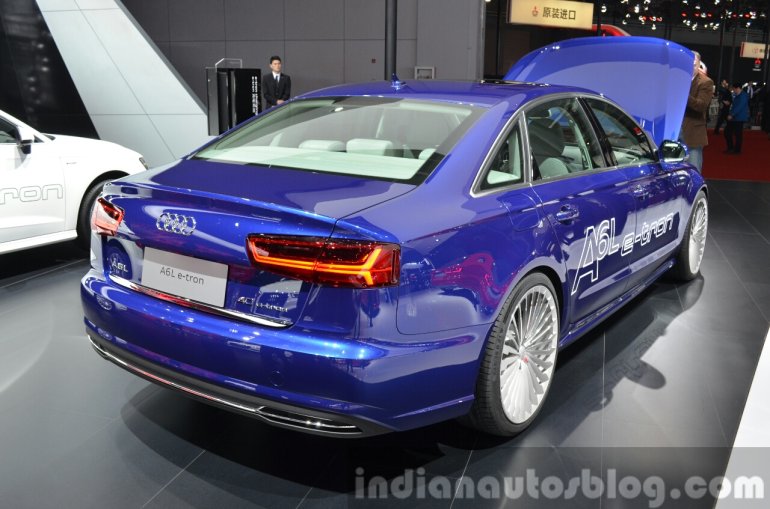 The 2.0-liter, petrol powered TFSI four-cylinder engine makes 211 PS and 350 Nm of peak torque. The electric motor adds a further 124 PS and 220 Nm of torque from the get go. The combined result is a hybrid luxury sedan that sends out 245 PS and 500 Nm A lithium-ion battery pack with a capacity of 14.1 kWh sits in the bowels of the car and can power it for up to 50 km in pure electric mode.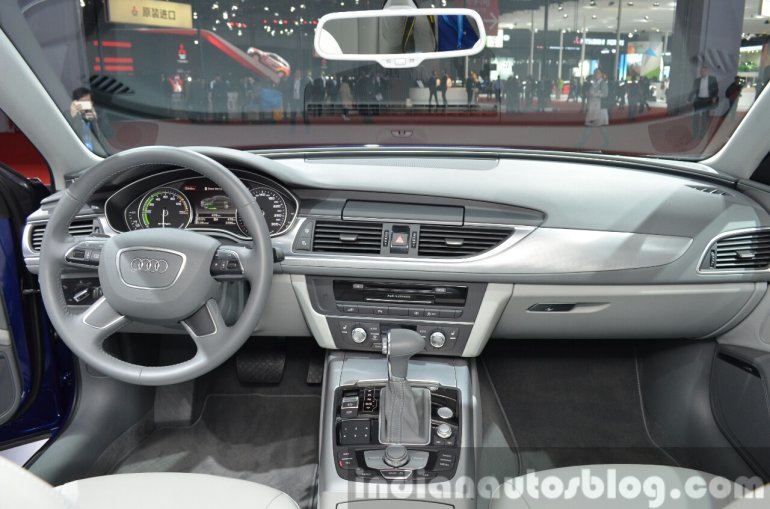 The hybrid setup proves to be highly economical as fuel consumption is reduced to just 45 km/l and 52 g/km of CO2 emissions. All of this however, increases the weight of the car to over 2,000 kg. Hence, the sprint from 0-100 km/h is completed in 8.4 seconds and the A6 L e-tron has a top speed of 210 km/h.
Audi A6 L e-tron - Press Release
[Slideshare direct link]