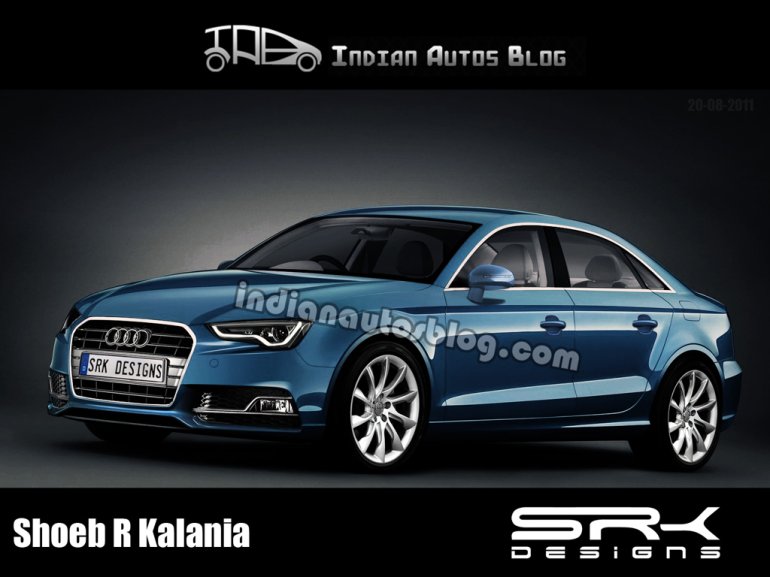 The Audi A3 sedan will slot in as the most affordable sedan in the German luxury car maker's portfolio.
The much awaited sedan is the key to unlocking a whole new ocean of customers at the entry level, especially in emerging markets like India and China. The sedan is expected to have a huge potential in these markets and that is precisely the reason why Audi has chosen the Shanghai Auto Show as the venue to debut the  A3 sedan.
Based on the Audi A3 hatchback, the sedan measures 4.4 m in length compared to the Audi A4's 4.76 m. In the real world, the A3 sedan would look a little bigger than the Skoda Rapid. The sedan will have the recently unveiled Mercedes CLA squarely in its sight.
The car will borrow majority of its components from its hatchback sibling. Engine options are expected to include a pair of petrol engines, a 1.8 litre turbo and the 2.0 litre turbo, besides which a familiar 2.0 litre engine will burn diesel.
Mercedes and BMW are all set to bring their A Class and 1 Series respectively to India but Audi begs to differ. Audi thinks that Indian market hasn't matured enough to go for an expensive hatchback and hence the A3 sedan will be the entry level Audi in its Indian portfolio starting perhaps next year.
The Audi A3 sedan is an important product for India as it is expected to help the company garner enough volume to make it number one in the sub continent.
[Source: Autoblog.com; Image - Shoeb R Kalania's digital rendering]