The Audi A3 sedan which was officially unveiled only a couple of months ago is one of the cars developed especially for markets such as India, Russia and China. The A3 sedan is an extension of the A3 hatchback and carries a spacious 435 liter boot. At a distance, the A3 sedan looks like a mini A4.
[Head to YouTube if you're unable to view the video above.]
Michael Perschke, Head of Audi India, spoke to NDTV regarding the A3 sedan's India plans. Mr. Perschke says that the sedan would launch in the country in 2014 (we estimate it as early 2014, perhaps at the Auto Expo) as Audi India will focus on the locally assembled and cut price Q3 Sport for 2013.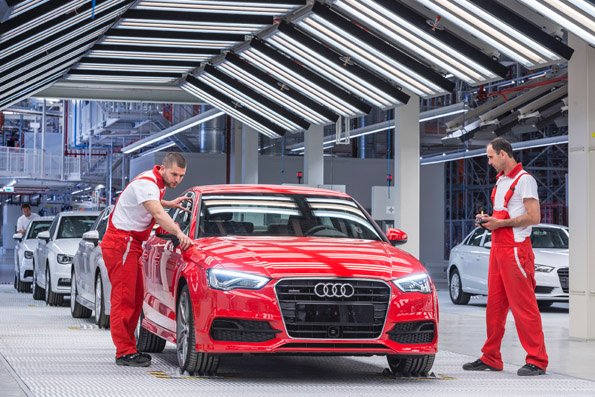 Mr. Perschke says that Audi is currently discussing "when is the sweet timing to bring the A3 sedan into India". The car commenced production only on June 12 at Audi's facility in Gyor, Hungary. This is the only plant that makes the sedan currently.
When asked about the price, Mr. Perschke says that "definitely it's (A3 Sedan's price) going to be sub 25 lakhs, that's for sure... Typical of Audi, it will have a juicy price".
Given that the Q3 Sport is itself going to be priced at around 25 lakhs, we can't say we weren't expecting this. In Europe, the base A3 Sedan with a 1.4-liter TFSI engine has been priced at 25,000 euros (INR 19.24 lakhs). We think Audi will compete with the A Class in terms of price, given their aggressiveness in the Indian market.
Would the A3 Sportback/hatchback make its way to India? Perschke says that he may consider the hatch later on as he believes in the SUV and the sedan body style for India.