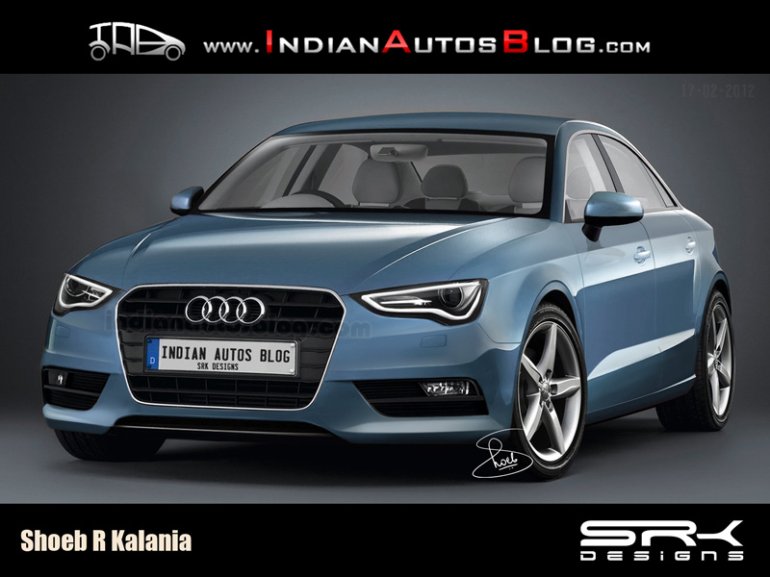 Every now and then, a manufacturer defines a segment by introducing a revolutionary product. BMW did it with the X6 and X1 and Maruti Suzuki did it with Ertiga.
Now, it's time for Audi to step up its game. The company has promised to bring out a sedan based on the A3 hatchback. It all new sedan will sit below the A4 and featuring slightly bigger wheelbase and more interior space than the donor A3 hatchback.
Audi will use the MQB platform with ample use of aluminum to reduce the body weight. Power may come from 2 engines -
1.8L turbocharged 4-cylinder petrol
2.0L liter turbo diesel 4-cylinder
Both are mated to a 7 speed S-tronic transmission. There are also rumors of S3 and RS3 variants with better performance as is the case S and RS derivatives of other Audi models.
The Ingolstadt giant plan to tank the S3 sedan with a host of technologies such as park assist, traffic sign detection, active lane assist, cruise control and adaptive lighting.
The Audi A3 sedan will land in showrooms by 2014 with a price tag of $28,145 (around 15 lakhs). However don't think that the A3 sedan will have the market to itself. Mercedes has already showcased the CSC (Concept style Coupe), a sedan that will sit under the C Class in the same price bracket.
BMW is quite mum about the a rival in this segment. However, the Bavarian automaker can explore the 1 Series platform for help. Sure, it is a more performance oriented product but BMW can modify it to make it more mass market friendly to rake in the volumes.
[Source: inautonews.com]