Powered by an 800-plus bhp 7.0-liter V12 engine.
Aston Martin has finally revealed the Vulcan track-only GT car at the 2015 Geneva Motor Show. Finished in the color of Vulcan blood (Star Trek), it not only introduces prospective owners to the thrill of track racing, but also previews the design philosophy of future Aston Martins.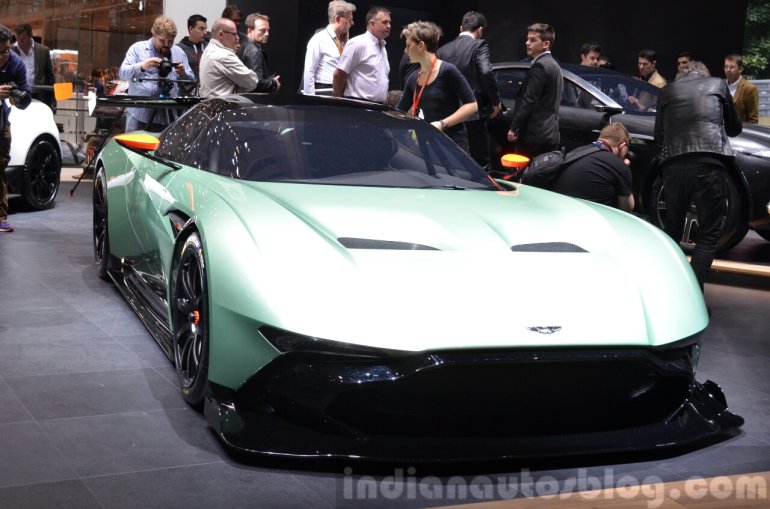 On the design front, the Vulcan is designed by none other than Aston Martin's Marek Reichman, who was also behind the One-77 and DB10 designs. Similar to all Aston Martins, it is a front mid-engined GT car which, in the case of the Vulcan, is bred for track-racing.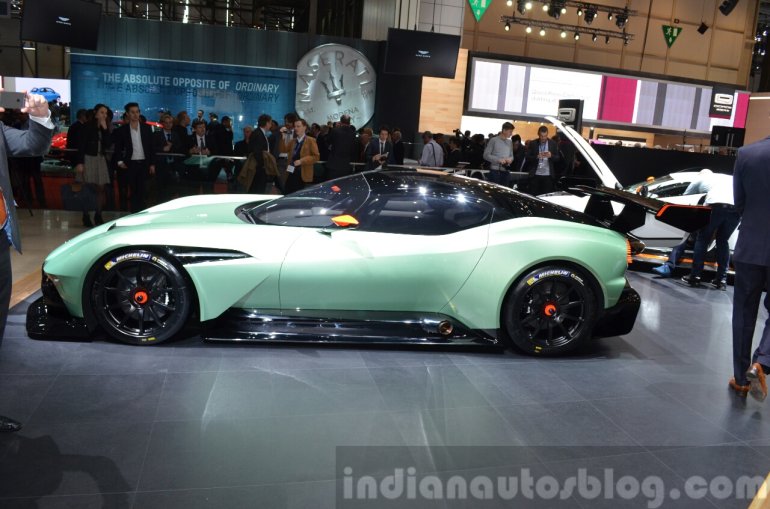 While the basic design lines are recognizable, the car looks unlike any Aston Martin currently available. For instance, there are new LED headlamps, the aggressive front fascia that resembles the iconic Aston Martin grille (similar to the Vision GT concept),  two large air intakes on the hood, a track-spec rear diffuser and a larger-than-life rear wing for good downforce.
Being a track car, the interior doesn't feature any creature comforts. Instead, the whole cabin is trimmed with carbon fiber, Alcantara bucket seats, a race-car steering wheel and a TFT instrument display. Following FIA safety regulations, the cabin also houses a roll cage for protection during a roll over.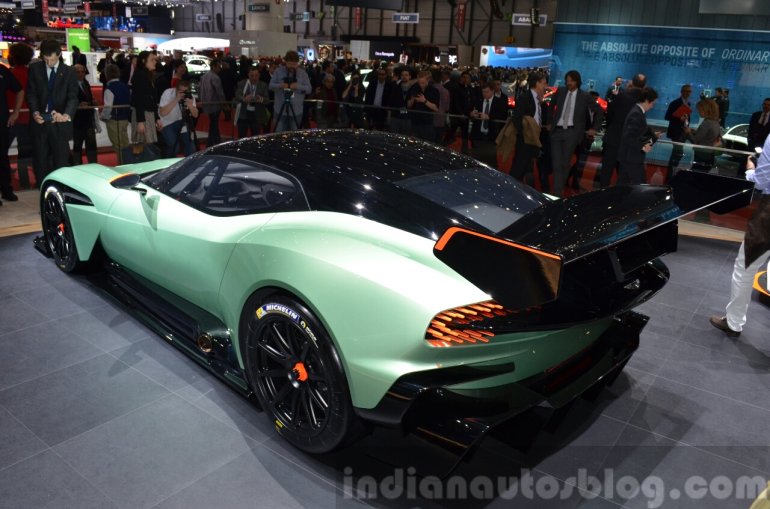 Under the hood, the Vulcan is powered by a naturally aspirated 7.0-liter V12 engine producing 800-plus bhp. The drive is channelled to the 345/30 x19 rear wheels and Michelin race specification tyres through a race-bred rear mid-mounted Xtrac six-speed sequential shift gearbox, with paddles mounted on the steering.
Although Aston Martin haven't provided any performance figures, with a light carbon fiber monocoque and a powerful V12 engine, expect it to be blindingly fast.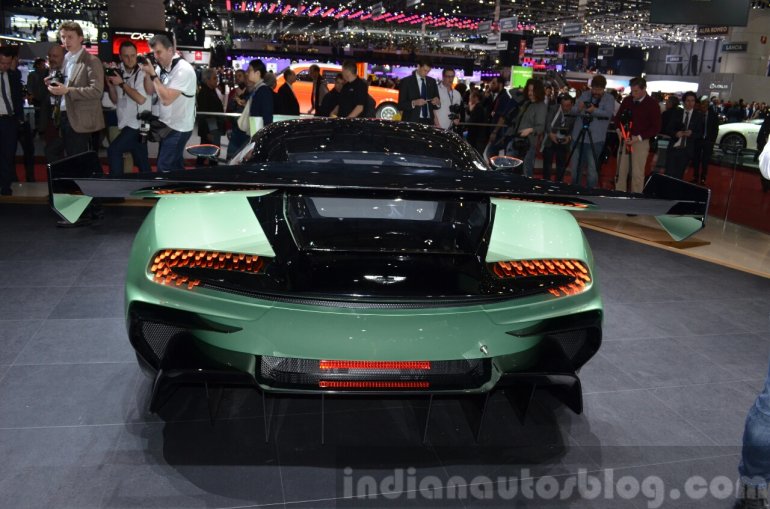 The company has already received a strong interest towards the car. Before the owners take delivery of the car, they'll be invited to take part in driver training programs to handle the Vulcan.
Aston Martin Vulcan - Press Release
[Slideshare direct link]