Skoda, the Czech automaker renowned for its value-for-money high-volume cars, unveiled an armoured Skoda Superb Estate today. The company has announced this model in the UK. It is priced at a whopping £118,688 (INR 1.07 crore).
The armoured Skoda Superb was in the works for three years. It's a joint venture project between Skoda and a UK-based convertor the company prefers to keep a secret. The armoured Superb, which is PAS 300 certified, is virtually indistinguishable from the standard production Superb. The car received PAS 300 certification after undergoing testing that involved getting fired at by different types of ammunition and exposing itself to blast and fragmentation threats.
Bullet-resistant glass, armoured occupant cell, high strength steel and composite materials provide bullet and blast protection to the occupants of the armoured Skoda Superb Estate. The modified estate is equipped with run-flat tyres. Safety features include an emergency lighting and siren system as well. An 8-inch touchscreen infotainment system with GPS, Apple CarPlay, and Android Auto is included in the standard equipment.
The armoured Skoda Superb has an upgraded suspension that can handle the additional weight and ensures safe and accurate handling at high speeds. Its braking system is also an upgraded one that can deal with the additional weight. The upgraded brakes are NAPFM type 001 brake test certified.
The armoured Skoda Superb Estate measures 4.8 metres in length and 1.5 metres in height. It offers 660 litres of boot space. It is powered by the 190 PS 2.0-litre TDI turbocharged four-cylinder diesel engine. Skoda claims that it can reach a top speed of over 120 mph (200 km/h).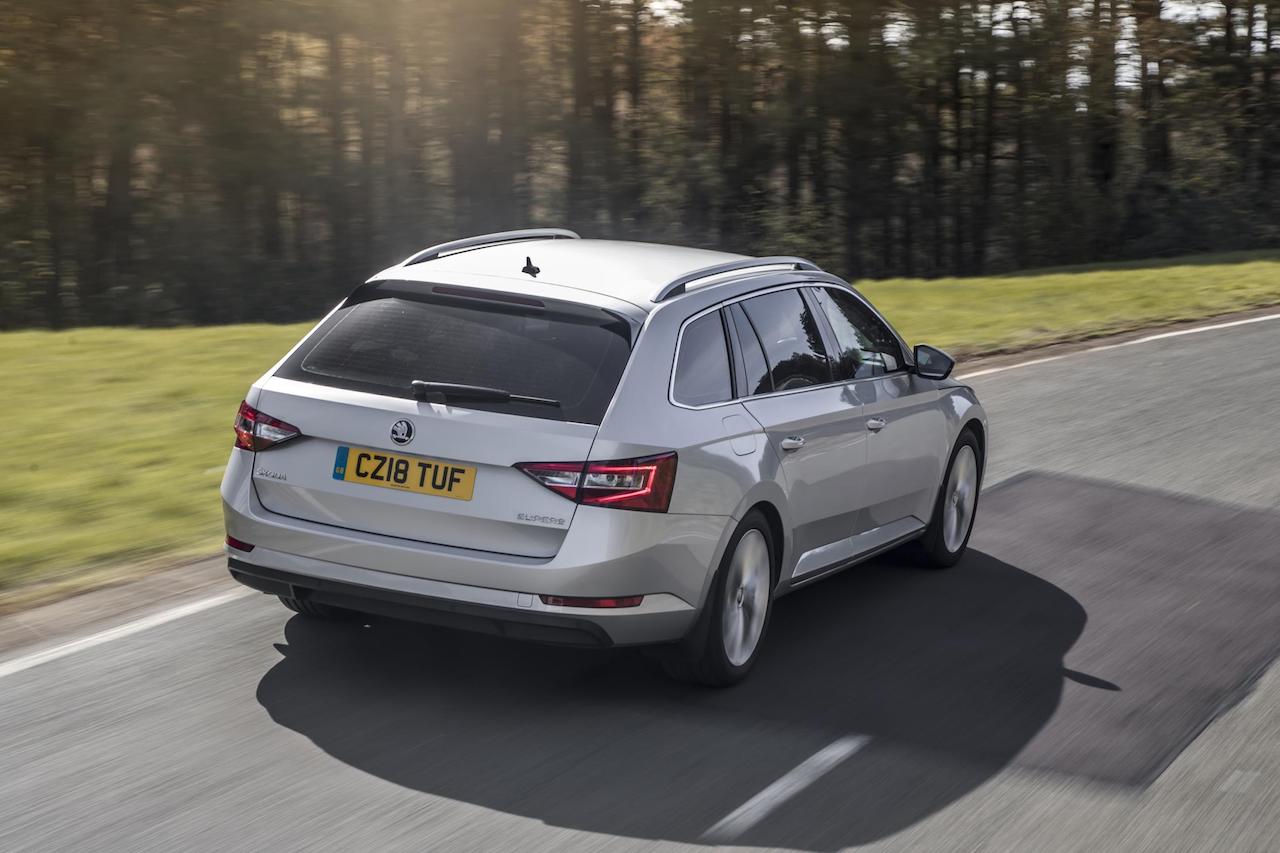 Also See: 2018 Skoda Superb (facelift) - Rendering
The armoured Skoda Superb Estate is available to civilians. At £118,688 (INR 1,06,88,513.09) OTR, the price is nearly four times higher than the regular Skoda Superb Estate with the 190 PS 2.0 TDI diesel engine. A 3-year warranty is included in the price. It takes four weeks to build the armoured version.