Armored protection offered by MSPV.
At the DefExpo, a company called Minerva Special Purpose Vehicles (MSPV) that specializes in armored vehicles is showcasing a Toyota Fortuner and a Toyota Innova with ballistic protection.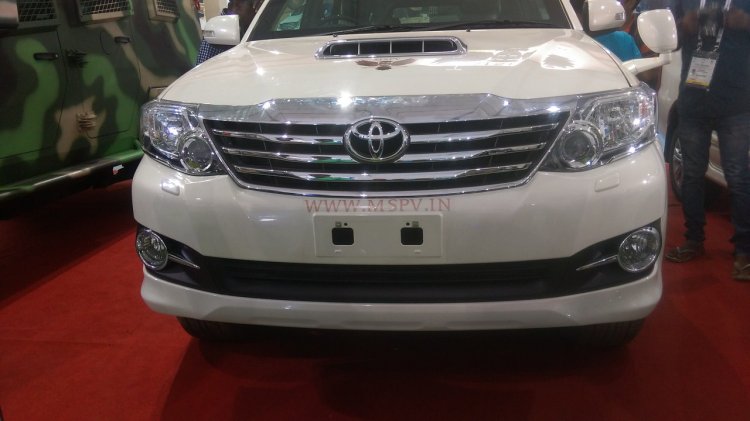 While the exterior looks identical to the regular model, MSPV has enhanced the body with tough armored panels and the regular window glass is replaced with thick bulletproof glass. The vehicle's vital components such as the lead battery, ECU and fuel tank are protected by high-quality ballistic steel.
With the ballistic protection, the kerb weight has increased significantly in both models. At 3700 kg, the armored Fortuner is nearly 2 tonnes heavier than the regular model, while the armored Innova is more than 1000 kg heavier. Note that only 75 percent of the Innova has ballistic protection, which means that the third row area is untouched. There's a bullet proof glass that separates the second and third row.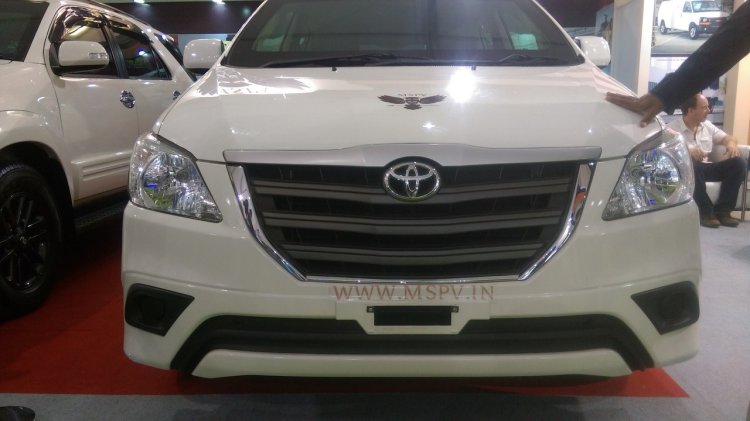 Also Read: Toyota Innova Crysta to launch in April
However, no modifications have been made to the engines. MSPV believes that the 3.0-liter and 2.5-liter D-4D diesel engines are good enough to haul the increased weight of the Fortuner and Innova, respectively.
The cost of converting a regular Toyota Fortuner into a bulletproof one costs INR 63 Lakhs (excluding the vehicle). The prices for the Innova haven't been divulged.