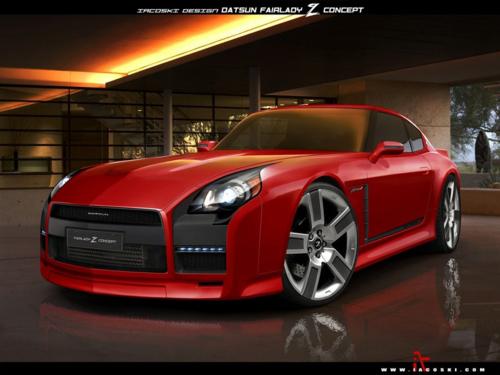 The Nissan Z-cars usually refers to the exclusive brand of sportscars manufactured by the brand (the M equivalent of BMW), this range currently only has one occupant in the form of the 350Z. We have news that Nissan will give the 350Z an all new 3.7 liter V6 and new styling and unveil an all new 370Z. This leaves a huge gap in the sports car lineup for an all new model to fit in.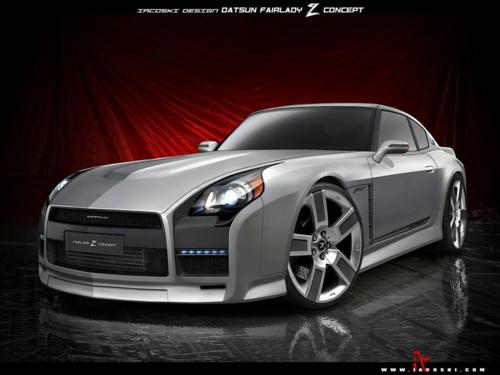 An entry level rear-wheel-drive sportscar has been stuck in the rumour mill over the last couple of years and these new renderings from Polish designer Iacoski are only likely to stimulate the discussions once again. That's where these renderings of Lacoski come in.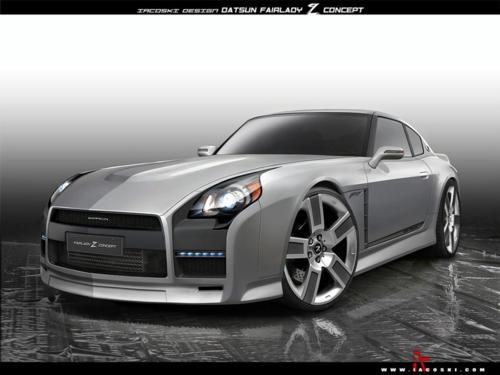 Iacoski's love of the old Fairlady inspired him to create a new modern version, the long front bonnet, short rear end and smooth curvaceous roof profile clearly pays homage to the series. Obviously recent Nissan design styles have influenced the renderings, we can clearly see a front fascia mimicking the design of the GT-R.
The ball is now in Nissan's court, but it definitely gets the thumbs up from IAB
Source : Digimonds