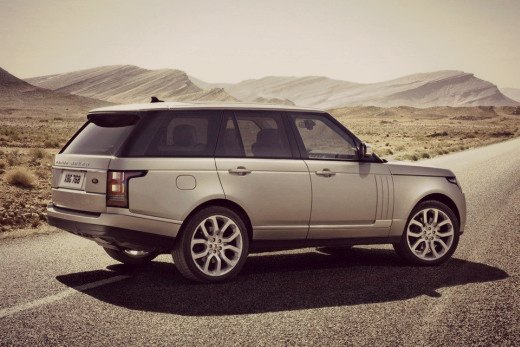 The new Range Rover which recently made its global debut is on its way to India.
The Rangie will be launched here on November 30, which is quick considering that the high end global models usually take their own time to come to India. Perhaps the brand's Indian connection is a reason why we get the new car quickly.
The all new Range Rover is the first SUV to use all-aluminium chassis and that along with numerous weight saving measures make it lighter than the previous generation by a whopping 420 kg. The reduction in the weight directly translates into better performance, lesser emissions and higher fuel economy.
The New Range Rover comes with all-independent air suspension system which are paired with the Terrain Response 2 to offer a faster response to the change in terrain conditions. The wheelbase of the car is increased by 100 mm.
The SUV is powered by 335 bhp twin turbo 4.4 litre V8 diesel, 255 bhp 3.0 litre V6 diesel and 503 bhp 5.0 litre V8 petrol motors. The engines are mated to a 8-speed ZF gearbox which drives all the four wheels.
The car has six piston Brembo brake calipers at the front wheels and comes with a new electric power steering.
The new Range Rover is expected to be priced around Rs. 1.7 Crore in India. Stay tuned to Indian Autos Blog as we report directly from the launch.