With a vision to double their market share and enter new segments in India, Honda plans to launch 6 new cars in the next three years with the new Amaze, CR-V and Civic on the business plan of the current fiscal.
Here are 7 Honda models picked from the International market, that we wish were headed to our shores.
Honda HR-V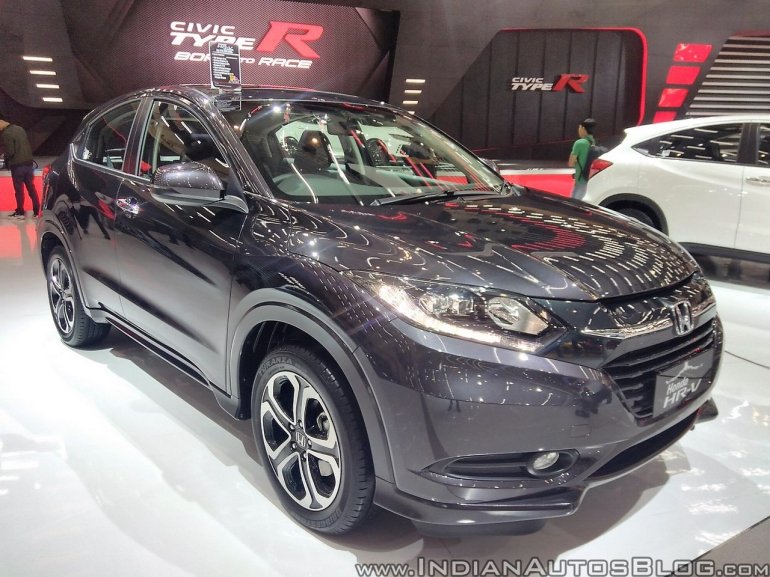 The 2018 Honda HR-V premium mini-SUV currently on sale in every major car market of the world, except India. Unveiled at the Tokyo Motor Show 2013 as the Honda Vezel, the compact SUV is feature-rich with goodies like a panoramic sunroof for the top end 'RS ' trim level that gets 19-inch alloys.
Engine options for the Honda H-RV are both naturally aspirated, four-cylinder petrol mills, 1.5-litre i-VTEC petrol (120 PS and 145 Nm of torque) and a 1.8-litre i-VTEC (139 PS and 169 Nm of torque). Two transmissions are on offer, the base S-MT 6-speed manual gearbox, and a CVT. The Japanese-spec Honda HR-V gets an additional Sport Hybrid i-DCD variant (1.5-litre i-VTEC petrol+electric) and a 4WD system for snowy terrain.
With the facelift now rolling out globally, the Honda HR-V is still under consideration for India. The ever-increasing demand for a premium SUV makes the Honda HR-V a viable option, and the question is more 'when' than 'would'.
Honda Ridgeline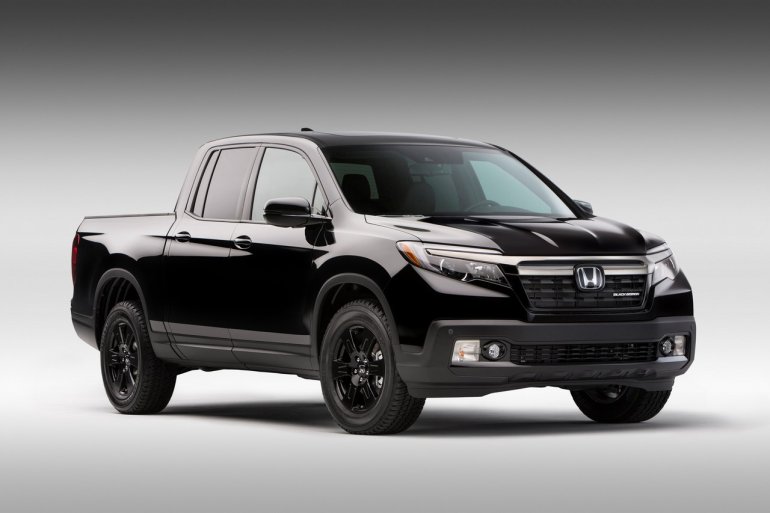 The Honda Ridgeline is a lifestyle pickup truck that's built by American Manufacturing of Alabama, Inc. in Lincoln, Alabama in the USA. Primarily designed for the US market, where lifestyle pickup trucks are hugely popular, it uses a lightweight unibody construction using Honda's next-gen ACE body and has fully independent suspension making it a very capable offroader.
The Honda Ridgeline uses a large 280 hp 3.5-liter i-VTEC naturally aspirated V6 gasoline engine that's shared with the new Honda Pilot SUV. Transmission choices include 6- and 9-speed automatic. Honda also offered a front-wheel drive drivetrain layout as an option to AWD with the latest generation.
India is not quite ready for the lifestyle pickups of America, and this body style finds applications as commercial vehicles in our country.
Honda Avancier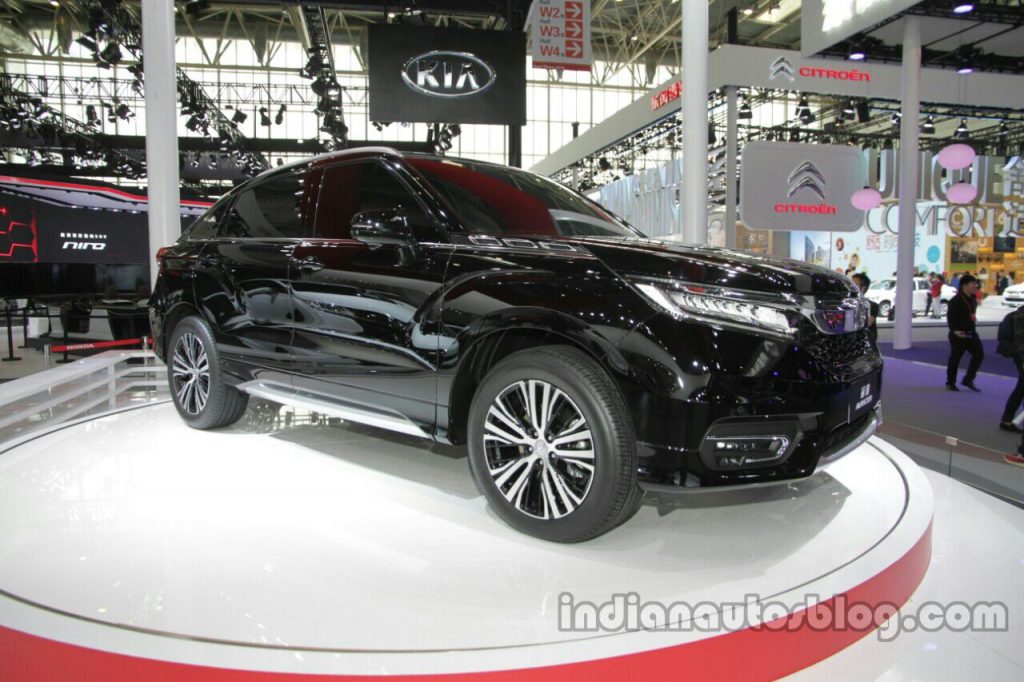 The Honda Avancier is Honda's new flagship SUV that's exclusive to the Chinese market. Based on the Honda CR-V platform, it sports angular styling with a roofline that slopes to the rear in a coupe-like manner making it look more like a crossover than an SUV. Interiors feature wood trim with an all black leather upholstery.
The Honda Avancier is the first Honda SUV fitted with the all-new 2.0-litre "Sport Turbo" VTEC petrol engine that produces 268 hp and 370 Nm of torque and comes mated to a 9-speed automatic gearbox as well as an AWD system. Honda is also preparing a hybrid variant for the Honda Avancier.
Honda has a point to prove when it launches one of the world's best-selling SUV-crossovers, the CR-V, in India this festival season and all other product ideas are distractions.
Honda S660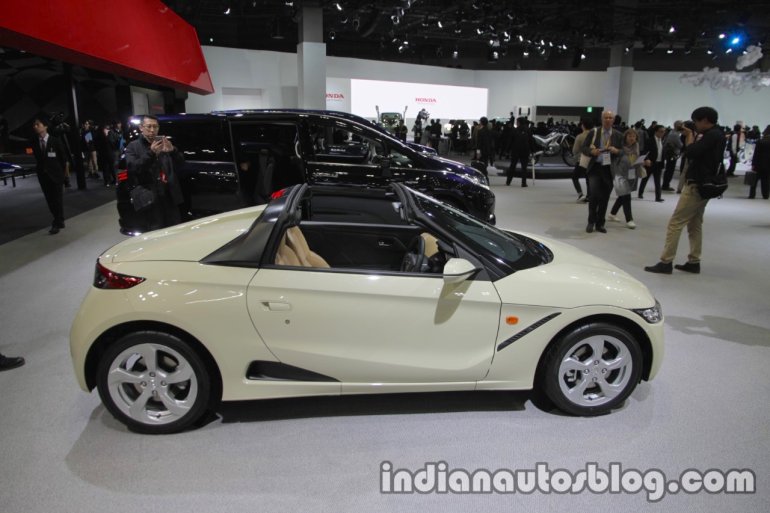 The Honda S660 is a Kei class compact two-seater, rear-wheel drive roadster initially intended exclusively for the Japanese domestic market, but has recently made an appearance in Indonesia. Kei cars are a special class of compact vehicle in Japan that have restrictions on engine displacement, weight and exterior dimensions and receive tax benefits from the Government.
The Honda S660 gets a soft top convertible roof and is fitted with a 660 cc, twin-cam, three-cylinder turbocharged unit that mounted in the rear, producing 64 bhp and a peak torque of 104 Nm. Standard variants get the 6-speed manual transmission, with the option of a CVT for special editions.
Honda Cars India management asked Indian reporters on a press junket to Japan in 2015 if the S660 would work in India as a brand car. The company may have made up its mind not to bring any kei car to India for the time being.
Honda NSX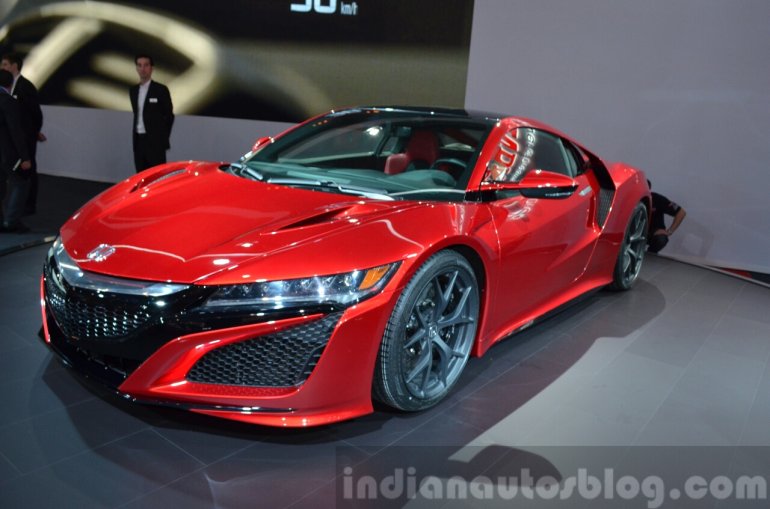 The Honda NSX is a flagship mid-engined hybrid supercar developed and produced in the US, where it is sold as the Acura NSX. Like the previous generations, the new Honda NSX has been built on a lightweight space frame chassis made from aluminium and high strength steel, with the floor constructed entirely out of carbon fibre giving it an impressive supercar performance.
The Honda NSX is powered by a Sport Hybrid SH-AWD (Super Handling All-Wheel Drive) System consisting of a longitudinally mid-mounted, 400 hp twin-turbocharged, 75-degree DOHC V6 engine powering the rear wheels and three electric motors, two for driving the front wheels and one electric motor assisting engine at the rear. It is paired to a 9-speed dual-clutch gearbox.
The NSX was showcased as a concept at the Auto Expo 2014, and insiders tell us there is no immediate plan for the NSX or the Acura brand in India.
Honda Odyssey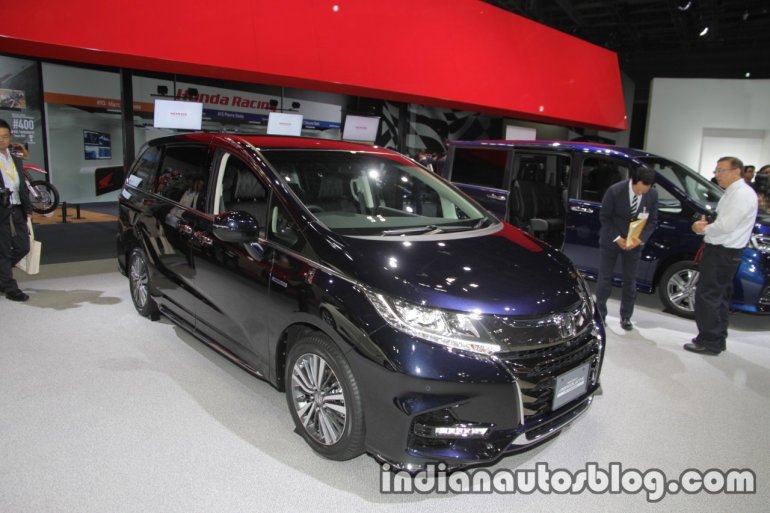 Honda's large minivan, the fifth-generation Honda Odyssey is offered mainly for the North American and Japanese markets. It was recently launched in the Philippines and Indonesia where it is offered as a premium utility vehicle. The new-gen Honda Odyssey gets an Adaptive Cruise Control system with low-speed follow function and features new upholstery.
For the Japanese-spec model, the Honda Odyssey is available with a 2.4-litre i-VTEC petrol engine in three variants: 175 PS/225 Nm, 185 PS/235 Nm and 190 PS/237 Nm. A hybrid version is also available with the Honda's Sport i-MMD drivetrain that uses a 2.0-litre i-VTEC petrol engine delivering 145 PS and 175 Nm of torque combined with a 184 PS electric motor. A 4WD system will remain exclusive to the petrol engine model.
The premium MPV segment is a one-horse race. Honda analyzed the market for the launch of the previous gen Odyssey, even bringing down a sample to India as a part of the global testing. The Odyssey needs a diesel engine and perhaps conventional rear doors (and thereby a complete rework of the frame) before anything else, to stand a chance in India.
Honda Civic Type-R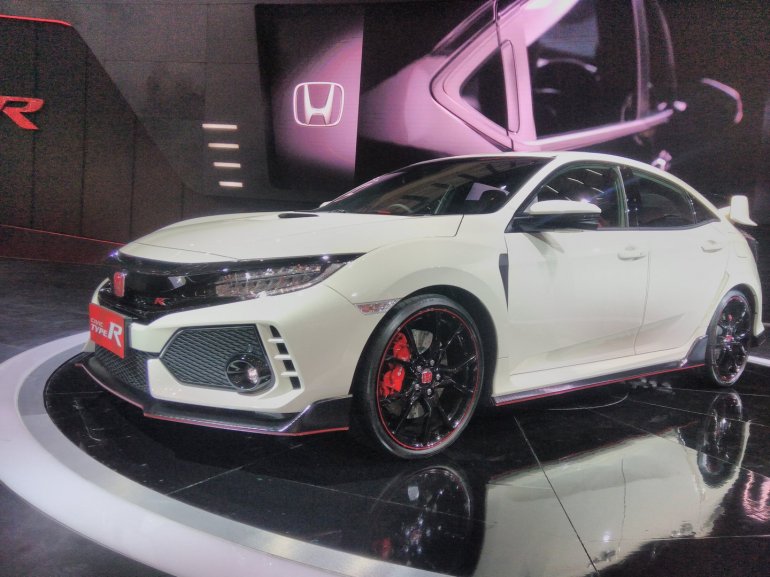 The Honda Civic Type-R is the world's fastest front-wheel drive production hatchback, manufactured exclusively in Swindon, UK. This hot hatch set a record lap around the famous Nordschleife in 7 minutes 43.8 seconds thanks to its race-inspired suspension with four-wheel Adaptive Damper System and powerful, four-cylinder, 2.0-litre VTEC turbo engine pumping out 310 PS @ 6500 rpm and 400 Nm of torque @ 2,500 rpm - 4,500 rpm.
The only transmission option is a 6-speed manual. The Honda Civic Type-R comes with 245/30R Continental performance tyres on 20-inch wheels and tops out at 272 km/h.
Honda XR-V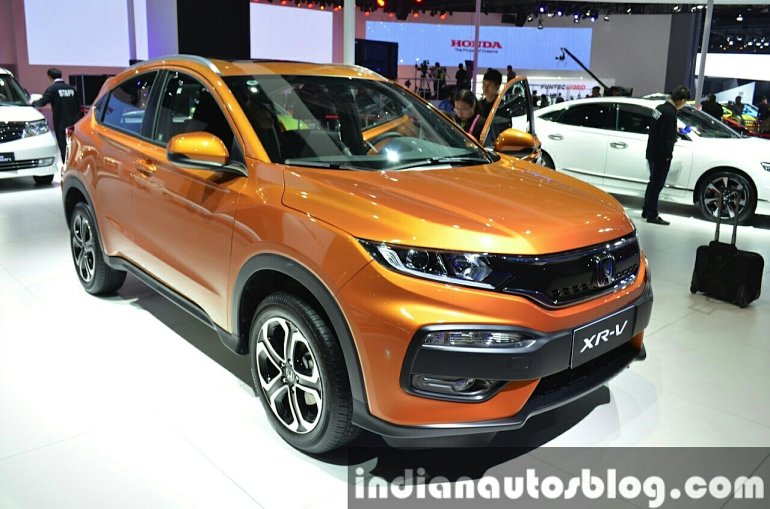 A Chinese market variant of the B-segment Honda HR-V is the Honda XR-V built by the GAC-Honda joint venture. It gets minor exterior changes with redesigned headlamps, front grille, tailgate and bumpers. This China-spec model gets a lower tech interior compared to the Honda HR-V missing out on the floating centre tunnel and leather trim on the dashboard. Engine options for the Honda X-RV include a 1.5-litre, 131 hp petrol and a 1.8-litre, 165 hp petrol for the higher-end variants. 5-speed manual and CVT boxes are offered across the range.
The Honda X-RV is purpose-built and obsolete in countries where the HR-V is retailing.