The Jaguar F-Type is the newest sportscar from the British marque which is all set to explore the space below the Jaguar XK.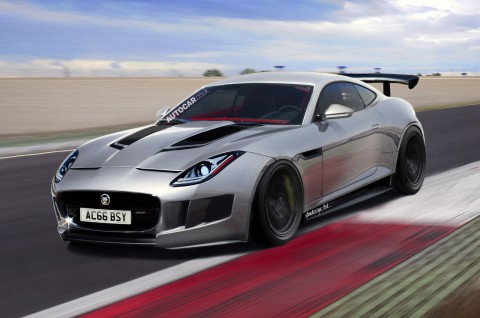 Autocar.co.uk reports that a super exclusive and extreme version of the F-Type in the similar lines of the Jaguar XKR-S GT is being planned. The road legal racer, if it becomes a reality, would be the most powerful Jaguar ever made but will hit the market not earlier than 2016.
The car could be powered by a supercharged V8, perhaps the same 5.0 litre unit used by the XKR-S and XJR, but the power output could be more than the current 542 bhp. The car would be engineered by the firm's bespoke division ETO (Engineered To Order), which also worked on the XKR-S GT.
Mr. Adrian Hallmark, brand director of Jaguar told Autocar.co.uk that, "Clearly, building a run of 30 to 50 exclusive GTs isn't going to have any impact on the fortunes of the company in sales terms, but the importance of these projects lies in the knowledge they give us...the XKR-S GT project has shown us that we can learn more by pushing the envelope. Lessons learned from the dynamics, aero and braking work on that car will enter the mainstream."
He didn't confirm the extreme version of the F-Type though. However, there are rumors suggesting that one such variant could be showcased at this year's Goodwood Festival Of Speed (FOS) this July. It is to be noted that Mr. Hallmark has said that Jaguar will show something 'special' at the FOS but didn't reveal any details.
A hot version of the F-Type would emerge as a halo car, aiding in improving the brand's image.
[Source: Autocar.co.uk]