Honda is set to introduce the all-new 2017 Honda Civic Hatchback this year. Here are five things we know about the 2017 Honda Civic Hatchback.
Design Honda previewed the next-gen 2017 Honda Civic Hatchback with the
Honda Civic Prototype at the 2016 Geneva Motor Show
last week. The design, although a bit toned-down, will be very similar to this concept car. The concept's design is inspired by Lamborghinis, its chief designer Daisuke Tsutamori told AutoGuide in a candid interview. The sportier design elements will be saved for the Si and Type-R variants, with the latter gaining some active aero elements as well.
Technicals While the
2016 Honda Civic sedan
is available with a 2.0-litre naturally aspirated four-cylinder petrol engine as well, the 2017 Honda Civic Hatchback will initially be available with the 1.5-litre turbocharged four-cylinder petrol engine solely, as per the aforementioned publication's report. This unit produces 174 hp and 162 lb.-ft. (220 Nm) of torque in the sedan. The 2018 Honda Civic Type-R will likely come with a 2.0-litre turbocharged four-cylinder petrol engine, with a maximum power output possibly exceeding 300 hp.
Features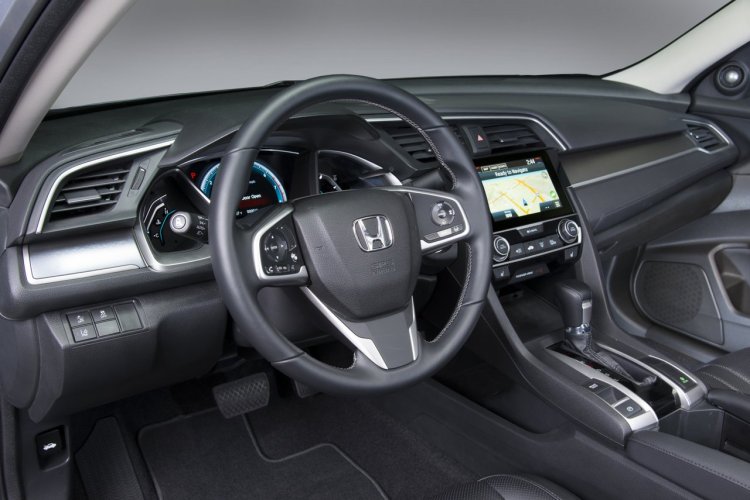 The 2017 Honda Civic Hatchback is expected to come with all the goodies from the 2016 Honda Civic sedan like LED headlights, LED daytime running lights, tail lights with integrated LED bars, electronic parking brake, heated front seats, heated outboard rear seats, 8-way/4-way power adjustable driver/front passenger seat and Display Audio infotainment system with a 7-inch HD display and Apple CarPlay and Android Auto smartphone integration compatibility.
Production
The global-spec 2017 Honda Civic Hatchback will be manufactured at Honda of the UK Manufacturing (HUM) in Swindon.
Sales The report says that the 2017 Honda Civic Hatchback will launch in the USA in H2 2016. European sales, Honda has confirmed, will begin in early 2017. [Source: Honda and
AutoGuide
]