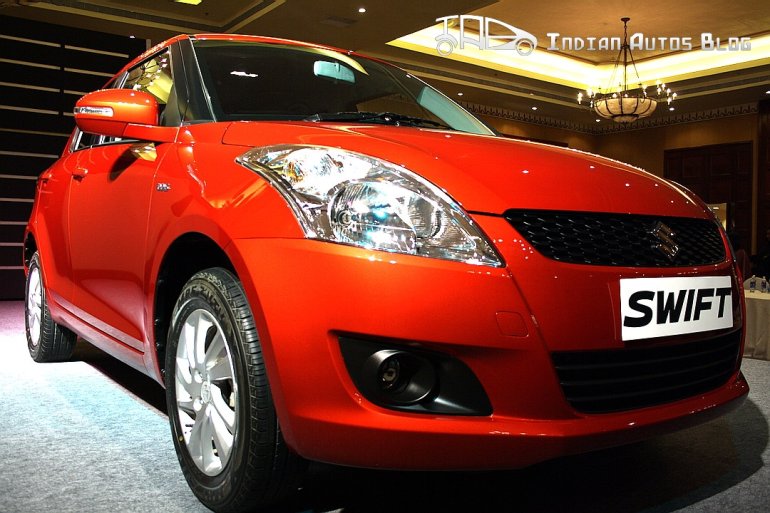 This was bound to come, wasn't it? The Maruti Suzuki Swift (Suzuki Swift for the rest of the world) has been setting the sales charts on fire ever since its launch in May of 2005.
When we say 'setting the sales charts on fire' its actually an understatement. There was so much demand for the Swift that Maruti Suzuki had to put up a 'We apologize for the delay in deliveries, please be patient' notice in the newspapers multiple times.
In fact, when the Swift Diesel was announced, there were many customers queueing up in the wee hours outside MSIL dealerships in many part of India, with waiting period running into several months. The way the Swift sold in India can be compared to that of an Apple product in the U.S.
Suzuki have officially announced that a total of 3 million Swifts have been sold across the world till date. This is indeed an impressive number for the small and cherubic hatchback that isn't sold in North America, one of the biggest auto markets in the world.
Apart from India, the Swift is being made in Hungary, China, Indonesia, Thailand, Pakistan, Japan and Malaysia. While India sees only the 1.3L DDiS diesel and the 1.2 K Series petrol (earlier 1.3 petrol), the Swift is also sold with a 1.4, 1.5 and 1.6 petrol.
In 2012, Maruti Suzuki sold 186,797 Swift's in India making it the second best selling car in India. The nearest competitor, the Hyundai i20 sold 85,299 units.
The high demand for the Swift in India prompted Maruti to introduce the Swift Dzire. While we may have got the more practical sedan version of the Swift, we're yet to see the hot and sporty Swift Sport with the 1.6-liter engine.
[Source - AutoEvolution.com]