The third generation Skoda Octavia arrived at the end of 2012 and received a facelift last year. Replacement by an all-new, fourth-gen model is about two years out. Auto Bild has created a render of the 2019 Skoda Octavia and shared fresh details in a recent report.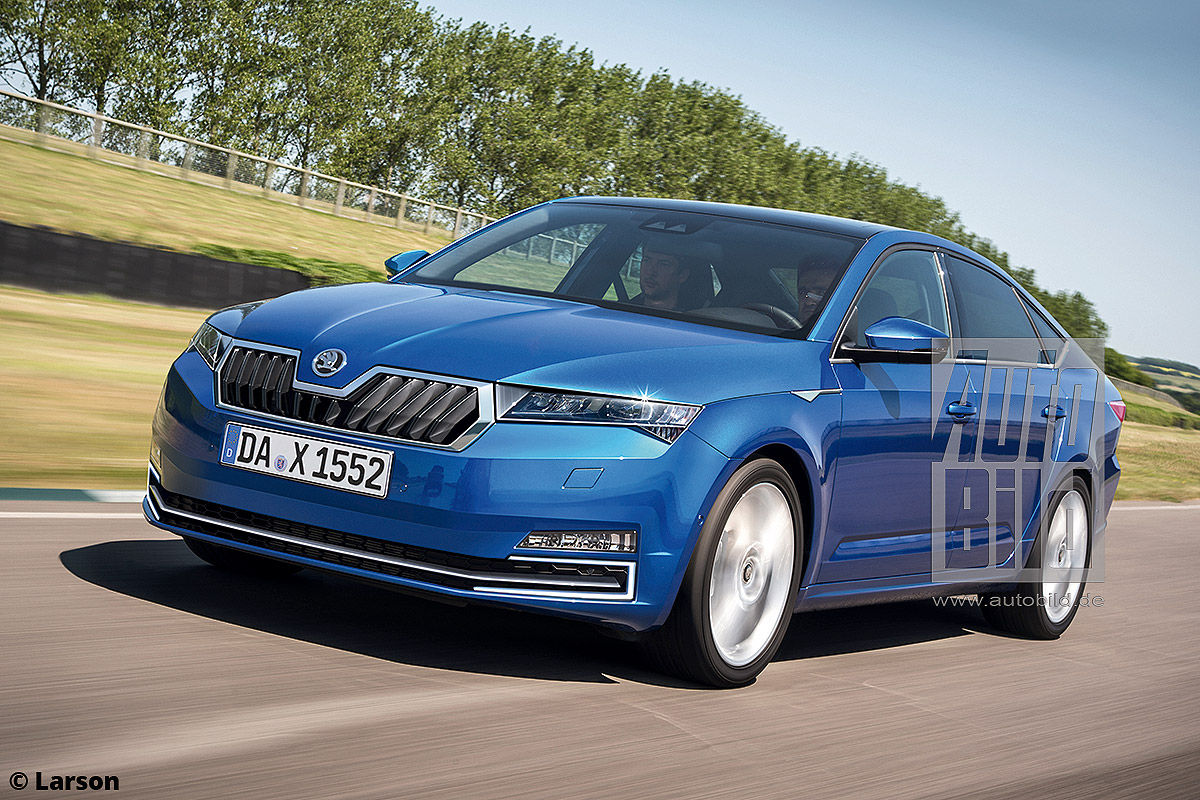 2019 Skoda Octavia features & specification
The German publication says that the design of the next-gen Skoda Octavia is already locked, mentioning ex-Head of Skoda Design as its creator. However, the rendering could be purely speculative as the development is still in early stages. The current model measures 4,670 mm in length, 1,814 mm in width and 1,461 mm in height, and has a wheelbase of 2,686 mm. The next-gen model will have a longer wheelbase and rear overhang (current: 1,094 mm) for more space.
The 2019 Skoda Octavia will inherit the Volkswagen Group's latest tech. The next-gen VW Golf arriving at the end of 2018 will have a significant influence here. More driver assistance systems, including Level 3 autonomous driving, as well as features like adaptive LED headlights, virtual cockpit display and increased voice control commands, are planned for Skoda's best-seller.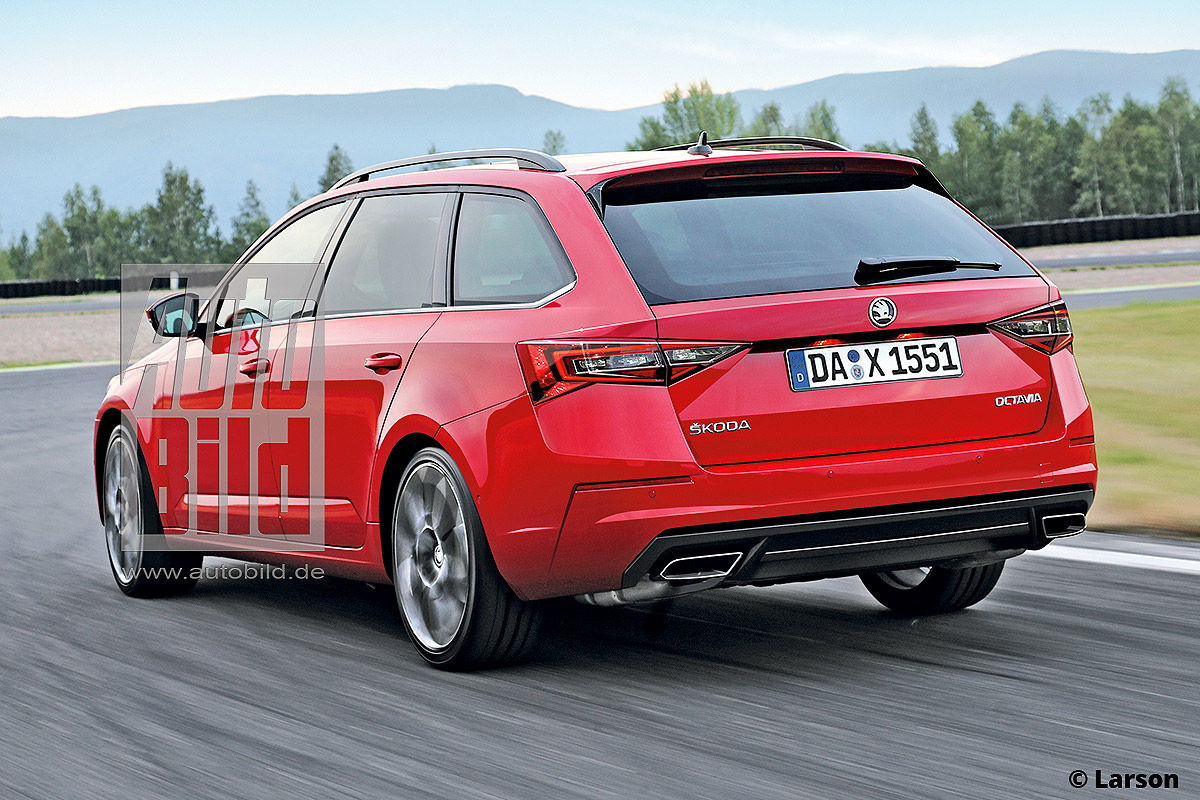 Also See: Skoda Karoq vs. Skoda Yeti – Old vs. New
Skoda will completely update the Octavia's engine range for MY2020. Petrol options will include 95 PS 1.0-litre three-cylinder, 115 PS 1.0-litre three-cylinder, 150 PS 1.5-litre four-cylinder and 197 PS 2.0-litre four-cylinder units. Insiders expect the next-gen Skoda Octavia RS with an engine producing 292 PS and 380 Nm of torque.
Diesel engines will have maximum power outputs of 95 PS, 122 PS, 163 PS and 190 PS. 48-volt mild-hybrid tech is planned, which delivers 10 kW (13.40 hp) and 55 Nm of torque. A plug-in hybrid powertrain is also planned, which would combine a 150 PS 1.5-litre petrol engine and a 75 kW (100.54 hp) electric motor to develop 252 PS and 590 Nm of torque.
[Source: Auto Bild]