Update: The 2019 Mercedes GLC had made its world debut at the 2019 Geneva Motor Show. Gallery at the end of the story updated with live images of the facelifted model.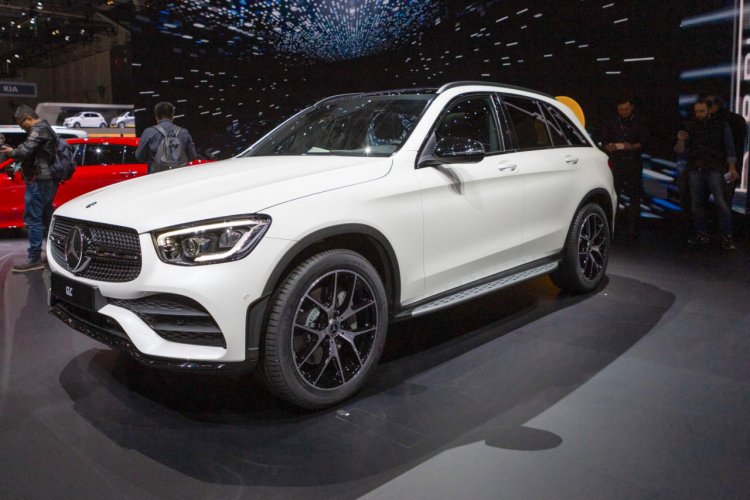 2 March 2019 -
The Mercedes GLC, which arrived in June 2018, has received a facelift. Here's a comparison between the original and facelifted models.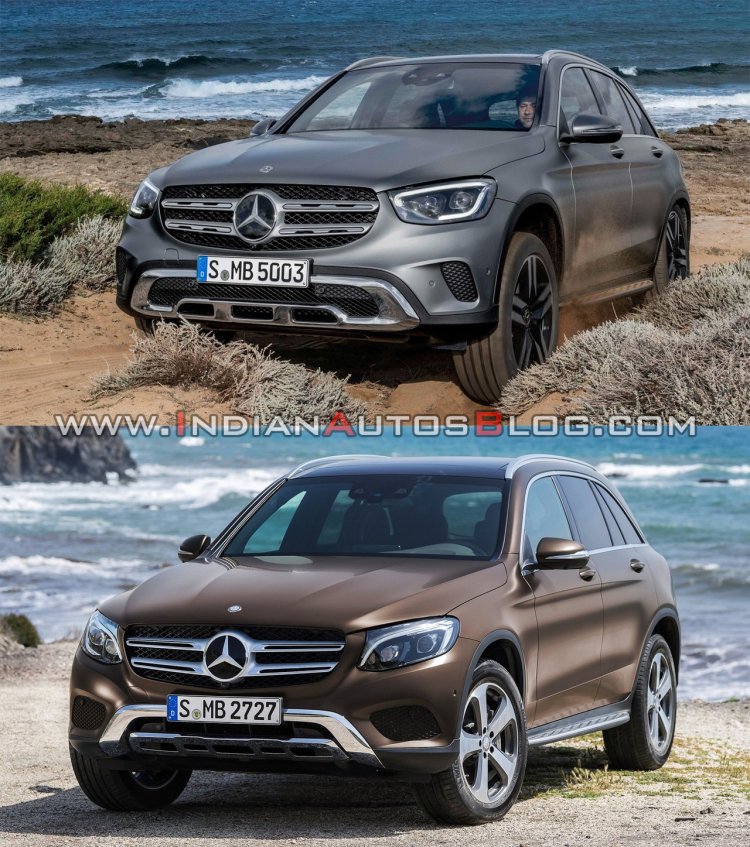 The Mercedes GLC was already quite a looker in its original form. With the facelift, it has received new headlamps that are smaller and not as strongly swept back. Between the new headlamps, there's a new radiator grille with dynamically shaped louvres and diamond lattice. The bumper design, too, is new, although not substantially different in design.
At the rear, the Mercedes GLC shows off its off-road character more strongly now, with new, squarish light signature in the aggressive tail lamps and the revised bumper and exhaust tips. Moving to the interior, one of the most important advancements is the 10.25-inch MBUX infotainment system that responds to "Hey Mercedes" prompt. Moreover, unlike the old display, the new one offers touch sensitivity.
Other highlights include Touch Control buttons on the steering wheel, revised voice control system, a 12.3-inch virtual instrument cluster, the standard-fit keyless-go start function using the turbine-look start-stop button and the option to active driver assistance systems on the central display.
The 2019 Mercedes GLC comes with completely new engines. In the GLC 200 and GLC 300, the M 264 four-cylinder engine replaces the M 274 unit. It features a mild-hybrid system that offers a 10 kW (13.60 PS)/150 Nm boost and allows for a coasting function. As for the diesel option, the OM 654 four-cylinder unit has replaced the OM 651 engine. It powers the GLC 200d, GLC 220d and GLC 300d.
Below is the line-up planned for the launch phase:
GLC 200 4MATIC - 2.0-litre petrol engine (197 PS/280 Nm), electric motor (13.60 PS/150 Nm)
GLC 300 4MATIC - 2.0-litre petrol engine (258 PS/370 Nm), electric motor (13.60 PS/150 Nm)
GLC 200 d 4MATIC - 2.0-litre diesel engine (163 PS/360 Nm)
GLC 220 d 4MATIC - 2.0-litre diesel engine (194 PS/400 Nm)
GLC 300 d 4MATIC - 2.0-litre diesel engine (245 PS/500 Nm)
The mid-cycle refresh has brought Dynamic Body Control suspension with infinitely adjustable dampers for both axles to the Mercedes GLC. The damping for each wheel is controlled individually, in interaction with the engine, transmission and steering characteristics and depending on the driving situation, speed and road condition.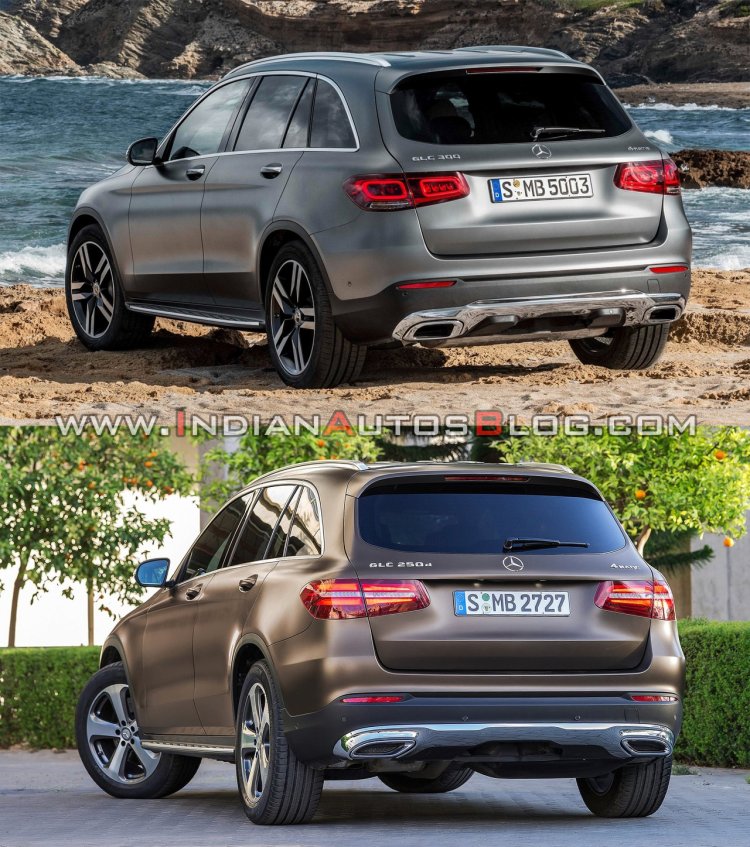 Also See: 2019 Mercedes CLA vs. 2016 Mercedes CLA - Old vs. New
The new Mercedes GLC will have its world premiere at the 2019 Geneva Motor Show (5-17 March). It will hit the first markets in the middle of the year.