Following the launch of the new MINI Countryman in India earlier this month, the 2018 MINI 3-door, 2018 MINI 5-door, and 2018 MINI Convertible were launched in India today. The facelifted models were revealed back in January this year.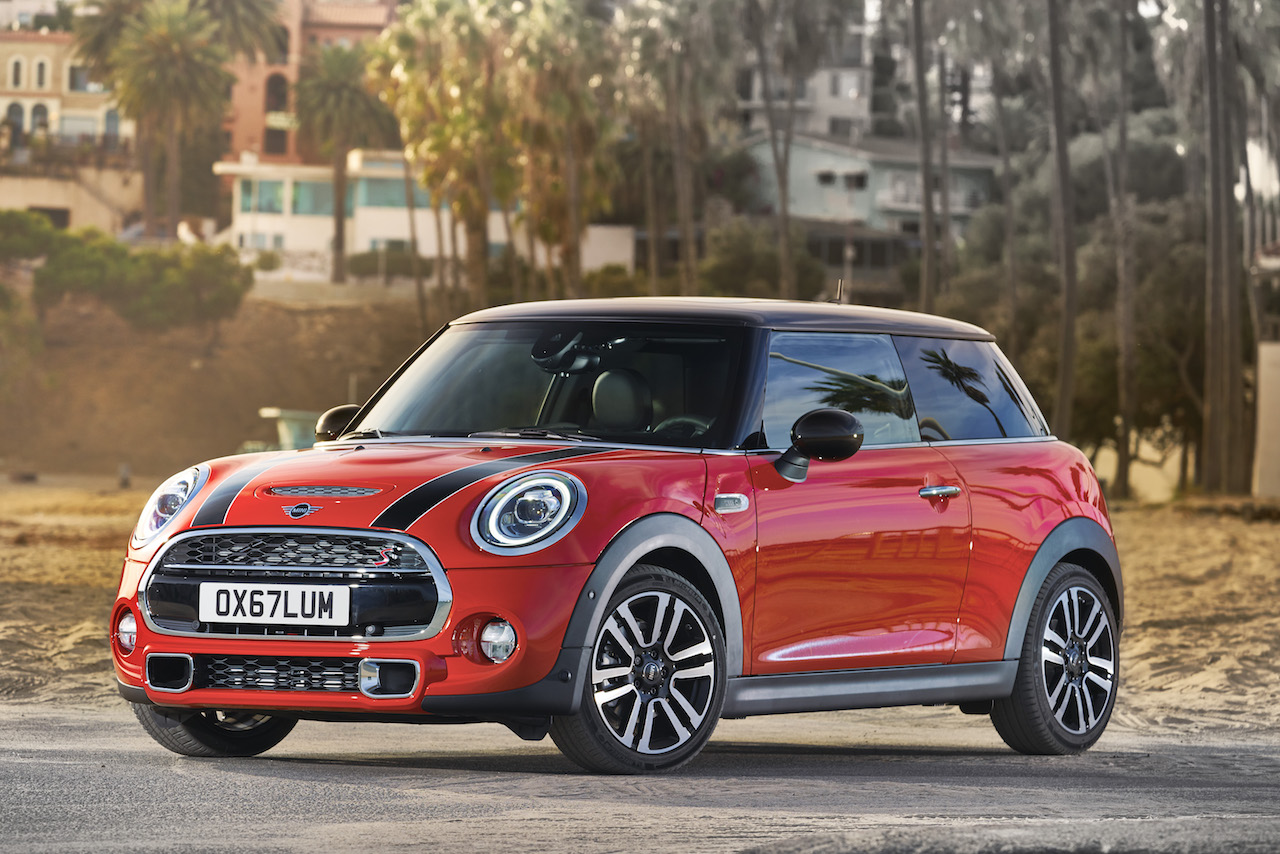 The new MINI Hatch and new MINI Convertible feature subtle design revisions, new equipment and improved engines and transmissions. The updated models carry over the signature circular headlights but in a modified design. As an option, MINI offers adaptive LED headlights with Matrix function for the high beam. The new LED rear lights appear in a Union Jack design to portray the brand's British roots even more strongly.
The 2018 MINI Hatch and 2018 MINI Convertible incorporate the new MINI logo that combines stylistic elements from the early phase of the classic Mini with a future-oriented appearance that focuses on the essentials. The new MINI logo is seen on the bonnet, the tailgate, steering wheel, central instrument display and remote control.
MINI offers some new interior styling options in the updated Hatch and Convertible such as Leather Chester Malt upholstery matched with Malt Brown colour line and Piano Black surface area of the doors and centre console for instance. Buyers now have a new option of a backlit interior surface on the passenger side fascia as well. Called 'MINI Yours Interior Style Piano Black Illuminated', this option features a Union Jack backlit by any of the MINI Excitement Pack's 12 ambient lighting colours selected. The MINI Excitement Pack includes puddle lamps with new MINI logo projection as well.
An audio system with a 6.5-inch circular central display is now standard. As an option, a 6.5-inch touchscreen infotainment system is available. The MINI Wired package option now includes an 8.8-inch touchscreen infotainment system with Touchpad controller, 20 GB internal HDD, Navigation System Professional, MINI Find Mate, MINI Connected XL, 2nd USB interface and telephony with wireless charging. Apple CarPlay support is finally available in the Hatch and Convertible, but it is optional.
The 2018 MINI 3-door Cooper S and 2018 MINI Convertible Cooper S employ a 2.0-litre turbocharged four-cylinder petrol engine that develops 192 PS and 280 Nm of torque. This engine is paired with a new 7-speed Steptronic dual-clutch automatic transmission. A 7-speed Steptronic Sports dual-clutch automatic transmission with shorter gear ratios, a distinctive gear lever, gaiter with red stripes and gearshift paddles is optional.
The 2018 MINI 3-door Cooper D and 2018 MINI 5-door Cooper D are powered by a 1.5-litre turbocharged three-cylinder diesel engine that delivers 114 PS and 270 Nm of torque. MINI mentions no changes for the diesel engine model's transmission, meaning that the 6-speed Steptronic automatic transmission continues as is.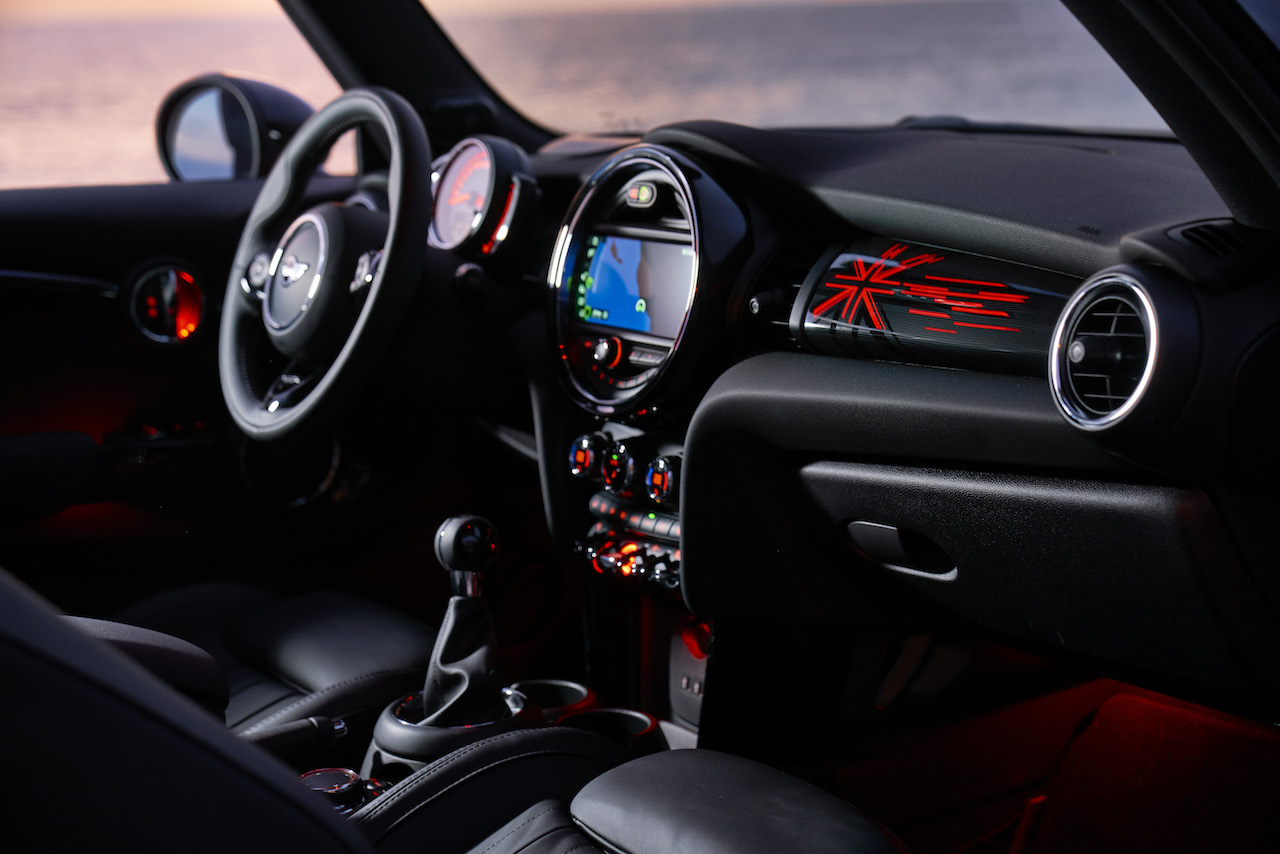 Also Read: MINI Countryman launched in India at INR 34.90 lakhs
The new MINI 3-door, new MINI 5-door and new MINI Convertible will start reaching Indian dealerships in June 2018.
2018 MINI 3-door - Prices*
MINI 3-door Cooper D - INR 29,70,000
MINI 3-door Cooper S - INR 33,20,000
2018 MINI 5-door - Price*
MINI 5-door Cooper D - INR 35,00,000
2018 MINI Convertible - Price*
MINI Convertible Cooper S - INR 37,10,000
*Ex-showroom, effective June 2018
2018 MINI 3-door (facelift) - Image Gallery