May debut at 2017 NAIAS in Detroit.
The current, fourth generation Lexus LS is over a decade old now. According to a report from Lexus Enthusiast, the fifth generation 2018 Lexus LS will debut in early 2017. The Lexus-centered blog is speculating the debut timeline from the May 2017 on-sale date given by Mag-X alongside their rendering of the all-new model. A Detroit Auto Show premiere is highly likely, given that the very first LS as well as the current LS debuted at the North American International Auto Show in Detroit.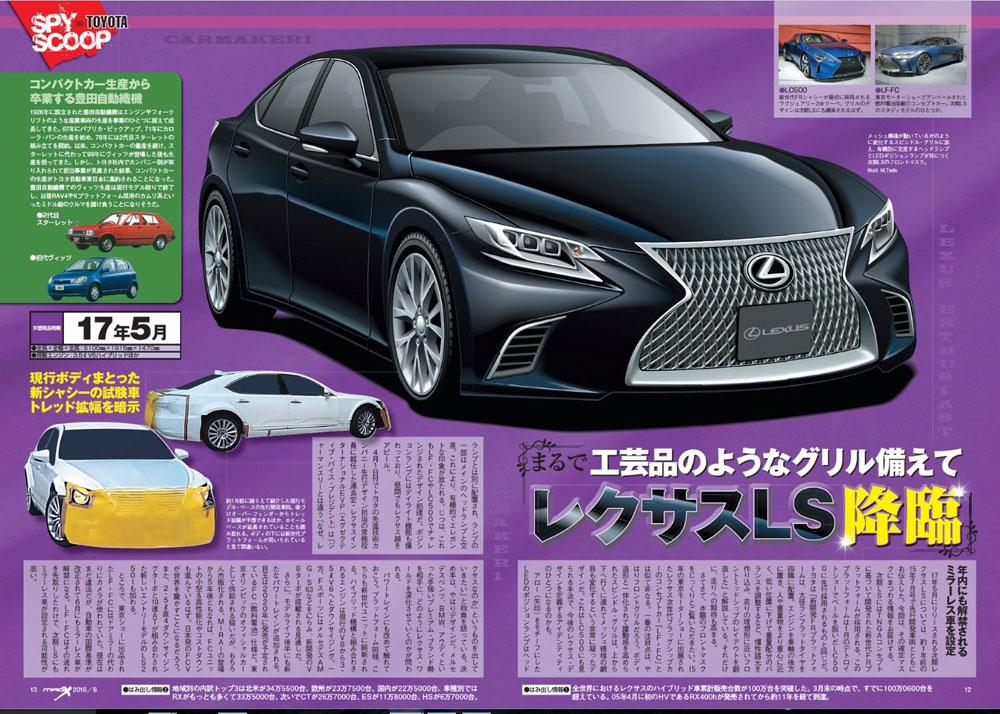 While the on-sale date may appear a little too unrealistic due to the short gap between the debut and dealership arrival of the car, the rendering by the Japanese publication does seemingly give a proper glimpse of the next-gen Lexus LS in terms of design. The all-new LS should be inspired by Lexus LF-FC concept that debuted at the 2015 Tokyo Motor Show and may have cues borrowed from the Lexus LC grand tourer.
Not much is known firmly about the of the next-gen Lexus LS, but it will most certainly be a rear-wheel drive sedan. Like the Lexus LC, it may be based on a new rear-wheel drive platform which would be a part of the new corporate global architecture for luxury vehicles (GA-L). Like now, all-wheel drive drivetrain configuration and a long-wheelbase version should be available. Earlier this year, a report citing Mark Templin, Executive Vice President at Lexus International, said that the interior of the all-new LS will be unlike any Lexus before, and its pricing (in USA) will be below the BMW 6 Series.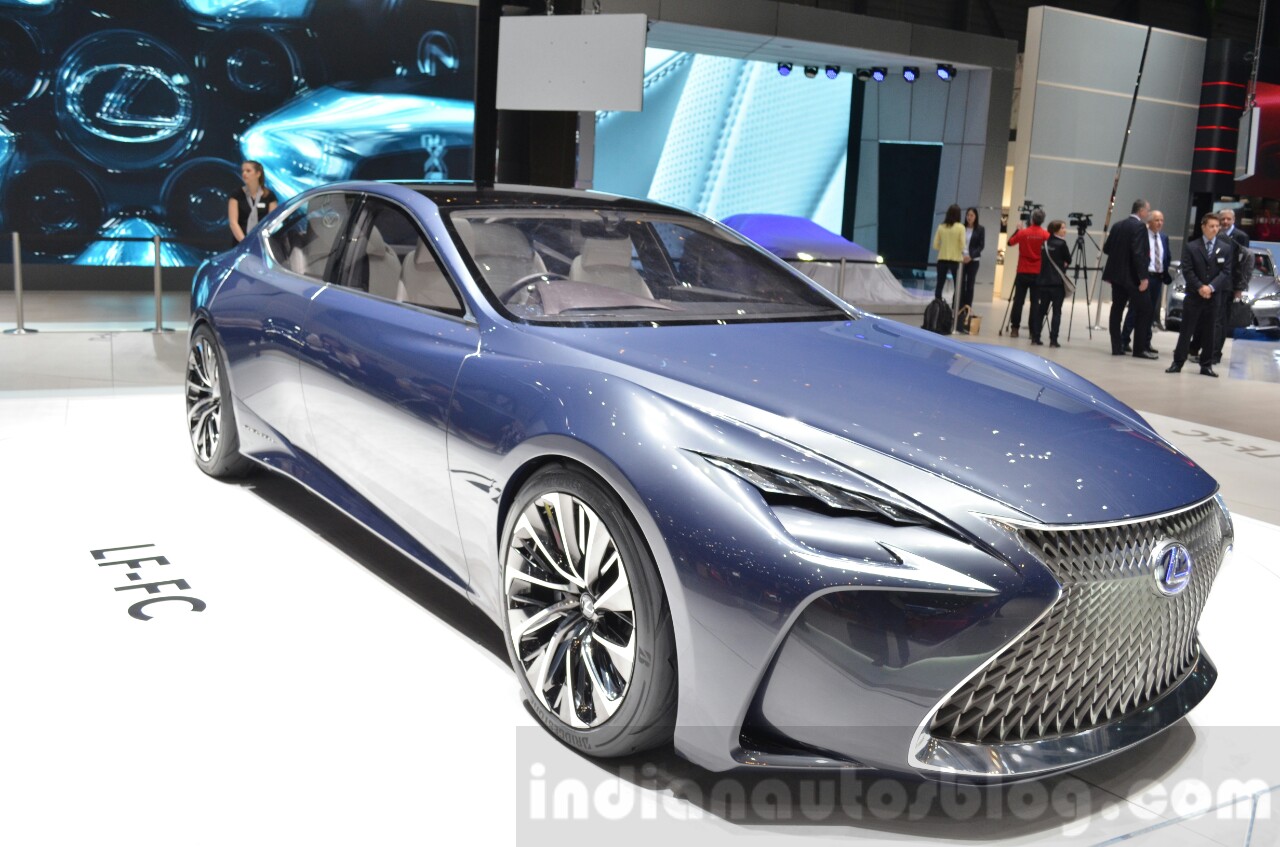 Also Read: Lexus CT 2017 to be based on TNGA platform
Earlier reports have said that the new generation LS will be offered with V8 petrol and V8 petrol-electric hybrid powertrain options. While no specific details are available about the model range yet, Toyota Motor did file for 'Lexus LS500' and 'Lexus LS500h' trademarks last year, suggesting the introduction of two new models (one petrol and one petrol-electric hybrid).
[Source: Lexus Enthusiast]