Dacia has unveiled the all-new 2018 Dacia Duster (2018 Renault Duster) in Europe ahead of its IAA 2017 public debut. Here's how it compares with the 2014 Dacia Duster.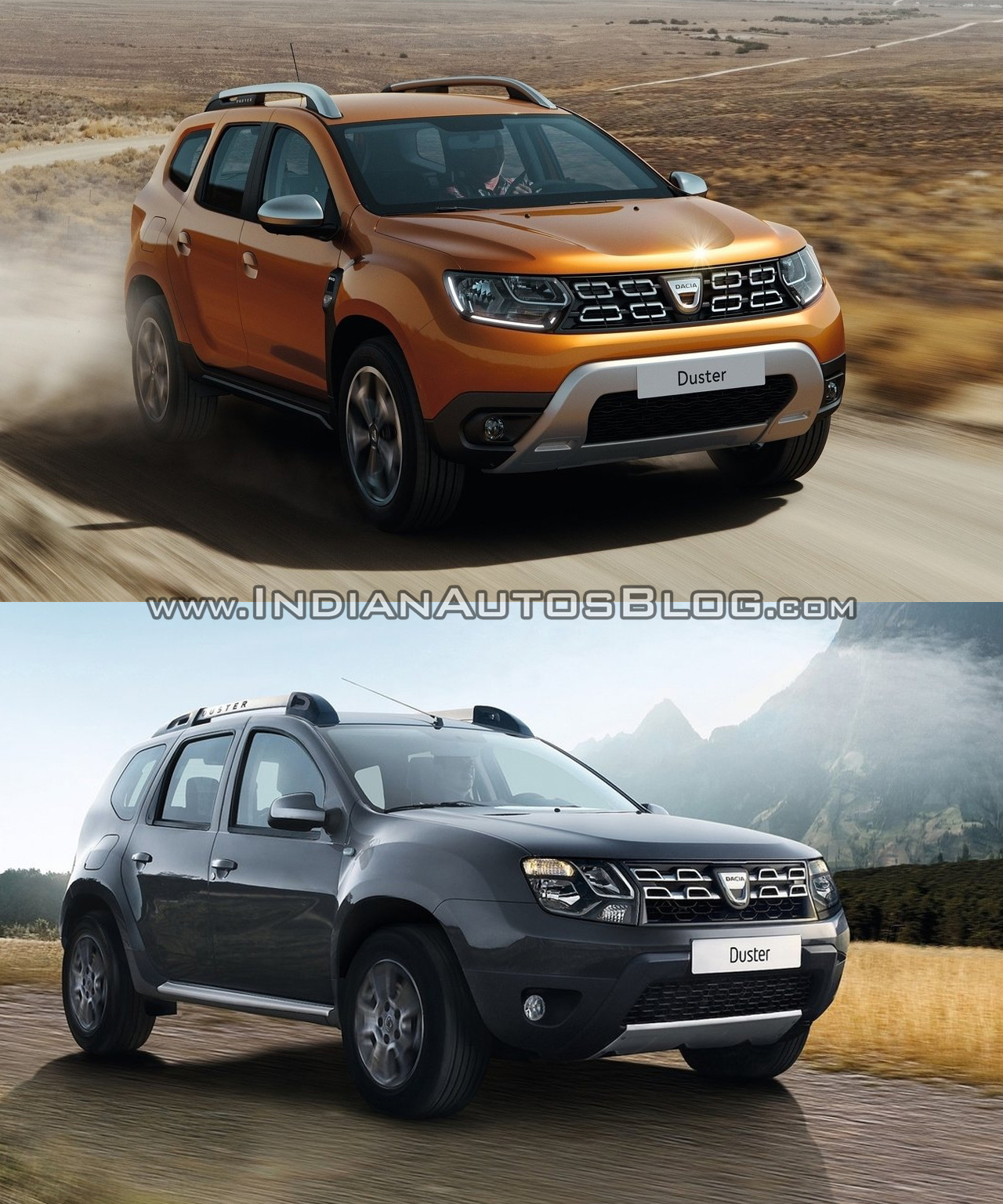 The first generation Dacia Duster was Dacia's first SUV. While it definitely shook the entry-level SUV space with its exceptionally low pricing, its design was very basic and the "low-cost" factor was quite apparent right at the first look. For its second generation, the Duster has matured with a more contemporary design at the front and rear and a slew of other small tweaks. Dacia wanted to keep the Duster instantly recognizable post redesign, and so, it has gone for the evolutionary approach.
At the front, the 2018 Dacia Duster has wider headlamps divided into three sections and including LED daytime running lights, redesigned grille layout, larger Dacia logo, prominent skid plate in satin-chrome-finish and resculpted bonnet with new crease lines.
The designers have raised the Dacia Duster's belt line, stretched the windscreen 100 mm forward and pushed the C-pillar further inward. 17-inch wheels have replaced 16-inch wheels. The more steeply raked windscreen, sleeker greenhouse and bigger wheels make the SUV look sportier now. At the rear, the backglass and tailgate are shorter in height, creating space for the more imposing bumper with satin-chrome-finish rear skid plate. Squarish tail lamps reminiscent of the Jeep Renegade have replaced the vertical tail lamps. The fog light and reverse light are below the reflectors in the bumper.
Like the first-gen Dacia Duster, the second-gen Dacia Duster is based on the robust Logan/B0 platform. Dacia may have given the platform some upgrades for the second-gen model, but it is yet to release the details. The old (Renault/Dacia) Duster is available with a variety engines, including 1.2-litre TCe petrol, 1.6-litre 16V petrol, 2.0-litre 16V petrol and 1.5-litre dCi diesel.
The 2018 Dacia Duster's specifications aren't available yet. However, from the petrol engines of the old model, the 1.2-litre TCe unit will certainly continue. As for the 1.5-litre dCi diesel engine, some reports say that a 1.6-litre dCi diesel engine will replace it, while others say it will continue with some tweaks.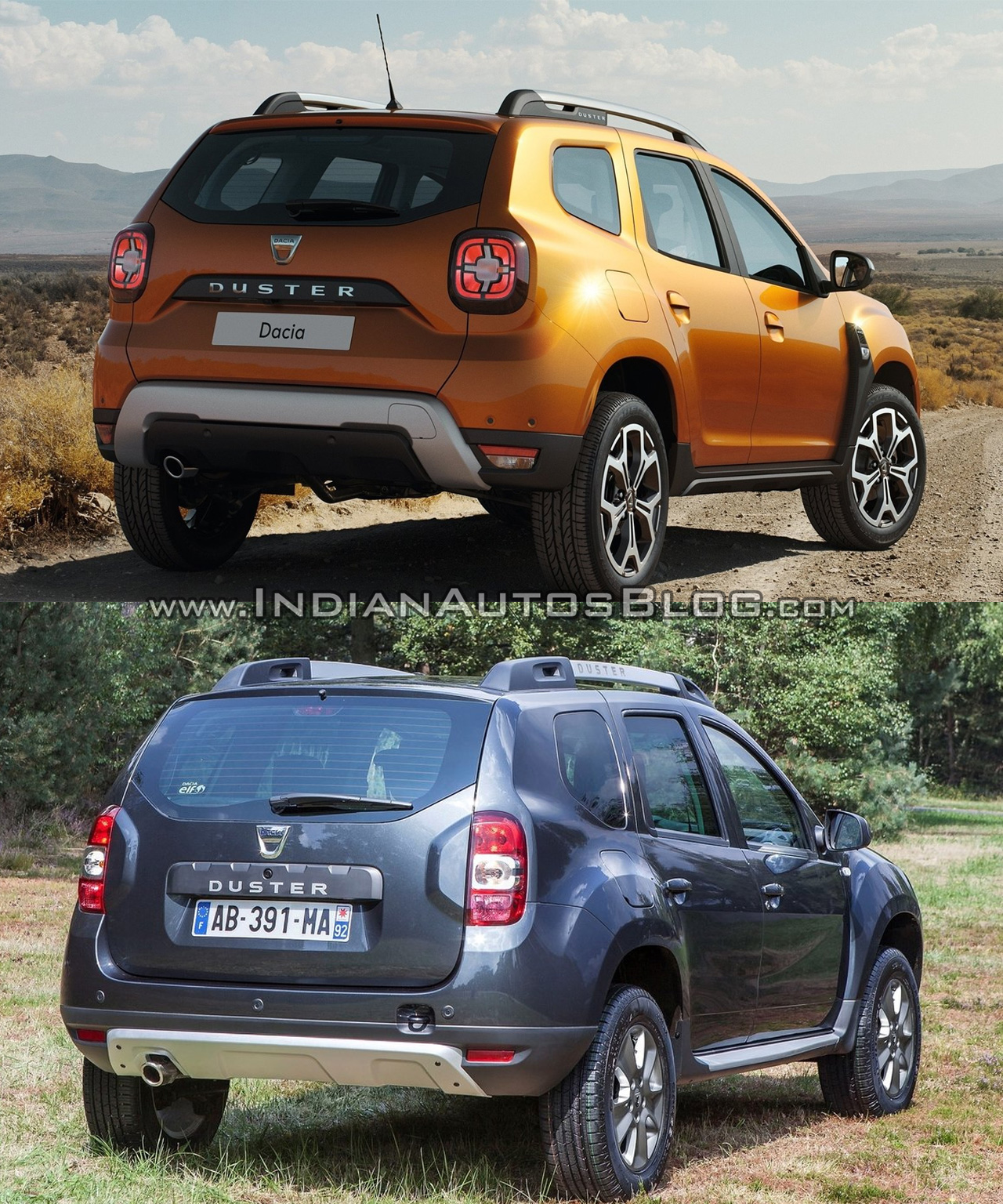 Also See: 2018 Dacia Duster (2018 Renault Duster) – In 12 Live photos
Dacia will likely release the second-gen Dacia Duster in Europe later this year. Its deliveries in first markets could commence by the year-end or in early 2018. UK launch of the all-new Duster will take place in spring 2018, while India will have to wait until H1 2019 for its Renault-badged version.