Audi's flagship sedan takes centre stage the 2017 Frankfurt Auto Show. The 2018 Audi A8 broke cover at the Audi Summit back in July. It goes on sale in Germany by late fall 2017.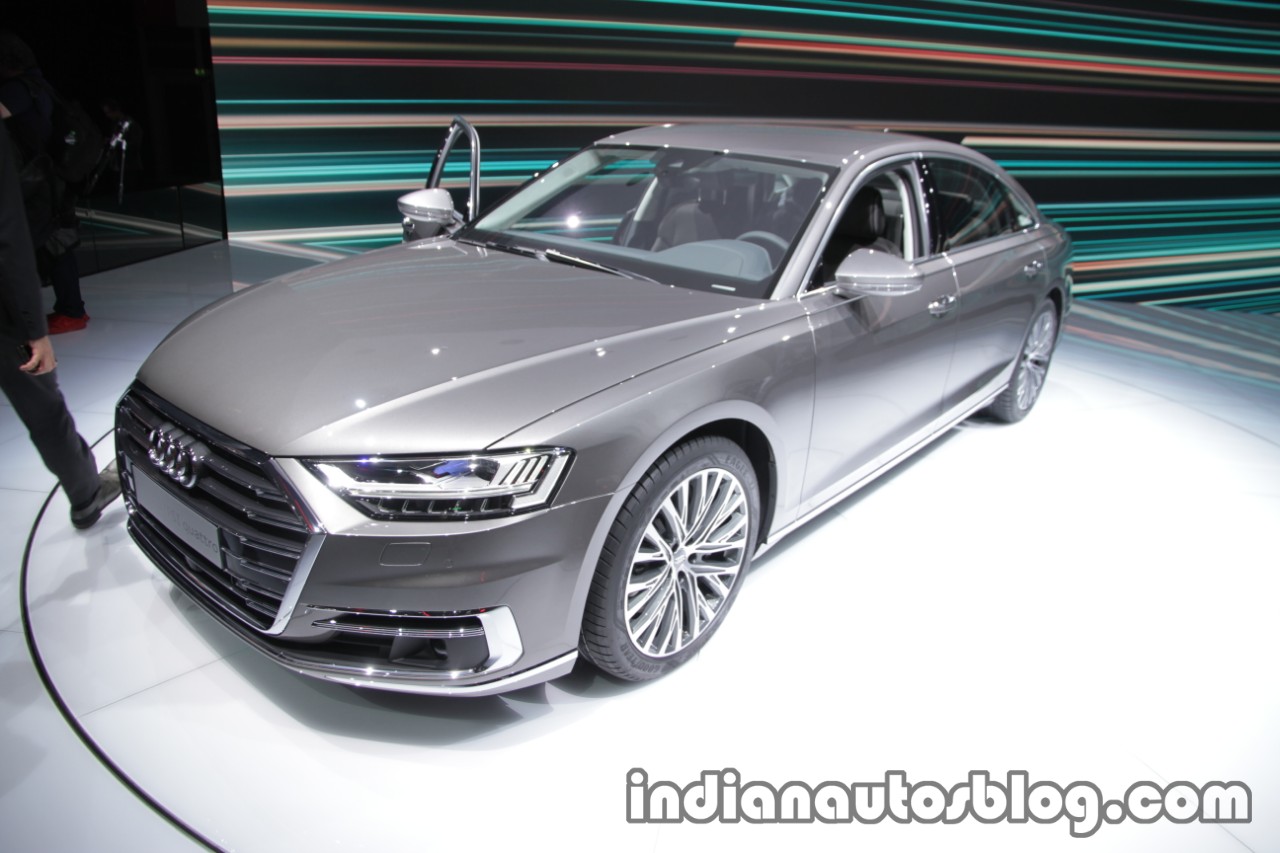 The design of the new Audi A8 is an evolution of the Prologue concept and shows the direction future Audi models will adopt. The upright Singleframe grille is surrounded by full LED Matrix headlights. At the back, the car gets LED light strip combined with OLED technology. The standard version of the A8 is 5.17 m long while the long wheelbase Audi A8 L extends the length by 13 cm.
Keeping pace with the digital age, the cabin of the Audi A8 does away with the rotary push button and touchpad of the predecessor model. At the centre of the instrument panel is a 10.1-inch touchscreen display which, when off, blends almost invisibly into the high-gloss black surround thanks to its black-panel look. The optional relaxation seat in the 2018 Audi A8 L comes with four different adjustment options and a footrest.
All in all, the 2018 Audi A8 features as many as 41 driver assistance functions. One of the highlights is the autonomous driving technology.  A notable automated driving feature is the Audi AI traffic jam pilot. It takes charge of the car in slow moving traffic at up to 60 km/h on freeways with a physical barrier separating the two carriageways. The car takes care of starting, accelerating, steering and braking enabling the driver to take his/her hands off the steering wheel completely.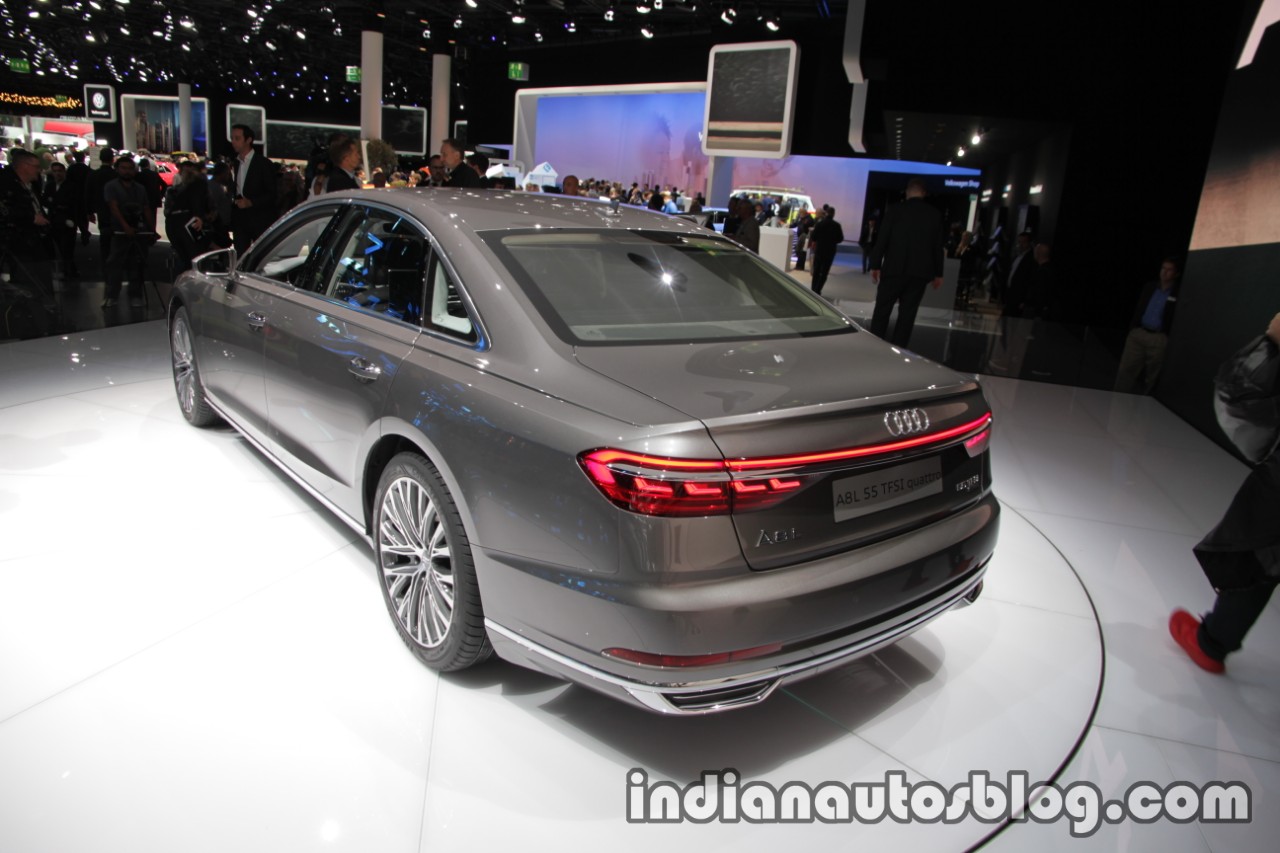 Also Read - Audi A8: Old vs New
The new A8 offers buyers five engine options to choose from. These include a 340 hp 3.0 L V6 petrol, 286 hp 3.0 V6 diesel and eight cylinder 460 hp 4.0 L petrol and 435 hp 4.0 L diesel engines. The flagship Audi A8L will come with a 6.0 L W12 power unit. All engines operate in conjunction with a 48 v electric mild hybrid system that enables the car to coast with the engine switched off, and to restart smoothly. It also has an extended start/stop function and an energy recovery output of up to 12 kW. Audi will also introduce the A8 L e-tron Quattro plug-in hybrid to the lineup at a later date.