Reported to launch in 2017.
The fourth-generation Audi A8 is reportedly set to arrive in 2017 as the brand's first vehicle with autonomous driving technology. A new report from Auto Bild reveals several details about this next-gen flagship sedan.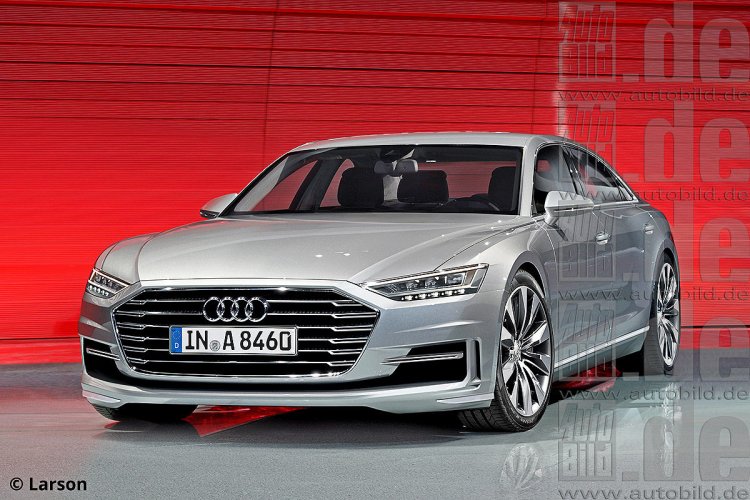 The report says that the assisted piloted driving feature will work with a network of multiple cameras, and a number of radar, laser and ultrasonic sensors. An efficiency assistant synced with a navigation system will provide anticipatory driving recommendations based on current traffic situation, allowing fuel savings of up to 10%, adds the report. The all-new A8 will also feature the latest iteration of the Audi virtual cockpit that debuted on the Audi TT last year, a multi-functional tablet Audi and various touch-sensitive surfaces that will replace the current MMI system.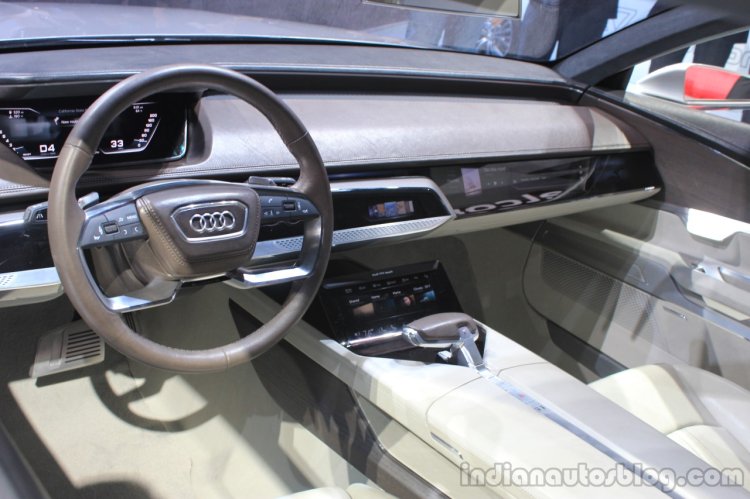 A new V6 TDI diesel engine will be offered, which will produce 286 hp and 620 Nm of torque, and for enhanced efficiency and reduced CO2 emissions all diesel engines will be equipped with a electrically driven turbocharger, suggests the report. The current 6.3-litre W12 petrol engine will be phased out for a revised, 6.0-litre W12 petrol engine that produces 585 PS (577 hp) and 800 Nm of torque. Quattro all-wheel drive system will be standard and power will be sent to the wheels via an optimized 8-speed automatic transmission.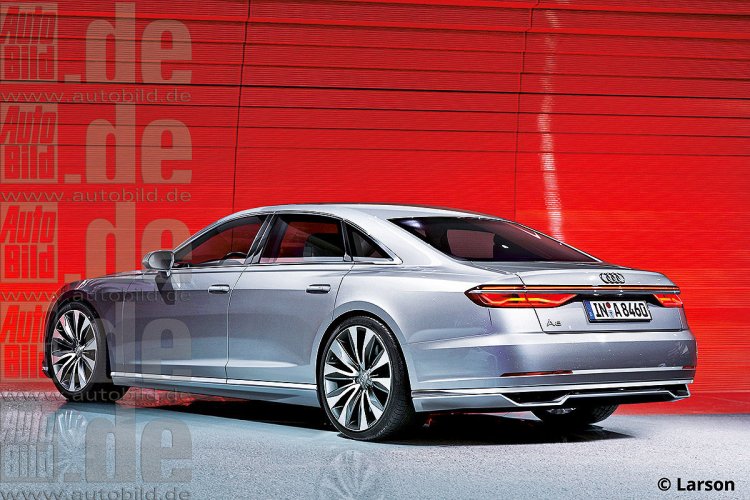 Also Read: Audi Q7 e-tron Quattro presented in Geneva
Auto Bild claims that the S8 model will continue to be offered, with a 4.0-litre V8 engine with power outputs of 580 PS (572 PS) and 800 Nm of torque.
[Source: Auto Bild]