To be inspired by the Audi Prologue concept.
When Audi's design chief Marc Lichte mentioned that future production models from the German car maker will be inspired by the Prologue concept, he meant it. A report now confirms that the next generation A6 will not just feature a design that will differentiate it from the upcoming versions of A7 and A8, it will take cues from the Los Angeles Auto Show star, the Prologue concept.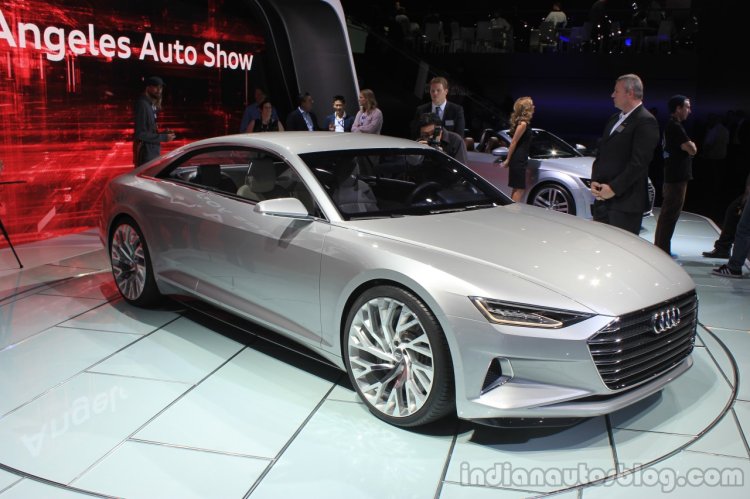 According to Autocar, the above mentioned models (the A6, the A7, and the A8) were designed side-by-side so as to make sure they have enough distinctive elements. While the new A8 is expected to arrive in 2016 and the A7 a year later, the A6 will be launched in the markets abroad in 2017. Also read: 2016 Audi Q7 vs old Audi Q7 - New vs Old
It will be based on the second generation MLB platform (which underpins the new 2016 Audi Q7), and will compete against the next versions of the BMW 5 series, Mercedes Benz E Class, and Jaguar XF. BMW's next generation 5 series (G30) and the Mercedes Benz E Class (W213) have already been spotted testing while the XF (which will feature an XE-like design) is expected to be out next year.
Competitors: BMW 5 series, Mercedes Benz E Class, Jaguar XF
Launch date: 2017 (Europe)
Expected price: INR 45-55 lakhs
[Source: Autocar]