Mar 19, 2017 - 2:21pm IST
Filed under Hyundai, Car Reviews, Hyundai Grand i10
2017 Hyundai Grand i10 1.2 Diesel - First Drive Review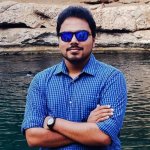 Aravind Jayachandran, It goes without saying that I'm a huge petrolhead and can apparently convert all my driving emotions into words you can read.
New 1.2L 3-cyl diesel makes it peppier and a better mile muncher than ever before.
Hyundai is on a roll in the Indian market, having successfully cultivated a premium image thanks to the quality of construction in its products while being competitively priced. With a decent sales and service network, as well as a roster of products that have helped them win three ICOTYs in a row this decade, Hyundai is the only manufacturer in India that can hold a candle next to Maruti Suzuki.
Even though the portfolio starts from the Eon hatchback, the Grand i10 is Hyundai's best-selling car as it appeals to buyers with good cabin space, practicality, build and perceived quality, and offering a fuel-efficient range of engines. However, it has been well over three years since Hyundai introduced the Grand i10 in India, so it has lost that new car appeal. There are lakhs of Grand i10s on the roads, and rumours of a new Swift arriving within less than a year are circulating, so a facelift was a bit overdue.
We got our first look at the design changes when Hyundai unveiled the Euro-spec i10 at the 2016 Paris Motor Show. On top of the changes, Hyundai India has made minor adjustments to differentiate the Grand i10 from its European cousin and launched it last month at INR 4.58 Lakhs (ex-showroom). Here is our first drive review of the new 2017 Hyundai Grand i10 (facelift).
Of all the cars in the portfolio, the Grand i10 is the first Hyundai in India to feature the 'Cascading grille' - Hyundai's newest design face. It takes up a major portion of the bumper and adds a bit more aggression to the front fascia. The bumper has also been redesigned to incorporate new boomerang-shaped fog lamp enclosures with LED DRL strips and inlets for the 'air curtain' feature.
The design changes up front have lent the Grand i10 a wider, meaner stance than before, although we wish it had the round LED DRLs from Euro-spec i10, rather than the LED strips that look aftermarket. At the side, the only change is the set of alloy rims in the top-end Asta grade we reviewed, which are now 15-inch diamond cut rims. The design is kind of similar to the ones in the Elite i20, but we appreciate the wheel upsize and sportier design any day; it complements the sporty facelift that Hyundai has worked on.
Stepping to its posterior, your eyes would immediately be directed to the bumper-wide black plastic cladding that houses two round reflectors and the number plate. To me, it looks a bit odd and doesn't match with the changes Hyundai has made in other areas, but there are folks who like the new bumper design as it gives a bolder look to the rear-end.
One of my favourite aspects about the Hyundai Grand i10 is its interior. Space, build quality and choice materials used make it feel like a car more expensive than it actually is, even more so in the Asta grade. Its build quality is still the benchmark in its segment, and can even put some bigger, more expensive cars to shame. The space for occupants is fairly decent, although a third passenger will be squished in the middle of its rear bench seat. The Grand i10 is, surprisingly, still the only hatchback in its segment to equip HVAC vents at the back.
The design is largely identical to its predecessor, save for the centre console, which has been tweaked to house a 7-inch AV touchscreen system. Exclusive to the Sportz(O) and Asta grades, the 7-inch system lacks GPS-guided navigation, but makes up for Apple CarPlay and Android Auto connectivity. Like the system in Hyundai's other cars, the one in Grand i10 is smooth, responsive and supports multi-touch gestures in Android Auto.
Other new features in the Grand i10 Asta are an automatic climate control with temperature readouts (identical to Xcent's unit), voice command button in the steering wheel to holler Siri (Apple CarPlay) or Google Now (Android Auto) and a rear-parking camera with static guide lines. However, I still don't understand why there is no speed-sensing auto door lock in the top-end Asta variant, let alone the lower grades.
While most manufacturers roll out mid-cycle facelifts with just cosmetic and equipment upgrades, Hyundai went ahead and plonked a new engine in the Grand i10 facelift's diesel variant. This is simply Hyundai answering the calls for more power from the Grand i10's diesel variant by upsizing the engine displacement to 1.2L. The result is an increase of 4 PS power and 30 Nm of torque, now producing 75 PS and 190 Nm of torque.
If you are acquainted with previous Grand i10 diesel, the differences will be noticeable. It already feels peppier and eager to climb speeds, while refinement levels are still as good as the outgoing model. Like the 1.1L, there is minimal turbo lag, with torque linearly distributed across the rev range, which feels more exhilarating in the new Grand i10 1.2D. In gear accelerations are also faster than before, thus making quick overtakes effortless.
Even on highways, the Grand i10's 3-cyl diesel engine doesn't feel overworked at speeds over 120 km/h. It is a better mile muncher than the previous car, and further improves the all-round appeal of the Grand i10. Transmission duties are taken up by the same 5-speed manual gearbox, which is still a delight to work with.
As for ride quality and handling, the suspension tuning is more or less the same as its predecessor. At low speeds, it has a soft characteristic, so it quietly soaks up thuds from common potholes and broken roads. At high speeds, there's a subtle firmness to the ride, which makes it feel planted even at speeds excess of 120 km/h, keeping your faith on the car intact.
Verdict:
Given that there is a shift in demand to petrol power in compact hatchbacks and the 2020 deadline for all cars to comply BSVI emission norms, manufacturers are considering stopping investment on diesel power for compact hatchbacks, due to the high cost of components required for a diesel powertrain to meet the new norms. So the new Grand i10 1.2D could very well be one of the last diesel compact hatchbacks in the Indian market.
What a shame really, because the engine upgrade has given it the punch that was lacking in its predecessor, while not compromising too much on fuel efficiency. If you are on the lookout for a compact diesel hatchback to serve as your city runabout and highway eater, we would not mind recommending the new Hyundai Grand i10. The NVH levels are acceptable for a 3-cyl diesel hatchback, there's a good amount of torque to boot for quick accelerations and can sip fuel like a tiny squirrel when you're easy on the throttle.
Of course, if the diesel variant's future in the market has fazed you, there's still the more popular 1.2 petrol option, which we would also recommend if your preferences are simply comfort, build quality and list of equipment. Thanks to the upgrades Hyundai made to the exterior and interior, the new Grand i10 has just become a bit more desirable than it already is.
2017 Hyundai Grand i10 - Image Gallery
2017 Hyundai Grand i10 - Image Gallery