Will be mainly targeted at USA and China.
An array of new crossovers are planned to be launched by the Volkswagen Group in different segments, and a seven-seat edition of the second generation 2016 VW Tiguan will be launched this year. The vehicle has been officially confirmed to be built at the Puebla plant in Mexico starting end-2016, with a capacity of 500 units per day.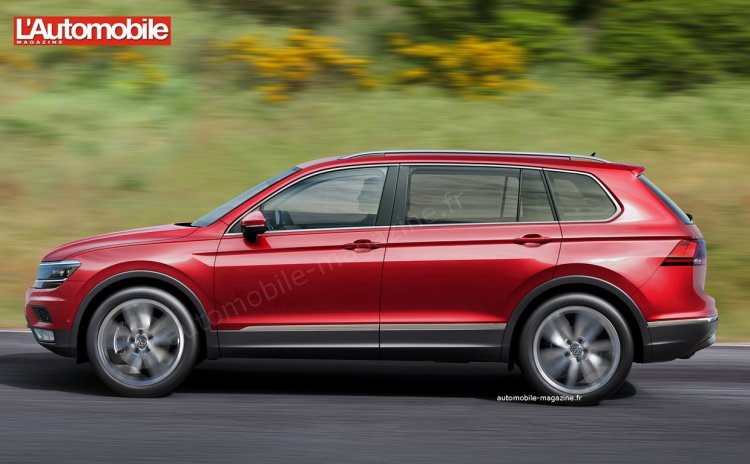 The Tiguan XL shouldn't be radically different from the Tiguan, given that it would be simply an extended version with extra seats. With that thought, a rendering from L'Automobile underlines the two main changes - bigger rear passenger door and quarter glass. The company may give it a slightly different styling, as it is a more premium offering.
The VW Tiguan XL will likely be offered with the same turbocharged TSI petrol and TDI diesel engines as the VW Tiguan, with displacements starting from 1.6-litre and going up to 2.0-litre. In North America though, the 1.6-litre engine most likely won't be offered.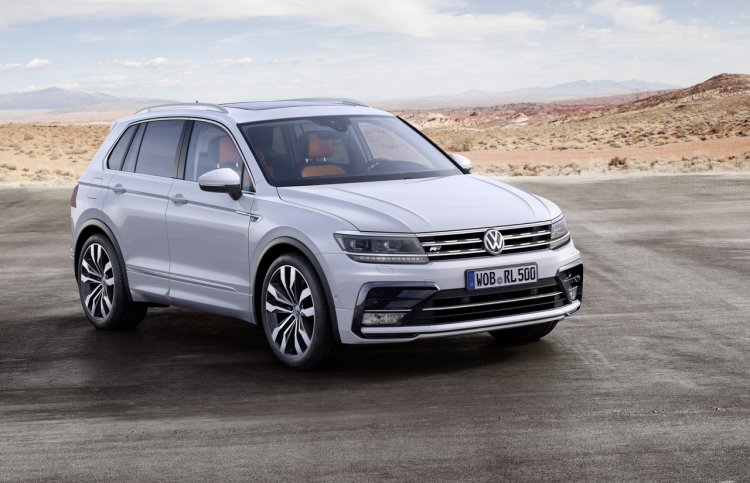 Also Read: Next-gen 2017 VW Golf GTI could get a 286 hp 2.0L engine
The VW Tiguan XL will be of very high significance in the U.S. market, where there's high demand for 7-seat crossovers. China will perhaps be the biggest market for the Tiguan XL, while the car could get the Indian operations prepared to fight the Toyota Fortuner.
[Image Source: L'Automobile]