Expected to be introduced in 2017.
Just days after the 2017 VW Golf (facelift) and VW Teramont showed up prematurely, another future Volkswagen model has leaked online - the 2017 VW CC. The second generation VW CC's exterior has been revealed in what appears to be official drawings.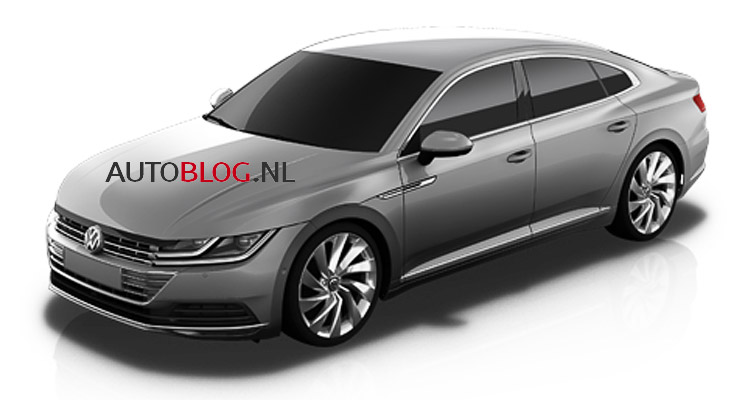 As expected, the second generation VW CC will evolve from the VW Sport Coupe Concept GTE that was introduced at the 2015 Geneva Motor Show. Underpinned by a stretched version of the front-wheel drive MQB platform that forms basis for the eighth generation VW Passat (B8), the new coupe-styled mid-size saloon will be the company's new flagship saloon in the U.S. and many other global markets, excluding China of course, where full-size VW Phideon claims the spot.
The VW CC was originally named VW Passat CC, but the 'Passat' branding was ditched in a move to differentiate the model from the regular saloon it's based on. It has been reported that the car seen in leaked images may not be named VW CC in order to have no relation with the slow-selling current model and start things afresh.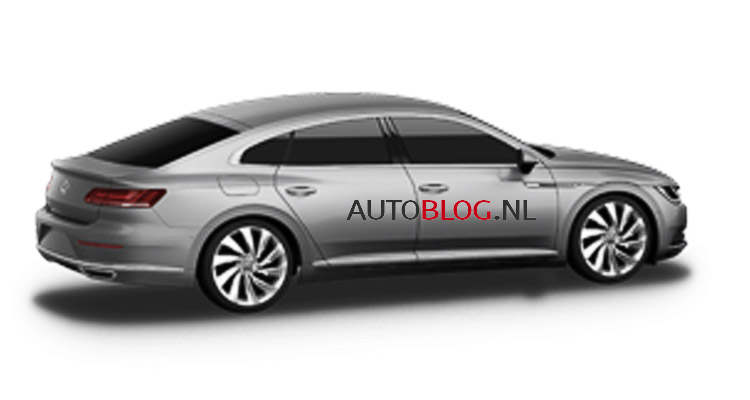 Also Read: VW Amarok-based 7-seat SUV confirmed
The VW Sport Coupe Concept GTE sports a 279 kW (380 PS) plug-in hybrid powertrain which comprises a V6 TSI petrol engine and two electric motors. For the next-gen VW CC though, the powertrain will be borrowed from the India-bound VW Passat GTE: a plug-in hybrid powertrain which consists of a 1.4-litre TSI petrol engine and an electric motor. To gain volumes for the car and give it a justifiable entry-level price, 2.0-litre TSI petrol and 2.0-litre TDI diesel engines could be offered as well.
[Image Source: Autoblog.nl]