To launch on December 26, bookings currently open.
Suzuki Japan has released a teaser of the upcoming 2017 Suzuki Spacia Custom Z, revealing the front-end on a dedicated website. It is confirmed to launch in Japan on December 26, and bookings are being accepted.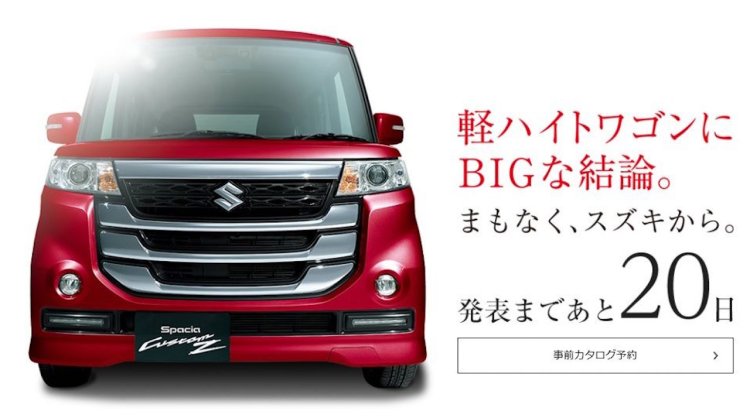 Other than offering a look at its face, Suzuki hasn't revealed any details on the Wagon R-based Spacia Custom Z. Unlike the Spacia Custom, the Custom Z features smaller projector headlamps, a large black mesh grille with three bold chrome bars and chrome garnish on the upper portion and round fog lamps sitting above horizontally-placed LED strips. The Spacia Custom Z comes in seven colours and three dual tone color options.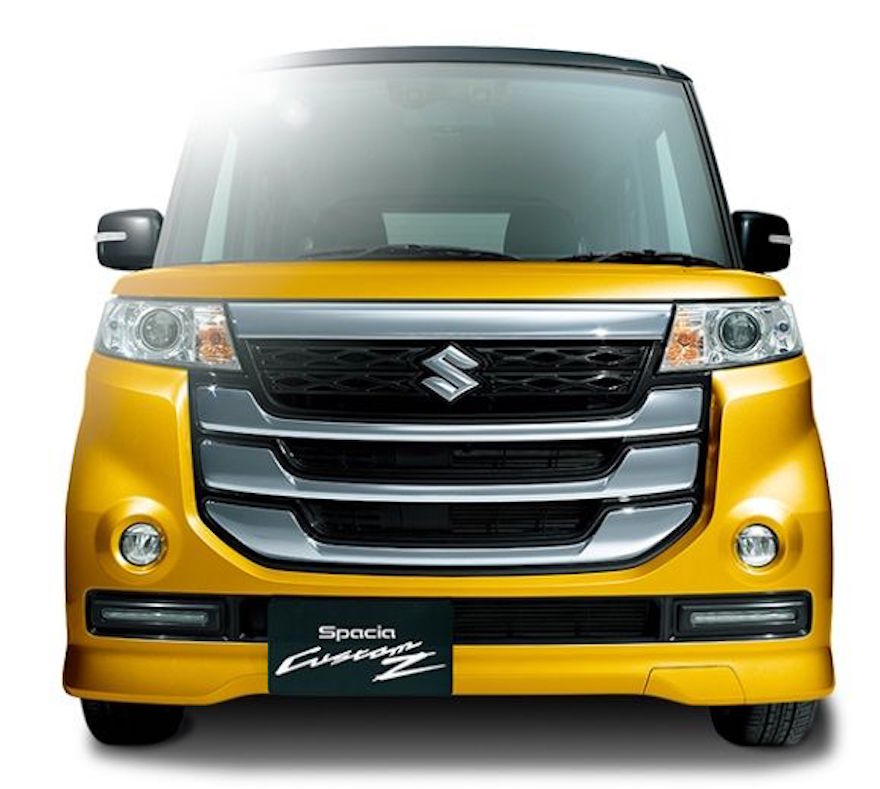 As the Spacia series is a kei car, the Spacia Custom Z will pack a R06A 660cc engine paired with a CVT, which is likely to be a turbocharged unit that produces 64 hp output. Apart from a standard front-wheel-drive, the Spacia Custom Z can be had with a 4WD system and according to the brochure. Suzuki will reveal more details as well as its JC08 fuel efficiency on the Custom Z's launch date.