Will go on sale in March 2017.
The fifth-gen Mercedes E-Class (W213) range has been expanded with two new high-performance variants - the Mercedes-AMG E 63 4MATIC+ and Mercedes-AMG E 63 S 4MATIC+. Billed as the most powerful E-Class ever, the E 63 S 4MATIC+ will world premiere at the 2016 LA Auto Show next month in a limited-run "Edition 1" model that will be sold for around a year after the car's market launch.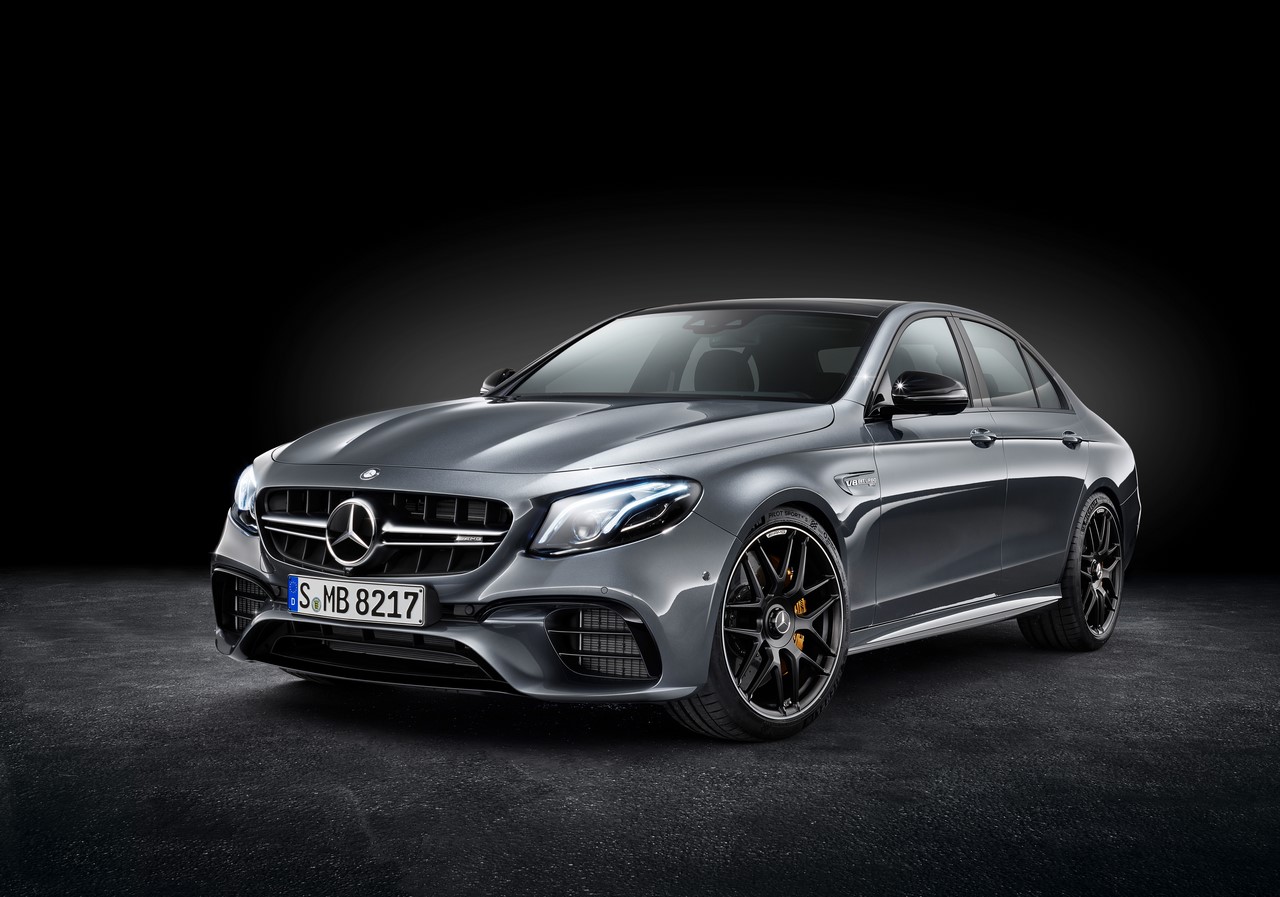 The 2017 Mercedes-AMG E 63 4MATIC+ and 2017 Mercedes-AMG E 63 S 4MATIC+ pack a 4.0-litre twin turbocharged V8 petrol engine that sends power to the wheels via the 9-speed AMG SPEEDSHIFT MCT sports transmission. In the E 63 4MATIC+, this motor delivers 420 kW (571 hp) and 750 Nm of torque, while in the E 63 S 4MATIC+, these figures move up to 450 kW (612 hp) and 850 Nm respectively.
The high-performance variants feature the newly engineered AMG Performance 4MATIC+ permanent all-wheel drive system. For the first time, torque distribution is fully variable. In the E 63 S 4MATIC+, there's a drift mode that can be activated in the "Race" drive program, but the ESP needs to be deactivated and the transmission needs to in manual mode. The car becomes a rear-wheel drive vehicle in this mode.
The 2017 Mercedes E 63 4MATIC+ can sprint from 0-100 km/h in just 3.5 seconds, while the more powerful 2017 Mercedes E 63 S 4MATIC+ can do the same a tad quicker, in 3.4 seconds. The acceleration is notably quicker (up to 1.2 seconds) compared to the E 43 4MATIC variant, but all three cars max out at the same electronically limited speed - 250 km/h.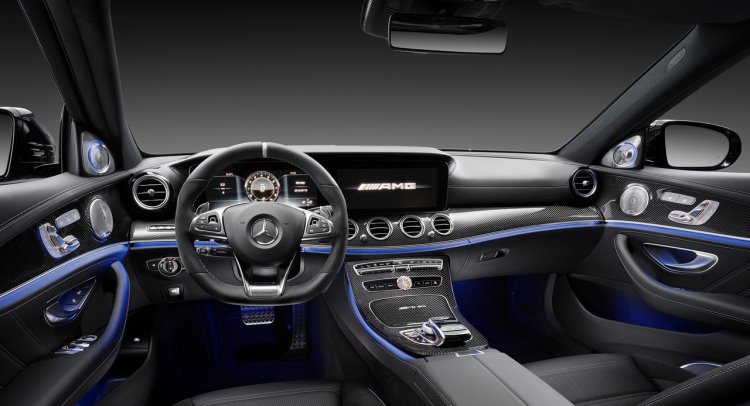 In the newly launched variants, the driver can unleash some more of the beastly engine by opting for the AMG Driver's package and increase the top speed to 300 km/h.
Both models will be available to pre-order beginning 16 January, 2017 and go on sale in March 2017. There's no word about the car's launch for India.