Tenth-gen Honda Civic gets a new high-performance variant.
Honda has unveiled the all-new 2017 Honda Civic Type-R at the 2017 Geneva Motor Show. It will go on sale in Europe later this year.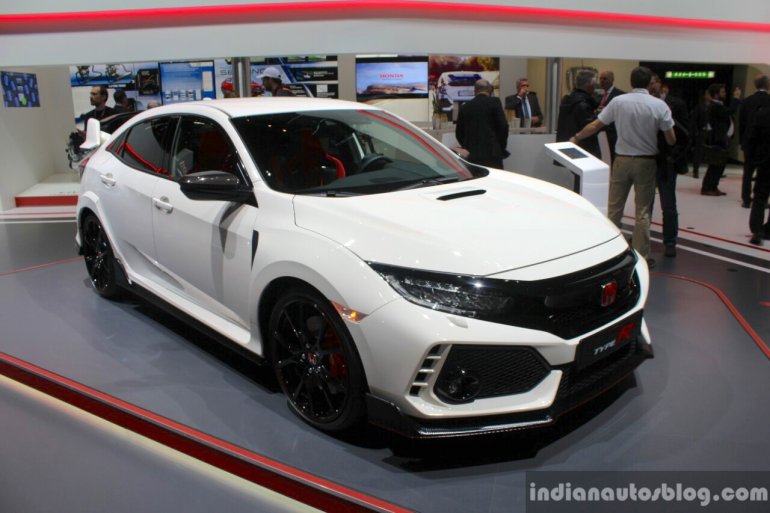 The 2017 Honda Civic Type-R sports an aggressive body kit for aerodynamic enhancements over the regular 2017 Honda Civic hatchback. Compared to the previous model, the redesigned high-performance variant features a smoother underbody, front air curtain, a lightweight rear wing and vortex generators at the trailing edge of the roofline. The torsional rigidity has improved by 38%.
The all-new Honda Civic hatchback's Type-R variant has a stiffer chassis and revised suspension to serve its purpose of spirited driving on the roads and extreme driving on the race tracks. The front Macpherson strut suspension of the standard variant is revised with new geometry for reduced torque steer and sportier handling, while the new independent multi-link system at the rear is improved with the use of unique high rigidity suspension arms.
The 2017 Honda Civic Type-R is powered by a new version of the outgoing model's 2.0-litre VTEC TURBO engine. The turbocharged four-cylinder petrol unit now puts out 320 PS and 400 Nm of torque. The maximum power has increased by 10 PS, but the maximum torque has remained unchanged. The 6-speed manual transmission is improved by a rev match control system for smoother gearshifts.
The Civic Type-R is once again a front-wheel drive vehicle, but Honda has not ruled out a four-wheel drive for the future. Along with the 'Sport' and the track-focused '+R' drive modes, the redesigned model has a new 'Comfort' drive mode to appeal a broader range of customers, such as those in the U.S. where the Type-R variant will hit the market for the first time. The previous-gen model was exclusive to Europe and Japan. The Comfort mode will offer drive similar to a standard Civic hatchback.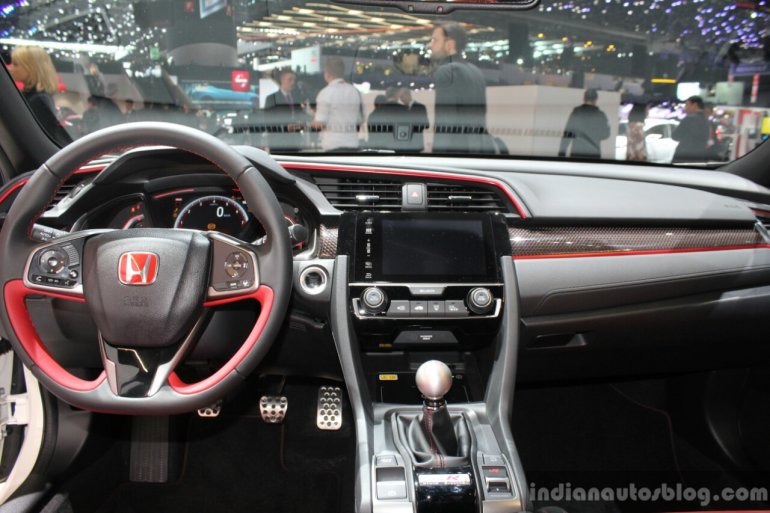 Honda will produce the new generation hot-hatch in Swindon, UK - the global production hub for the tenth-gen Honda Civic hatchback. Production is expected to start in Summer 2017 (June-August 2017).