Flagship cars are the torch bearers for the brand. They are absolutely at the cutting edge of technology and science that their brand represents.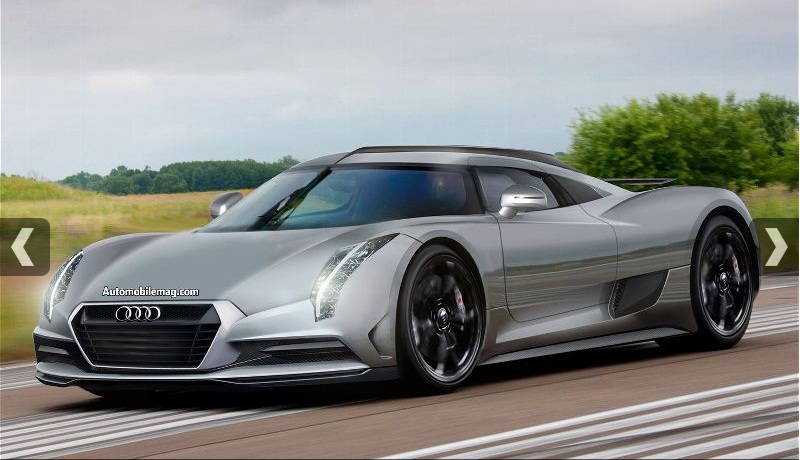 The easiest way to explain what a flagship car is to a particular brand - You have to take the examples of the Mercedes S Class, Buggati Veyron and McLaren F1. All these cars took a massive investment of labor, time and funds to make them iconic in their own realm.
Audi is ready create a new flagship car which will wear the four rings logo proudly on its front grill. Earlier, a zero emission Audi e-tron was supposed wear this crown but those plans seem to be on the backburner.
Audi's new R&D chief Wolfgang Dürheimer wants to create a road going version of the super successful Audi LeMans LMP1 racer as the new flagship for the Audi brand.
The new Audi flagship, supposedly called the R20, will be a Buggati Veyron rivaling hypercar. Audi is expected to adopt a diesel-hybrid power train with a twin-turbo V6 mated to two electric motors with a combined output of 700 bhp and a 1000 Nm of torque.
It will feature an e-quattro layout wherein the two electric motors will be placed on the front wheels. The new setup will add additional torque vectoring, some zero-emissions capability, ultimate traction, an on-demand boost effect, and a beefed up torque curve.
Design  wise, the R20 will not be that far from the LeMans LMP1 racer. This will reduce the gestation period because the racer is already a two seater. Audi will only have to work on making the design production/road legal. The design features expected are –
A downsized, single frame grille
Stacked LED headlights
Ventilated front and rear wings
An adjustable tail spoiler
A relatively narrow canopy-style cockpit accessed through gullwing doors
A active aerodynamics system, which can distribute the downforce between the front and rear axles for optimum stability
On the inside, this will not be as luxurious as a Buggati Veyron but more on the lines of the Ariel Atom. Expect a thoroughly practical and race-focused interior. It will have a
Dynamic mode selector
A multi-functional black panel center display
Active-contour seats with integrated four-point belts
A multi-segment high-intensity windshield wiper
A camera-based surround-view package
The R20 will be developed for a limited production of just 100 to 250 units. Expect the R20 to make a public debut at the 2016 Pebble Beach event.
[Source: Automobilemag.com]