The next gen Audi A6 will draw influence from the Audi Prologue Concept.
Audi will be launching the fifth generation Audi A6 sedan sometime in 2017. Autocar UK reports that its bigger brothers, the next gen A7 and A8, will borrow design cues from the 2017 Audi A6.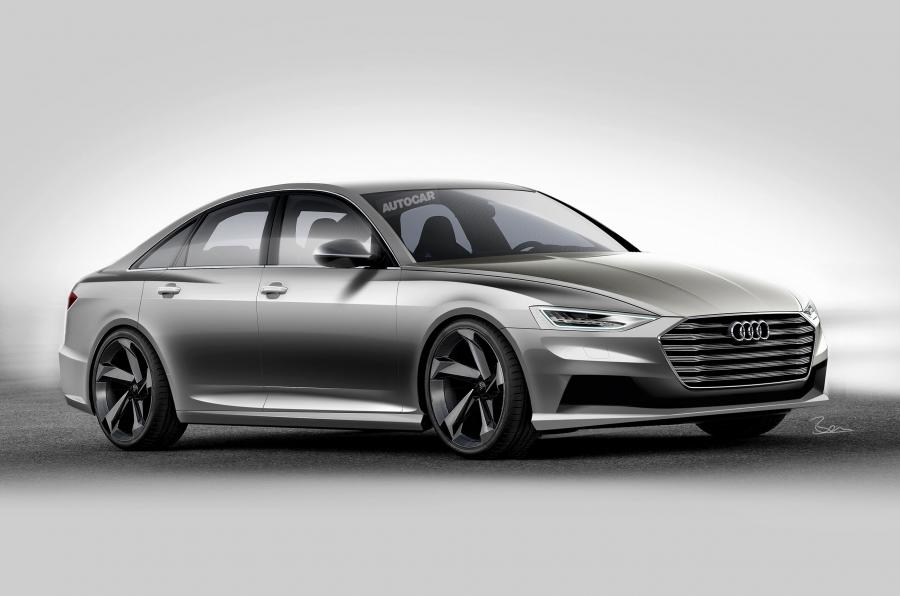 The design will draw influence from the Audi Prologue Concept, and has been developed in tandem with the next generation Audi A7 and Audi A8. The three models share the same platform, chassis, driveline and electrical systems as well, reports the website.
The A6 has most of the elements seen on the Prologue Concept. A rendering by the site shows that the car has a big hexagonal grille, angular headlights with LED DRLs, large air intakes and a contoured bonnet. The sides get prominent wheel arches, flat roof and bulging rear haunches. The taillamps are expected to recieve the new OLED treatment.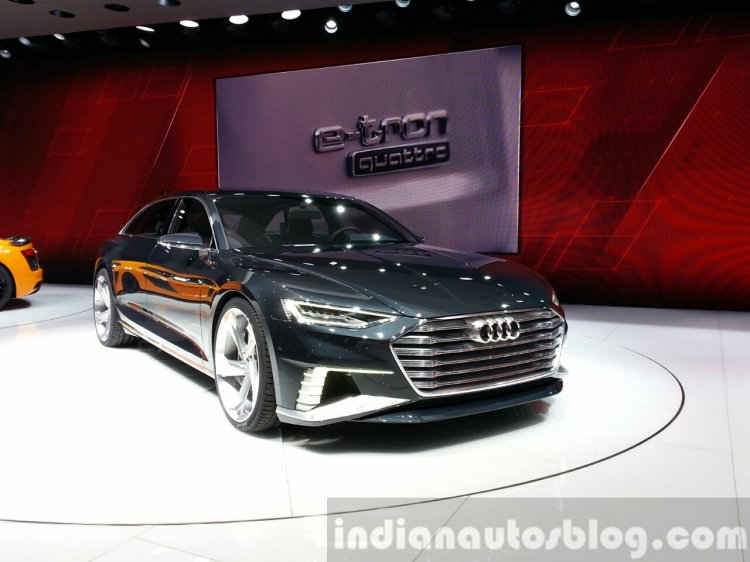 Inside, there will be a new dashboard layout and an updated version of Audi's MMI. Also rumored is the addition of three high-definition displays in the dashboard. The first unit will be the instrument cluster behind the steering wheel, another display mounted in the driver's line of sight while the third one will be placed in the lower portion of the dashboard for the HVAC controls.
The 2017 Audi A6 will have external dimensions similar to the current model, but is expected to get more luggage capacity and occupant room. It will be based on the second generation MLB platform, and feature a longer wheelbase, wider track and shorter overhangs. The body is also expected to be considerably lighter than the current A6.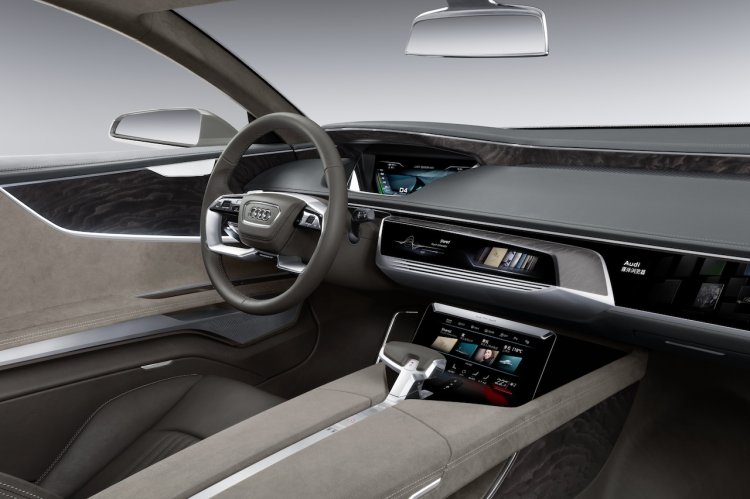 Also Read: Audi's Virtual Cockpit to be seen in 2016 Audi A3 facelift
Engines for the new offering are likely to be a revised version of today's four cylinder petrol and diesel engines, with outputs similar to the 2016 Audi A4. Top-of-the-line variants might also feature the 3.0-liter V6 and 4.0-liter V8 engines. Autocar also states that a new diesel range with electric turbochargers is a possibility along with petrol and diesel hybrid models.
[Source: Autocar UK]