The second gen Tiguan was revealed at the Frankfurt motor show this year.
Volkswagen has showcased the 2016 Tiguan and Tiguan GTE Concept at the 2015 Tokyo Motor Show. The Tiguan will hit showrooms by April 2016, but the company has not disclosed when the GTE Concept will see production.
2016 VW Tiguan: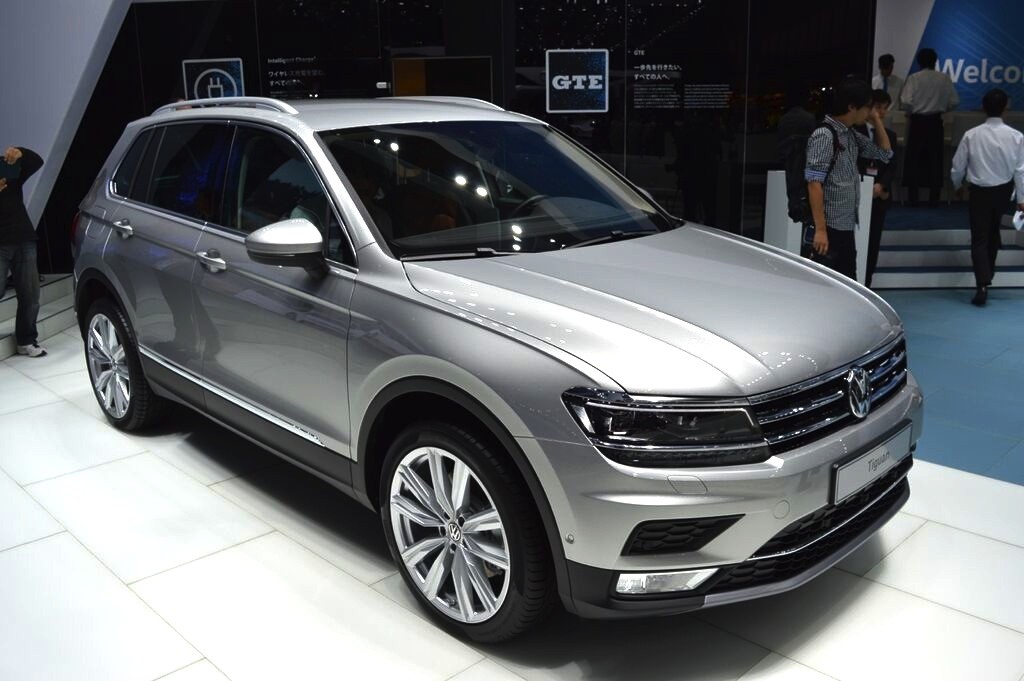 Volkswagen will introduce the Tiguan in international markets by April 2016. The SUV is based on the new MQB platform and therefore is lighter than its predecessor by 110 pounds (50 kg). It has overall dimensions of 4,485 mm in length, 1,839 mm in width, 1633 mm in height and a 2,682 mm wheelbase.
The 2016 Tiguan will come with a host of features adding to convenience and safety such as infotainment system with 5-inch screen, adaptive cruise control, triple-zone automatic climate control, emergency braking and pedestrian monitoring system, panoramic sunroof, automatic post-collision braking system, lane assist departure warning system, side assist, pre-crash proactive occupant protection, 360 degree area view, and seven airbags.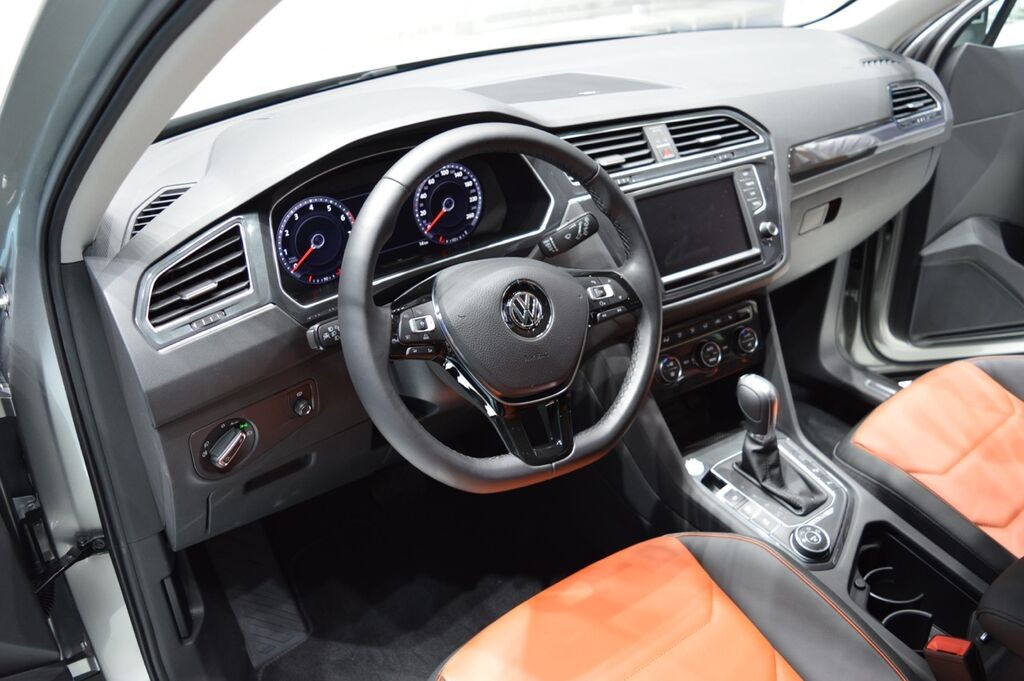 Power for the Tiguan will come from four TSI petrol and four TDI diesel engines with power outputs ranging from 125 PS to 240 PS. Volkswagen says that these engines are Euro 6 compliant and boast of 24 percent more fuel economy owing to the presence of start/stop technology and battery regeneration.
VW Tiguan GTE Concept: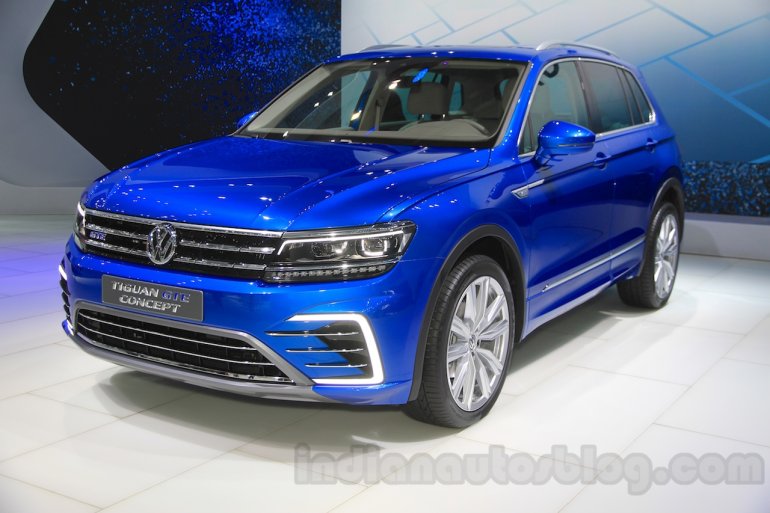 The Tiguan GTE was first showcased at IAA 2015 and is likely to become the first plug-in hybrid SUV from Volkswagen. The Concept is powered by a 1.4-liter TSI turbocharged petrol engine working in conjunction with an electric motor resulting in a combined system output of 215 hp. Power is supplied to only the front wheels through a specially-developed 6-speed dual-clutch gearbox. The electric motor draws power from a 13 kWh lithium-ion battery as well as a solar module on the roof; which in ideal circumstances can generate enough electricity to cover 1000 km in a year.
Volkswagen claims that the GTE Concept can cover up to 50 km in all-electric mode. The company also mentions that the combined fuel economy is 52.63 km/l with CO2 emission at 42 g/km.