Gets Head up display and Apple CarPlay support.
The 2016 VW Tiguan is scheduled to debut at the upcoming Frankfurt Motor Show 2015 beginning on September 17. The crossover SUV will be based on the new MQB platform and would spawn many variants, reports German website Autobild.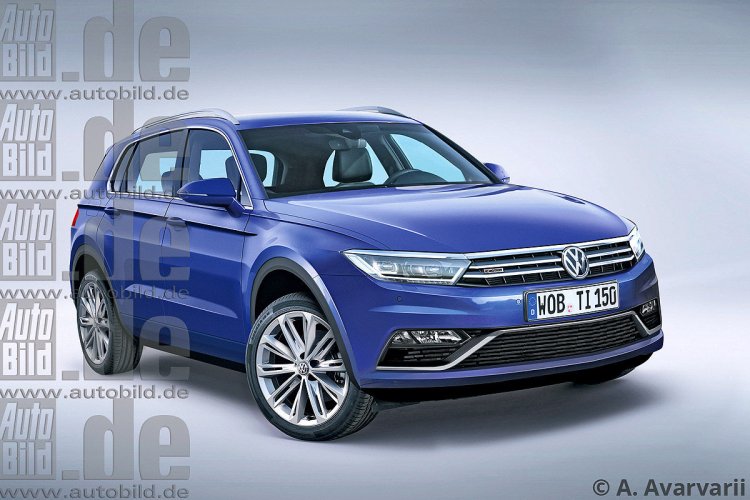 The 2016 Tiguan will no longer use the PQ35 golf-sourced platform but will be based on the company's modular MQB platform. This will result in the SUV getting more space, a reduced weight (about 60 kg less) and a decrease in fuel consumption. The new Tiguan will get an increase of 5 centimeters making the length reach almost 4.5 meters. The wheelbase will witness an increase of 8 centimeters taking the total to 2.68 meters, reports AutoBild.
For customers who want more space, a Tiguan XL variant is expected by 2017. The XL will be almost 4.75 meters long and will likely have the wheelbase of the Passat sedan at 2.79 meters, with space for up to seven seats.
The 2016 Tiguan at its launch will mostly be offered with five petrol and four diesel engines. The petrol range will have a choice of 1.4- and 2.0-liter TSI engines generating outputs varying from 125 to 220 bhp. The diesel options are likely to be the 1.6- and 2.0-liter TDI mills capable of 120 and 240 bhp respectively; with the latter getting twin-turbocharging.
Less powerful engines will get front-wheel drive while the higher, more powerful models may receive all-wheel drive as standard.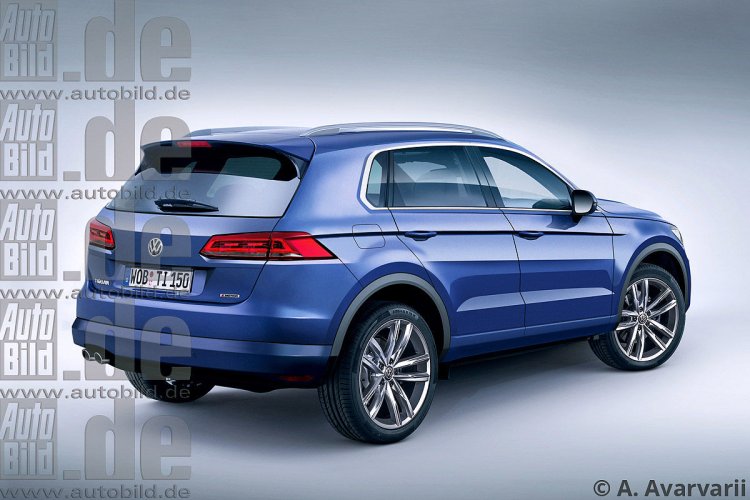 Volkswagen is expected to endow the new Tiguan with safety features like lane departure warning, park assist and collision avoidance radar systems. The company will introduce a segment first in-car internet with real time navigation courtesy of TomTom; along with head-up display. Complete smartphone connectivity will be ensured with Apple CarPlay and Android support, accessed via a large touchscreen unit.
The website also states that a Tiguan Coupe is a possibility as not much work would be needed on the existing platform to spawn it. All that VW would need to do is make the suspension more dynamic, the interior more premium and the engine a bit more powerful (over 300 bhp).
[Source: Autobild]