For a world mesmerized by expensive badges, plain and simple doesn't work. VW learned it the hard way when they introduced the Phaeton. It was an engineering marvel but lacked the 'Presence' factor.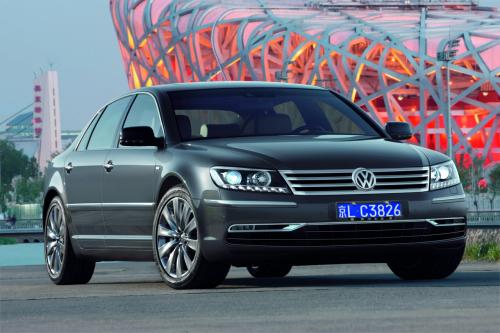 It had some insane tech specs and features that could even rival a top-end Mercedes S Class. But the market preferred something with rings or stars on it to let people know that they have arrived.
Looking at the sales figures of the Phaeton, rumors about its doom spread through the web like wildfire. However, VW has rubbished all the rumors by stating that an all new Phaeton is planned for 2015-16. More interestingly, it will be a parting gift for both VW CEO Martin Winterkorn and VW product development head Ulrich Hackenberg as they plan to retire in 2016.
The key USP of the Phaeton will remain intact – a no nonsense car for people who choose to have a discreet public image. The styling will be on the conservative side but it will be obsessively engineered and packed with technology. W-12 engine will be downsized to V8 turbo to meet emission norms along with extensive use of aluminum and magnesium to keep the weight low.
[Source: Motortrend.com]