Given that Toyota has dropped a revealing teaser of the 2016 Toyota Innova, its launch date appears to be nearing, which reports have narrowed down to November 23. Here are the top 5 things we know about the next generation MPV.
1. Exterior Design: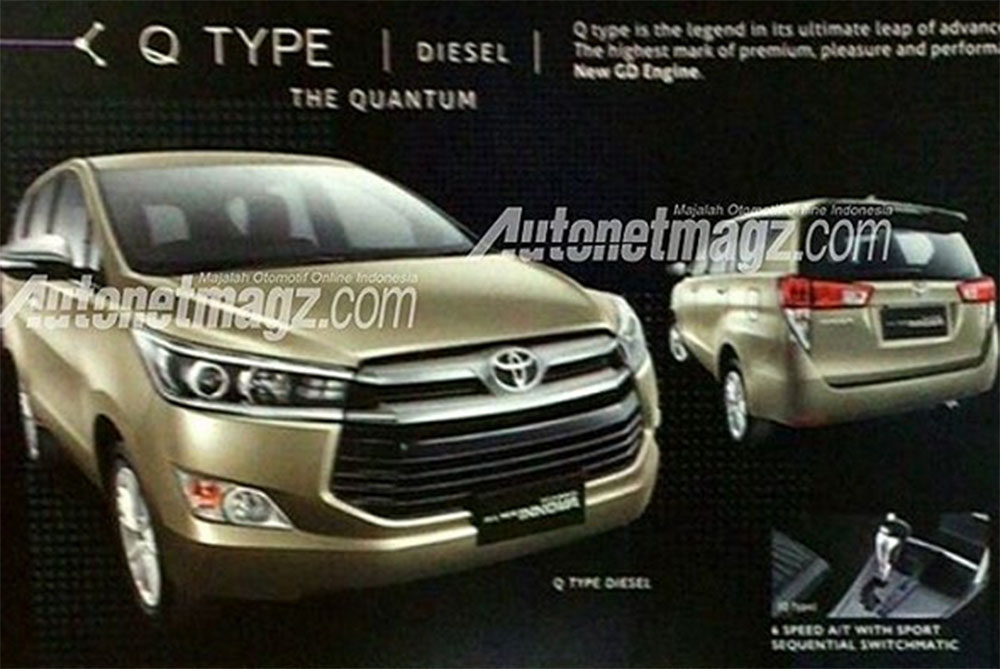 As seen in the leaked brochure scans and teaser, the new Innova will sport a completely different design, as compared to the outgoing model. It sports a large inverted 6-point grille, swept-back projector headlamps, bold slats in the grille with chrome inserts, sculpted hood, and inverted L-shaped taillights. From images, it appears to look much more premium than the outgoing model.
2. Top-end model confirmed to get LED projector headlights: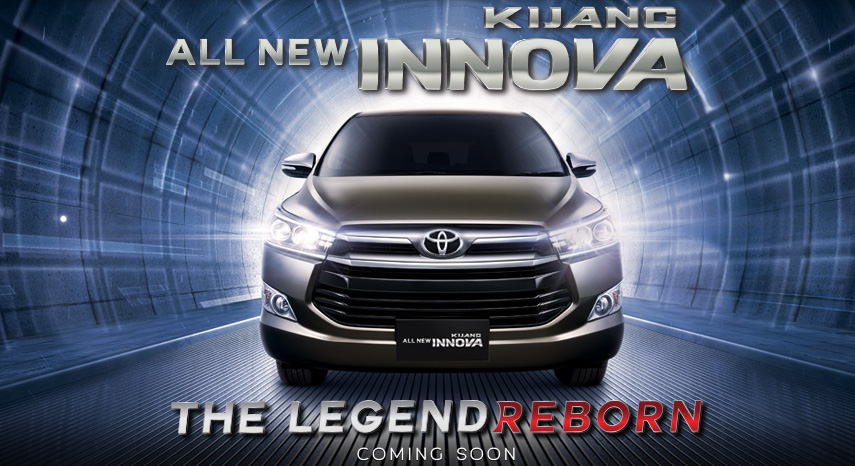 As discussed above, the Innova will get projector headlights featuring LED lighting in the top-end Q variant, which is a first for the MPV. Other premium features in the Q variant include a chilled glovebox, captain's chairs and leather upholstery.
3. 17-inch alloys on top-end Q diesel, 16-inch alloys on the rest as standard: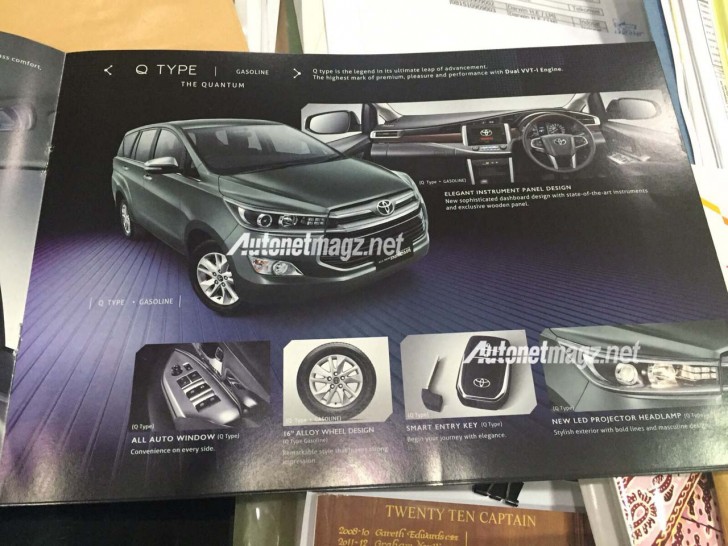 From the leaked brochure scans, it has been revealed that all variants of the Indonesian-spec 2016 Toyota Innova will have alloy wheels as standard. While G, V, and Q Petrol will ride on 16 inch rims, the top-end Q Diesel gets exclusive 17 inch alloy rims.
4. Color Options: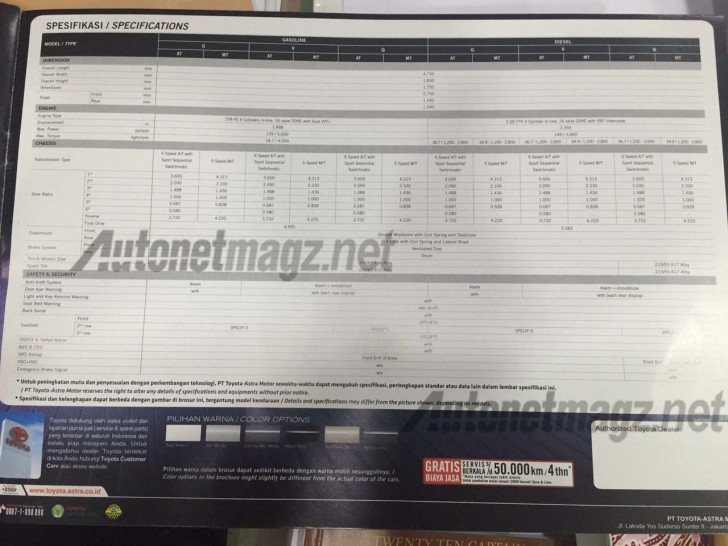 The 2016 Toyota Innova will be available with a choice between 6 exterior colors, which include white, several shades of grey, black and beige.
5. Dimensions: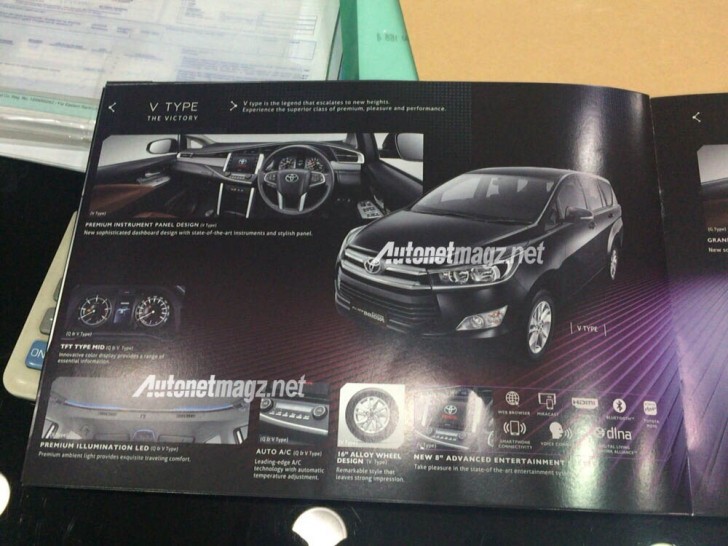 The 2016 Toyota Innova measures 4,735 mm in length, 1,830 mm in width, 1,795 mm in height and 2,750 mm in wheelbase. It is 180 mm longer, 60 mm wider, 45 mm higher than the outgoing model, while the wheelbase remains identical.