Update - More images showing the 2016 Toyota Fortuner's chocolate brown leather seat and stitching, rear seat, leather upholstered door boards and the rear fascia have appeared on Thai websites.
July 13, 2015 -
To come in 2.4G 4×2 6MT, 2.4V 4×2 6AT, 2.8V 4×2 6AT, 2.8V 4×4 6AT and 2.7V 4×2 6AT (petrol) variants.
With its global launch on the anvil, images of the India-bound 2016 Toyota Fortuner have once again shown up on Thai Facebook pages. The launch of the premium SUV is set to take place in Thailand on July 17.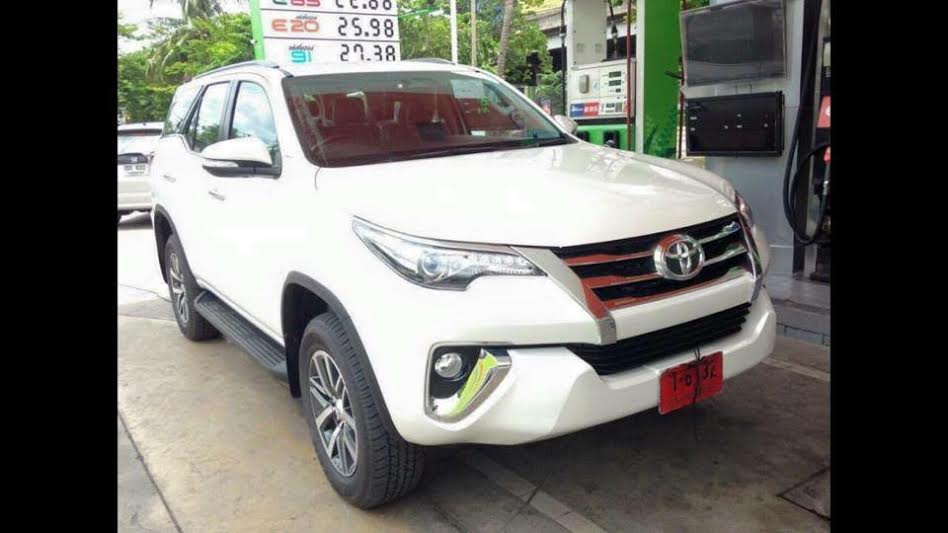 The next-generation Toyota Fortuner, a highly successful model for Toyota India, is a complete redesign compared to the incumbent version. With a fresh ladder-frame chassis underpinning the SUV, Toyota has gone for a total redesign inside out. Seen in these images are a clear mark of the comprehensive design makeover of the Fortuner.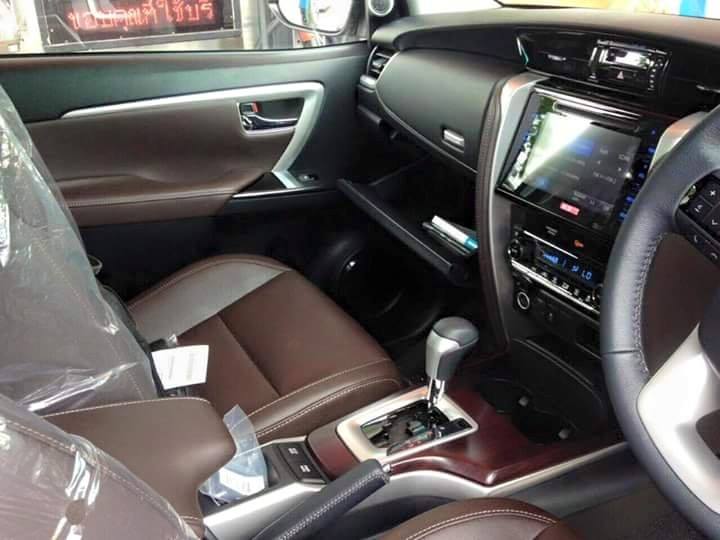 With its sleek and slick exterior design, however, it could be said that the Fortuner loses some of the chunky and robust looks that made it all the more appealing to Indian customers.
It may share its interior architecture with the Hilux, but several components have been redesigned for individuality. The spy shots show it featuring a new centre console that also has a touchscreen integrated into it. The dashboard, compared to the Hilux, has been redesigned to give it a more modern, car-like look. The SUV will, in Thailand, come in three engine options: two diesel and one petrol.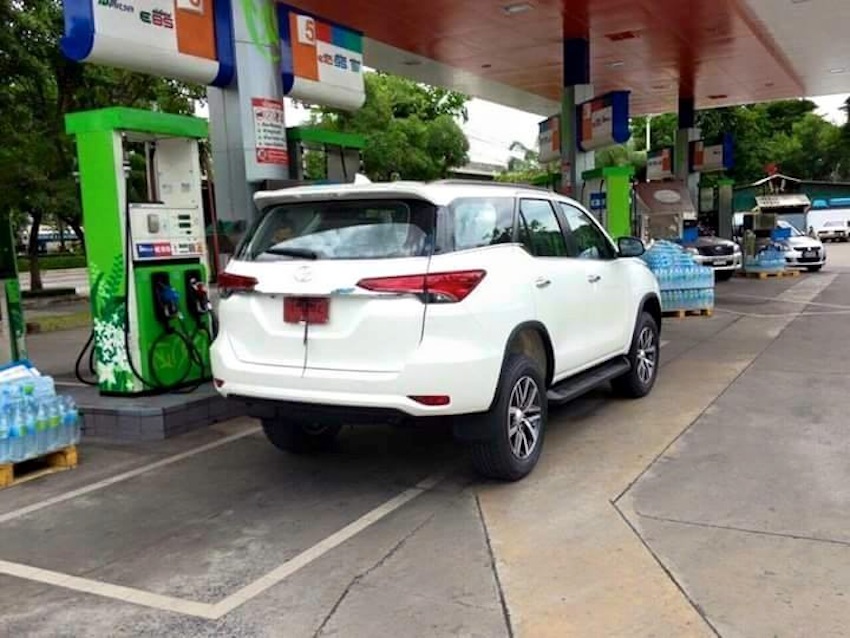 Also Read: 2016 Toyota Avanza Veloz (Facelift) leaked in spyshots
While TKM brings the Toyota Fortuner to India, the options remain between a new 2.4-liter four-cylinder diesel engine that outputs 150 hp/343 Nm of torque, and the new and more powerful 2.8-liter diesel engine that reportedly comes in two tunes: 177 hp/420 Nm and 177 hp/450 Nm of torque. Expect the new Fortuner on sale in India in the next financial year.