Inspired by the 2011 R-Space concept car.
The 2016 Renault Scenic has premiered at the 2016 Geneva Motor Show. It is an all-new model that has taken design inspiration from the 2011 Renault R-Space concept car.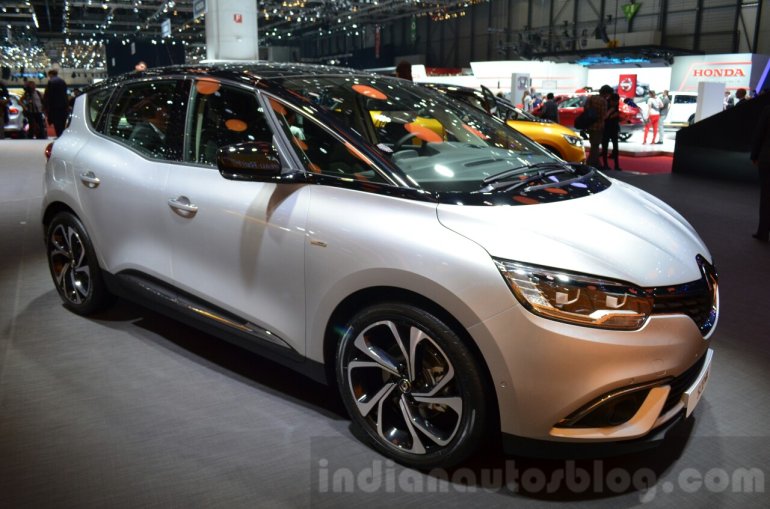 The new Scenic measures 4,406 mm in length, 1,865 mm in width, 1,653 mm in height, 2,734 mm in wheelbase and 170 mm in ground clearance. This is an addition of 40 mm in length, 20 mm in width, 13 mm in height, 32 mm in wheelbase and 40 mm in ground clearance compared to the Renault Scenic 3. The new model features 20-inch wheels and 195/55 R20 tyres as standard across the variants list.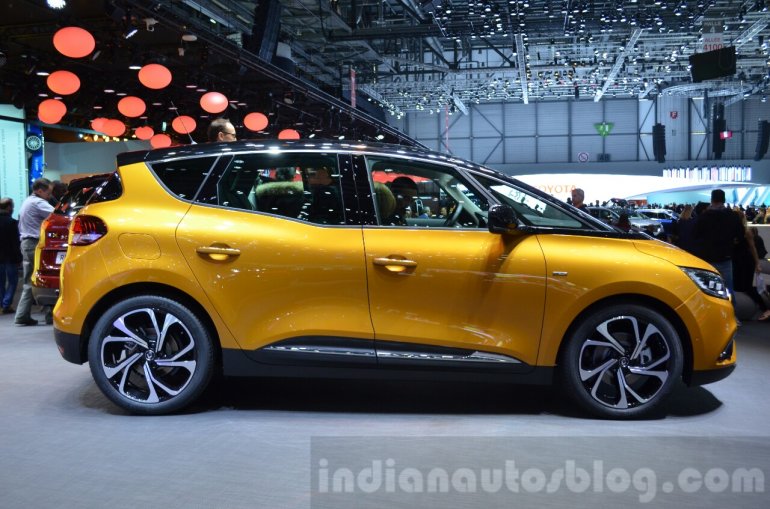 The MPV is embellished with LED head lamps, dual-tone exterior, 10 colour options, contrast roof finish, and diamond cut alloy wheels. The salient features offered on the car include Lane Keeping Assist (LKA), Adaptive Cruise Control (ACC), Active Emergency Braking System (AEBS), Lane Departure Warning (LDW), Safe Distance Warning (SDW), Blind Spot Warning (BSW), Traffic Sign Recognition with Over Speed Prevention (TSR with OSP), automatic dipped and main beam headlights (AHL) and Easy Park Assist (hands-free parking), all of which come under an Advanced Driver Assistance Systems (ADAS) package.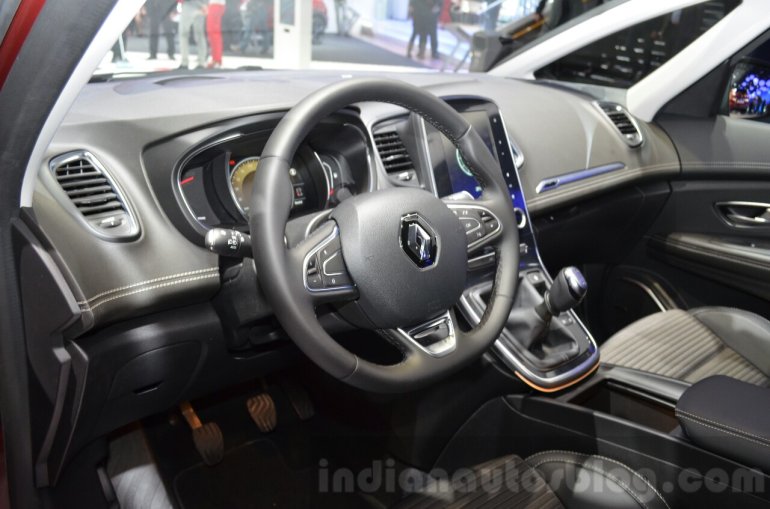 The 2016 Scenic will be offered in two petrol versions and six diesel variants, including the Energy TCe 115 engine with six-speed manual transmission, Energy TCe 130 with 6-MT, Energy dCi 110 with 6-MT, Energy dCi 110 Hybrid Assist with 6-MT, Energy dCi 110 with EDC (Efficient Dual Clutch) seven-speed automatic transmission, Energy dCi 130 with 6-MT, and Energy dCi 160 with EDC (Efficient Dual Clutch) 6-AT. The petrol versions are rated at 113 bhp and 128 bhp, while the peak power of the diesel models range between 94 bhp and 158 bhp.