Features extra body-cladding, gun metal alloy rims and denim blue fabric upholstery.
Renault India has introduced the Renault Duster Adventure Edition based on the facelifted model launched earlier this year. It is available in 85 PS and 110 PS diesel variants, and the price ranges between INR 9.64 Lakhs to INR 13.77 Lakhs.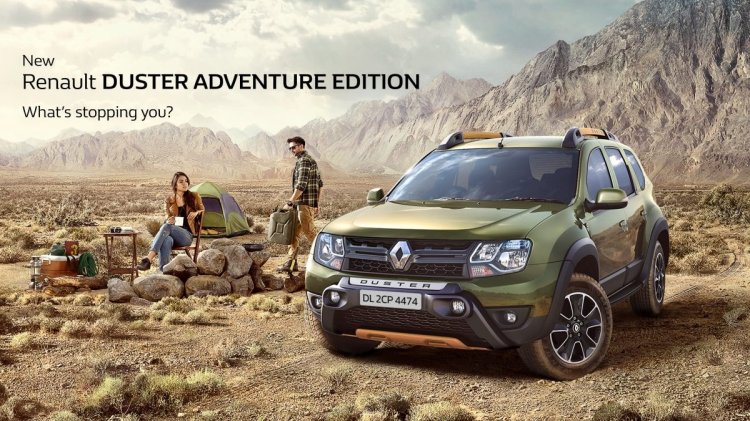 Some of the exterior accessories are largely identical to the previous Duster Adventure Edition, which includes a bumper accessory housing an extra pair of foglamps, black-plastic cladding on the wheel arches and profile, front skid plate and roof rails.
The new Duster AE further differentiates itself with a gloss-black grille, gun metal alloy rims, mustard yellow color for roof rails and skid plate, decals on the D-pillar and an exclusive 'Outback Bronze' exterior colour. The interior receives some exclusive touches as well; it comes with a denim blue fabric upholstery, orange highlights around the HVAC vents and speedometer and floor carpets.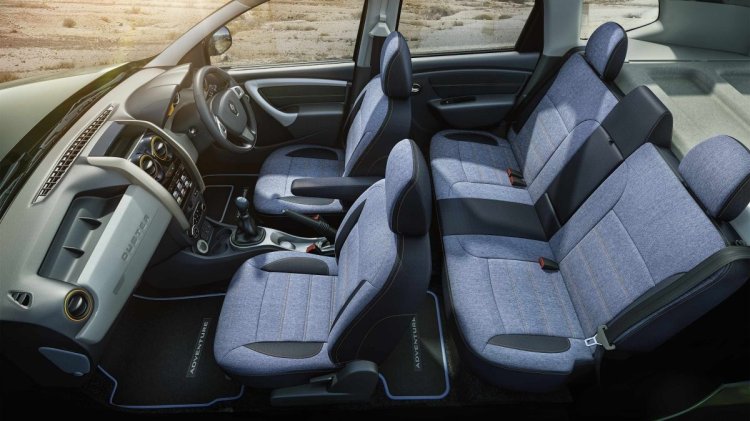 Also Read: India-made Renault Kwid launches in South Africa in November – Report
The Duster Adventure Edition is only available in the 85 PS RxL, 85 PS RxZ and 110 PS RxZ diesel variants. Although the regular Duster offers an AMT option, Duster AE is only offered with a manual gearbox (5-speed in the 85 PS and 6-speed in 110 PS). The 110 PS variant comes equipped with an AWD system.